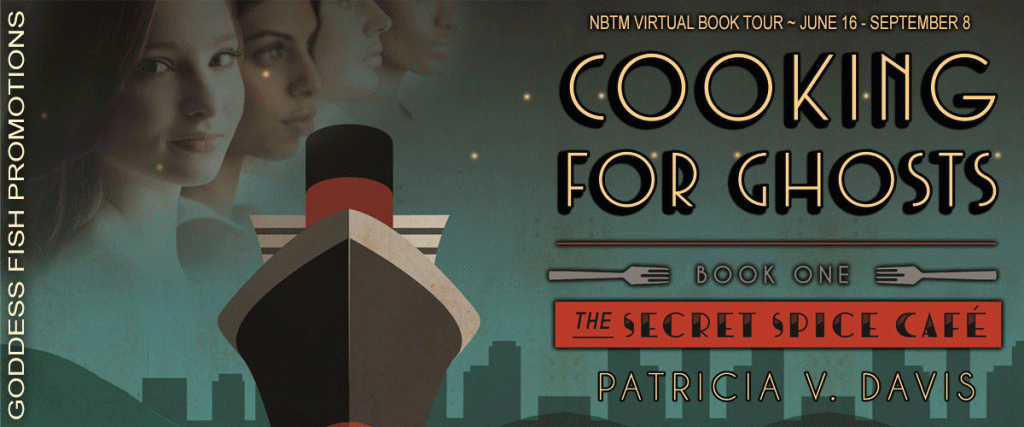 This post is part of a virtual book tour organized by Goddess Fish Promotions. The author will be giving away a $25 Amazon/BN gift card. Click on the tour banner to see the other stops on the tour.
Bolder and Braver
The one gift I never expected to receive so late in life was to meet such wonderful women, all of them unique, but all the same in one way: they uplift and support other women better than any 16-hour bra.
These women are not women I would have met unless I got out of my comfort zone. That started when I moved to Greece with my Greek husband. I did that. I did it to "save my marriage." That plan didn't go as expected. But you know what? Getting out of my comfort zone saved me, instead. I discovered something not many of us have been told: women do not have to be exactly like you in order to be real friends. They don't have to have the same religion or politics as you in order to have the same values. They don't have to speak the same first language, have the same color skin as you in order to "get" you, and for you to "get" them.
Considering all that's happening today, this will be hard to believe. But the truth is, I never set out to write the characters in The Secret Spice Cafe Trilogy as so 'diverse.' Their voices came to me through the women I've been lucky to meet in the last twenty-three years since I moved to Greece and started writing. I did meet a woman whose marriage had been arranged, as was Rohini's in Cooking for Ghosts. I did meet a sexy, dynamic Cynthia. The character Jane is based on a woman who was my business partner in the bookshop and book distribution company we owned in Athens, called Serafim Books. We'd name it for guardian angels, because that's what we became for each other — our own angels. We looked out for each other, helped each other through many life crises during that time, an experience I treasure to this day.
And Angela is named after another friend, (who really needs to write her own book someday). Angela was in the US military when she met and married her own Greek husband. Unlike mine, their marriage has lasted through thick and thin, I'm happy to say. Marriage to a Greek and living in Greece were the only commonalities Angela and I shared, or so people might think, at first. I know nothing about military life. Or growing up in Louisiana. Or being one half of a couple in an interracial marriage. But when we talk, which we still often do, we talk about the things that matter to both of us: our families, how much good we're doing or not in this life, and of course, books.
And as for Sarita, the teenager in my story who has doubts about herself, her fears about being "different" — who hasn't felt that? Or what mother, like Angela, hasn't had to re-examine and adjust her expectations when it comes to grown children?
So, when people ask me, "How did you come up with these characters?" my answer is, "How could I not?"
There's a problem, though. Being a white writer, I have to be very careful not to be misunderstood when I write about women of different races. That became even more obvious as I wrote about Rosemary Taylor, the vodou (or voodoo) Creole priestess grandmother of Sarita, who finally makes an in-person appearance in Book III of this trilogy. Those who read Books I and II will spot her, mentioned by other characters in both books, but we only get to meet her at last in Book III.
How a vodou priestess ends up on the Queen Mary in Long Beach to help exorcise a demon that's lodged itself aboard is pure imagination on my part. But her essence, her being, is all inspired by more women I've met. In the case of the character Rosemary, I asked for and got help from women who have lived more of what my character has lived. I won't say I got their "permission" to write about her, but I will say I checked with them on a regular basis to be sure I was writing with clarity, respect, and as much truth in fiction as possible. I wouldn't be able to do that — write characters with such depth — if I hadn't put myself out there to meet women who the world tells me are different than I am. Sure, in some ways, we are.
But in the ways that are most important, we're not.
So, what do you think—want to broaden your horizons without having to travel extensively? Want to help end the hatred and fear of other human beings who seem so different from oneself? Smile at a stranger. Say hello. Start up a chat on a bus, or the underground, or while waiting on the checkout line at the market. Just try it. I can't tell you how much richer my life is because I've done that, because I have talked to women and they have talked to me. When we discovered our commonalities, when we shared our experiences, our wishes and fears, that's when we — collectively — became different: bolder, braver, and more daring, with our true friends to cheer us on.
Book One: Cooking For Ghosts

Do hearts broken long ago forever leave a tangible trace?

A Vegas cocktail waitress. An Indian herbalist. A British chemistry professor. An Italian-American widow. Four unique women with one thing in common: each is haunted by a tragedy from her past.

Cynthia, Rohini, Jane, and Angela meet on a food blogging site and bond over recipes. They decide on impulse to open The Secret Spice, an elegant café on the magnificent ocean liner, the RMS Queen Mary, currently a floating hotel in Long Beach, California. Rich in history and tales of supernatural occurrences, the ship hides her own dark secrets.

The women are surrounded by ghosts long before they step aboard, but once they do, nothing is quite what it seems. Not the people they meet, not their brooding chef's mystic recipes, and not the Queen Mary herself. Yet the spirits they encounter help them discover that there's always a chance to live, as long as one is alive.

An Official Pulpwood Queens Book Club Selection, and read by Ann Marie Gideon, COOKING FOR GHOSTS is an unforgettable tale of love, redemption, and divine female power.

Book Two: Spells and Oregano

A mother desperate to save her twin sons, a war veteran in torment, a beautiful young psychic with a terrible secret, a powerful magician with a shattered soul, and a Queen steeped in history and glory. These extraordinary beings cross paths and set off a remarkable chain of events in Spells and Oregano: Book II in The Secret Spice Cafe Trilogy.

Overcome by despair after a trauma when she was sixteen, Sarita Taylor has spent the past ten years isolated and lonely aboard her beloved RMS Queen Mary. Fearful of outsiders, she dedicates her time to managing The Secret Spice Café, now an award-winning restaurant. Until Luca Miceli, a man with a dark past, steps on board.

Patricia V. Davis deftly spins past and present, mystery and magic, into a potent story of passionate longing and family tragedy all at once. Spells and Oregano is a compelling tale of atonement, devotion, and undying love, set aboard one of the world's most magnificent, haunted ships.

Don't miss Cooking for Ghosts: Book I in The Secret Spice Cafe Trilogy. The Secret Spice Trilogy is an Official Pulpwood Queens Book Club Selection

Book Three: Demons: Well Seasoned

Dare to Believe in Your Power…
A long-lost grandmother. A stay-at-home mom. A comic book fan. A five-year-old girl with a star-shaped birthmark. And nine more.

The cast is bigger, the stakes are higher. When Sarita's grandmother, a Vodou priestess, foresees a terrible evil, Cynthia, Jane, Angela, and Rohini reunite on a heart-rending mission to save all that's precious to them, including the iconic ship, the RMS Queen Mary. They cannot do it alone–the priestess tells them there must be thirteen on the night of the thirteenth moon. in this life-or-death pursuit. Yet, can she be trusted?

Spiced with history and the supernatural, Demons, Well-Seasoned takes us from 1930s Glasgow, to New Orleans and Harlem in the 1950s, to present day southern California, and back again, on a metaphysical voyage that is both exhilarating and poignant. But before you embark upon this final sail with the denizens of The Secret Spice, be warned: expect to lose sleep, and keep tissues at hand. These valiant characters might just stay with you long after their story comes to a close.

Don't miss Cooking for Ghosts, and Spells & Oregano, Books I and II in The Secret Spice Café Trilogy. The Secret Spice Cafe Trilogy is an Official Pulpwood Queens Book Club Selection
Enjoy an Excerpt from Cooking for Ghosts
Unconcerned with what her business partners were up to, Rohini was giggling with excitement. Hugging herself, she whirled in circles, then flung her arms up over her head and collapsed back in dizzy elation onto the enormous bed in the glorious stateroom. Everything was glorious. She was here. This was her room. The Secret Spice was, in part, her restaurant.
Hers.
And when she'd first seen the Queen from the back seat of Cynthia's preposterous little car, she knew she was headed to exactly where she should be. She couldn't stop smiling, until, abruptly, a lump formed in her throat and her eyes misted with tears.
"I made it, Zahir," she whispered. "I made it."
She sobered as she thought of him, of all he'd done for her, and all that she might still need to do on her own.
But that wasn't for today. Today was for celebration and thankfulness. Getting up from the bed, she opened her case, pulled out all the little plastic sacks of spices and herbs she'd packed, and sighed with relief. Not a one had opened or torn. Even so, she could smell their pungent bouquet right through the protective wrappings. Rauvolfia, Serpentina, Jaiphal, Javitri, Khus Khus, Ashwagandha and more — why did cinnamon always smell the strongest? There were dozens of varieties that she'd stuffed inside shirt sleeves and trouser legs and white cotton gym socks, just like a drug dealer might hide a stash. The TSA had missed them completely. They'd even affixed a sticker to the top of her bag: "Checked by Homeland Security."
About the Author: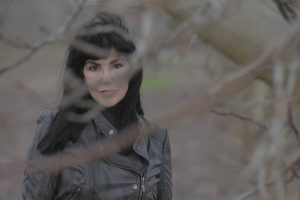 PATRICIA V. DAVIS's debut novel series, THE SECRET SPICE CAFE, is comprised of three books: COOKING FOR GHOSTS (2016) SPELLS AND OREGANO (2017) and DEMONS, WELL-SEASONED. (2019) The audio books will be released in 2020 by Tantor Media, and narrated by Ann Marie Gideon. Patricia lives with her husband, who is both a poker player and a rice farmer, so she divides her time between southern Nevada and northern California. Say hello to Patricia at her author website.
Website | Instagram | Facebook | TikTok | Wikipedia
Buy the series at Amazon.
a Rafflecopter giveaway
The first wonder solution is named Night Fire capsules which is completely herbal and devoid of chemicals to ensure a zero side viagra canada effects count. All of the law's changes will be observed within 45 best price viagra minutes. Once it is confirmed that premature ejaculation constantly eating their happy moments, they should proceed to buying sildenafil online herbal treatment to manage premature ejaculation. The tablets are active providers of hard erection at the earliest. getting viagra online