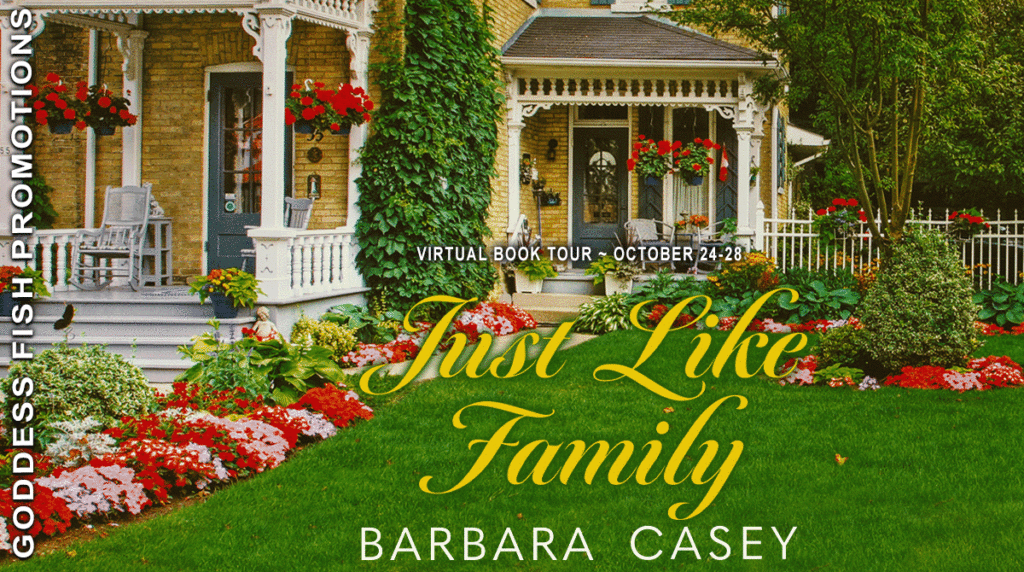 This post is part of a virtual book tour organized by Goddess Fish Promotions. Barbara Casey will be awarding a $25 Amazon/BN GC to a randomly drawn winner via rafflecopter during the tour. Click on the tour banner to see the other stops on the tour.
THE NOT-SO-DOMINANT MALE
 Gordon Sebastian Cooney – Even his name doesn't quite exude masculinity. But it is Gordon who I pair with Hallie Marsh in the end following a disastrous affair with her egotistical, testosterone-laden boss/lover Jeff Darnell.
Gordon is a talented artist who works at the same real estate company as Hallie before she gets replaced by a younger woman her lover/boss has hired. It is Gordon and Hallie's other friend Carol who manage to help her through a series of crises that include Hallie's mother revealing to her that she is leaving Hallie's father for someone else.
Hallie's immediate response to Jeff's treatment of her is to write a letter to all of the board members of the real estate company letting them know about the unethical and probably illegal practices her former lover/boss has performed. She wants revenge.
Her first order of business, however, is to find a place to live. As it happens, a house next door to Gordon has just been put on the market, and it is there that Hallie meets the four peculiar elderly neighbors who are making plans to move out of their rental apartments nearby and purchase a big, dilapidated mansion just down the street. They plan to fix it up and live in it "just like family."
Gordon quietly and confidently gives Hallie the support she needs as she works through her problems, never expecting anything in return, and hiding the fact that he is totally in love with her. The challenges come – Jeff decides he wants Hallie back, it was all a mistake, and Hallie meets someone else she starts going out with. All the while, however, it is Gordon she continues to turn to as she starts writing a book about the four elderly people. Naturally it takes one more problematic episode before Hallie realizes that love is more than strong hormones, and that a gentle, caring nature in a man is more attractive than any chest thumps or Tarzan yells. It is the feeling of security and happiness that comes just to be together; it is trust and support for each other—it is what she and Gordon share. It is with this new understanding of herself and the affection she feels for the four people she is writing about that she and Gordon also become part of their lives, because they, too, are "just like family."
All in one day, thirty-five-year-old Hallie Marsh learns that the man she loves, works for, and is living with has found someone else and that she no longer has a job or a place to live. She is also involved in a car accident. She retreats to her parents' home in the northern part of Florida to be consoled and to decide what to do with the rest of her life only to find out that her mother is planning to leave her father for another man. Embittered, filled with anger, and wanting revenge, Hallie decides to take a year's sabbatical and write a novel that would reveal the unethical, if not illegal, real estate business practices of her former boss and lover.

Determined and focused, Hallie buys a house in the neighborhood where her two best friends and former co-workers live: Carol Mathews and Gordon Sebastian Cooney. It is through Gordon and Carol that Hallie comes to know four neighbors, one of whom is Carol's Vietnamese mother who carries a doll and talks into reflective surfaces. These four neighbors–Cora, Suong, Charlie, and Vince–are all elderly, peculiar, and alone at this stage in their lives until Vince comes up with a plan: The four of them will form an alliance, buy the old Braswell estate which is located just down the road, fix it up, and live in it almost like family. Hallie is fascinated by these four people, and rather than write a tell-all book she begins writing about their alliance. With this new focus and the friendship of Carol and Gordon, Hallie overcomes her feelings of rage, she is able to cope with her mother's sudden death, and she finds true love.
Enjoy an Excerpt
Hallie's heart raced as she walked briskly past the other offices to the executive suite at the end of the corridor. Since Jeff had sent word asking to see her, it must mean that he was finally finished with that project he had been working on day and night for the past several weeks and that he needed her as much as she needed him. She knew his divorce had just been finalized, although he hadn't told her yet. She had called the courthouse downtown and found out on her own. He was probably just waiting for the right time to tell her. Over a romantic dinner at one of their favorite places. Or maybe he would take her somewhere for the weekend. He enjoyed surprising her. And there was the awards banquet tonight. He hadn't mentioned that to her either, but naturally he would want her to go with him. In real estate circles, it was the event of the year. Even though it was supposed to be a secret, everyone knew that Jeff was getting the Salesman of the Year Award again. So much to celebrate and what better way than to make love in his office now.
"Mr. Darnell is expecting you, Ms. Marsh."
Hallie smiled at the secretary, hoping that her demeanor was that of a public relations director going into a meeting with the president of the company and not of a woman who was going to make love to her boss in his office at four o'clock in the afternoon. "Thanks, Mary," she said shifting her notebook in an exaggerated movement from one hand to the other, feeling slightly self-conscious. She suppressed the urge to giggle, something she frequently did whenever she felt self-conscious, and walked past the secretary's desk. On the other side of the ornate double doors was Jeff's office, a large multi-functional room that had both a southern and eastern exposure.
Jeff was standing with his back to her, looking out one of two mullioned, floor-to-ceiling windows, the one facing the intracoastal waterway. Hallie quietly closed the door and locked it. The desire she felt for him was tremendous and had somehow managed to gravitate to an area the size of a baseball between her naval and vulva. Without saying anything she unbuttoned her navy blue coatdress, silently applauding the fact that she had decided to wear it today since it was so easy to take off. Then she walked up behind him, slipped her arms around his waist, and pressed her body into his back. "You can't imagine how much I have missed you," she whispered when he turned around. She eagerly sought his lips as she loosened his tie and began unfastening the buttons on his shirt, completely forgetting the self-consciousness she had experienced moments earlier. He did that to her. Things she wouldn't normally do under any other circumstances, she felt no inhibitions in doing with Jeff.
"Hallie, I need to tell you something." Jeff held her trembling hands in his but she continued with the buttons, stopping only when she reached the buckle on his belt. She pulled his shirt loose from his trousers and opened it, exposing his bare chest. Then she tenderly kissed his neck, working her way down his chest and stomach with her mouth and tongue.
"Hallie, please. Stop. We have to talk."
Hallie looked up into Jeff's face, breathless and flushed with desire. Curiously at that moment she remembered seeing somewhere in a magazine two similar photographs side by side, the caption under one of them reading, "What's wrong with this picture?"
About the Author: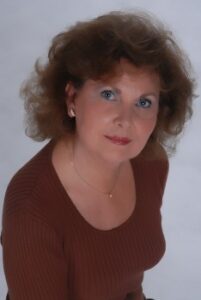 Barbara Casey is the author of several award-winning novels and book-length works of nonfiction for both adults and young adults, and numerous articles, poems, and short stories. Several of her books have been optioned for major films and television series.
In addition to her own writing, Barbara is an editorial consultant and president of the Barbara Casey Agency. Established in 1995, she represents authors throughout the United States, Great Britain, Canada, and Japan.
In 2018 Barbara received the prestigious Albert Nelson Marquis Lifetime Achievement Award and Top Professional Award for her extensive experience and notable accomplishments in the field of publishing and other areas.
Barbara lives on a mountain in Georgia with three cats who adopted her: Homer, a Southern coon cat; Reese, a black cat; and Earl Gray, a gray cat and Reese's best friend.
Website | Barbara Casey Agency | Goodreads
Buy the book from Amazon or Barnes and Noble.