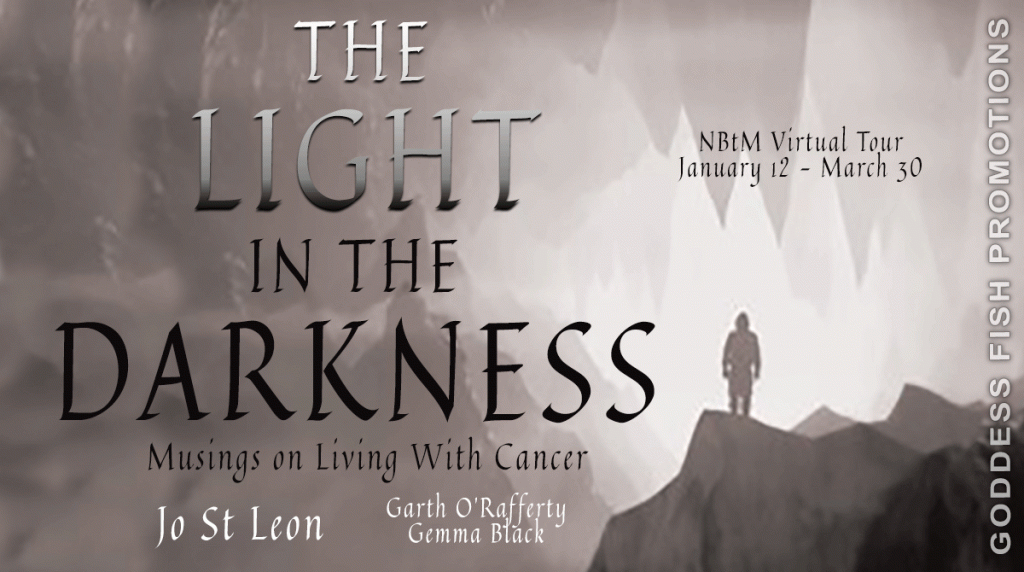 This post is part of a virtual book tour organized by Goddess Fish Promotion. Jo St Leon will be awarding a $15 Amazon or Barnes and Noble GC to a randomly drawn winner via rafflecopter during the tour. Click on the tour banner to see the other stops on the tour.
The Light in the Darkness is a must-have companion for anyone living with a serious illness, or caring for a loved one with such an illness.

With this collection of reflections and personal essays, Jo St Leon shares her experiences, her darkest moments and her greatest joys. She tells of the journey from fear and denial to acceptance and a determination to live her best life. She shares her deepest thoughts and feelings, always with her characteristic blend of wry humour and wisdom.

The Light in the Darkness is the book Jo wishes she could have found when she first received her cancer diagnosis.
Enjoy an Excerpt
I was diagnosed with Sézary syndrome (a rare blood cancer) in 2016. It is notoriously difficult to diagnose, and at that point I estimated that I had had it for about 11 years. At least, that was when the itch began.
I was living in London and had a touring job: as principal viola with English National Ballet I spent four or five months each year on the road. I imagined little piles of skin and blood on bedlinen all over the country as I manically scratched night after night with no idea what ailed me. Once, the itch gave me two days respite, and I spent hours wondering what could have changed and how I could repeat that blissful itchless experience. I experimented with everything, but, of course, nothing worked. You cannot cure cancer by changing your washing powder.
I left London late in 2006 and returned to Australia to live in Hobart. Eventually, I took my itch to the doctor. She told me to take antihistamines. When I went back to tell her they didn't work, she advised me to take more. I finally begged her for a referral to a dermatologist. Reluctantly, she agreed. I think her private opinion was that I was making a fuss about nothing, but she couldn't say so. The dermatologist was not much more helpful, so I just carried on scratching.
Eventually, my feet and ankles became twice their rightful size and were covered in unsightly sores. Unable to wear shoes and desperate for answers, I changed my GP. He ordered blood tests for everything, and eventually Sézary was diagnosed. I didn't much like the diagnosis, but it was good to know what it was.
It was also good to finally be taken seriously and not treated as an irritating hypochondriac who was taking valuable treatment time away from people who were actually sick. I now had a whole team of doctors who treated my comfort as a priority. They even respected me for managing to carry on working with the Tasmanian Symphony Orchestra (TSO) despite a constant itch that seemed to go right through to the bone. Respect—imagine!
About the Author: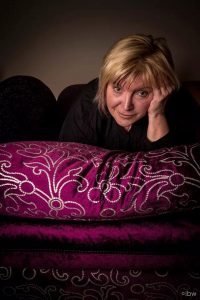 Jo St Leon is a musician and writer living in Hobart, Tasmania. Receiving a cancer diagnosis in 2016 prompted her to transition from being a full-time musician who loved to write to being a full-time writer who loves to sometimes play the viola. She shares her house with two very pampered felines. She loves reading, cooking, swimming and yoga.
Website | Facebook | LinkedIn | Goodreads
Buy the book at Amazon, Amazon AU, Amazon CA, Indigo Chapters, Barnes and Noble, Book Depository, or Smashwords.