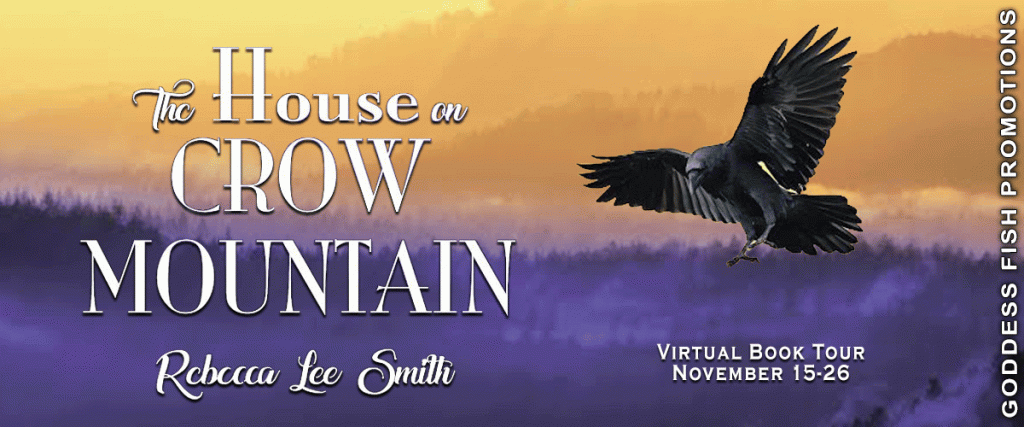 This post is part of a virtual book tour organized by Goddess Fish Promotions. Rebecca Lee Smith will be awarding a $25 Amazon/BN GC to a randomly drawn winner via rafflecopter during the tour. Click on the tour banner to see the other stops on the tour. Read our 5 star review here.
Switching Genres (Mostly.)
Cozy mystery fans have very strong opinions about what they like and don't like. What makes them throw a book across the room, and what sends them rushing to their favorite bookstore or online retailer to find something that ticks all the boxes and leaves them feeling happy and satisfied. I get it. I do it myself.
Before jumping into the world of cozy mysteries (a genre I adore), I wrote romantic suspense. Typically, romantic suspense novels are by definition half romance and half suspense, with each element intertwining equally, and each one just as important as the other. I published two romantic suspense novels that I am exceedingly proud of, but juggling the love story and the mystery had become a tedious chore. The mystery was the fun part for me. The burgeoning romance with all its exhilarating highs and excruciating lows, not so much.
A couple of decades ago, when I first started writing, I wrote category romance. At least I tried to. I thought those kinds of books would be a breeze to write and just as easy to get published. (Wrong on both counts.) I should have figured out I was dabbling in the wrong genre when a dead body kept showing up or someone was framed for a murder they didn't commit.
Eventually, I transitioned into romantic suspense. It wasn't even a conscious decision, just something that evolved. And I did enjoy it, even though I was never very comfortable writing the requisite love scenes (which was probably obvious), and dreaded having to do it.
I've always liked my mysteries on the cozy side. Oh, I love a good thriller and a good solid romantic suspense can sweep me along and keep me up at night turning pages (I'm looking at you, J. D. Robb and Sandra Brown), and I do pound down some really wonderful women's fiction, but when I'm reading strictly for pleasure and comfort, I devour books by Ann Cleeves and Sherry Harris and Sara Rosett. When I'm writing or reading, solving the puzzle is the fun part. I enjoy sifting through the clues to figure out which suspects are lying, and which ones are telling the truth. How many are hiding secrets? Which one is the killer and why? Then (if the book's good) I kick myself for falling for the red herrings and missing the most obvious clues and guessing wrong.
My new book, The House on Crow Mountain, is a hybrid cozy. Cozy-ish, I like to call it. There are no scorching love scenes, and the murder takes place so far offstage, it could be in the next county. That being said, even though the mystery is on the front burner, I couldn't resist adding a little romance and a few heart-pounding moments of suspense along the way. As it turns out, I like my heroine too much not to give her someone to love. Or at least make her laugh when she least expects it. I want her to have someone she can trade barbs with and witty repartee. Someone she's attracted to, against her better judgment, but who is there for her while she's trying to solve a murder and keep herself from getting killed. So that in the final few pages, when the murderer is revealed and the loose threads are all tied up, she can go back to her normal life feeling hopeful that that elusive happily-ever-after ending is finally within her reach.
Until next time.
When her aunt suffers a stroke, New York portrait artist Emory Austen returns home to the North Carolina mountains to mend fences and deal with the guilt over her husband's senseless death. But that won't be as easy as she hoped.

Someone in the quirky little town doesn't like Emory. Is it the sexy architect who needs the Austen land to redeem himself? The untrustworthy matriarch? The grudge-bearing local bad boy? Or the teenage bombshell who has raised snooping to an art form? Even the local evangelist has something to hide. Who wrote the cryptic note warning her to "Give it back or you'll be dead?" And what is 'it'? As the clues pile up and secrets are exposed, Emory must discover what her family has that someone would kill for.
Enjoy an Excerpt
Could it be something of Kent's they were after? Something he'd kept hidden? He was good at keeping secrets. In fact, he'd been a master at it. After his death, I'd packed the few possessions he hadn't moved out of the apartment and sent them to his parents. I'd kept nothing except the gold wedding band he'd thrown at me from across the room and his cell phone.
Kent's death.
Hard to even think those words, much less say them out loud. It was all still so surreal.
Maybe everything that had happened in Bitter Ridge was karma. Maybe the Universe was finally giving me exactly what I deserved. Kent's death had been my fault. And no matter how much he had deceived me, or betrayed me, or reduced my sad little trusting heart to shrapnel, I could never forgive myself.
I laid my head on my knees and closed my eyes. I rocked my body back and forth, like a child trying to soothe itself when sleep will not come. Then at last, in the cool dark shadows of the night, I began to cry.
Oh, God, I was so sorry.
I hadn't loved Kent for a long time. At the end of our marriage, I hadn't even liked him. But I had never wished him dead.
About the Author:
Rebecca lives with her husband and a dog named Wilbur in the beautiful, misty mountains of East Tennessee, where the people are charming, soulful, and just a little bit crazy. She's been everything from a tax collector to a stay-at-home-mom to an award winning professional actor and director. She loves to travel the world (pre-pandemic) because it makes coming home so sweet. Her Southern roots and the affectionate appreciation she has for the rural towns she lives near inspire the settings and characters she writes about.
Website | Twitter | Facebook
Buy the book at Amazon, Barnes and Noble or Kobo.