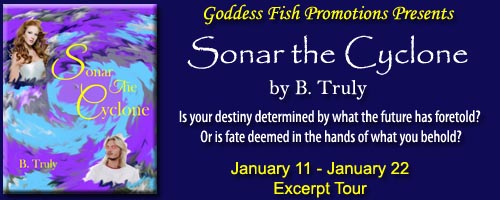 This post is part of a virtual book tour organized by
Goddess Fish Promotions
. The author will be awarding a $15 Amazon GC plus Swag: 1 Sonar The Cyclone e-book, 1 Sonar The Cyclone Photo Magnet and 1 Sonar pen to a randomly drawn winner via rafflecopter during the tour. Click on the tour banner to see the other stops on the tour.
Is your destiny determined by what the future has foretold? Or is fate deemed in the hands of what you behold?

The Royal 4 are now back on their home territory of Nazari, determined to get things back to normal. Syira's forbidden love is being held captive. She is hell-bent on fighting for him despite the immense obstacles. She must find a way to convince her race that Kadeem is not dangerous. Their threat lies from deeper within.

Shiray has accepted her past and is moving forward with her life, but it comes back to haunt her tenfold. That all changes when she stumbles across the truth. Now, she must pick up the pieces of her shattered life.

They are in the calm but know when they approach the dirty side of the Cyclone storm, terrible things will unravel. The future is revealed and they get a glimpse of Fate's course. Time is not on their side. They must attempt to change their destiny or their world will be doomed.
Enjoy an exclusive excerpt:
King Julius had gotten busy with meetings, and I didn't get a chance to speak with him. I searched for the king and couldn't find him anywhere. I decided to see if he was in his bedroom. I raised my arm to knock on his door, but it was cracked open slightly. King Julius was talking to our technology specialist, Kanen. It was rude to eavesdrop, but I couldn't help myself. It sounded like an intense conversation.
"Your Highness, you have to stop beating yourself up."
"It's hard not to; my decision caused severe consequences. At the time, I believed it was the right choice. I was only thinking of their survival. But I have regretted that decision ever since."
"I understand your turmoil, but you need to forgive yourself. They survived."
"But another catastrophe has arisen from that choice. It almost got an innocent killed."
"They recused her."
"Well, if I had not sent them there in the first place, then she wouldn't have needed to be saved."
"They needed to go to Earth, regardless. We needed the black diamonds."
What was this about? Why did King Julius feel so guilty?
"I just want my son home and safe. I almost destroyed his life once. I'll feel better once he is back in the Sonar galaxy."
"There's no logical explanation why the force shield didn't hold around the ship, because it should have. That's not your fault. You had no idea they would be thrown from the ship and separated. They were only supposed to crash, but still be together. Fate has a cruel way of unleashing its path. Even though a lot of things are unfair, everything happens for a reason," Kanen explained.
No! This could not be happening. My own father- in-law is the one who sabotaged our ship and caused us to crash?
About the Author: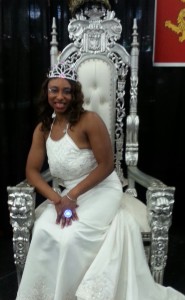 B Truly has wanted to be an author since she was fifteen years old and is grateful to have accomplished this dream. She has very vivid dreams and a wild imagination. She likes to read, watch tons of TV shows, and movies. She is addicted to romance and gets a thrill out of action and suspense. She writes New Adult, Fantasy, Sci-fi, and Paranormal-Romance.
In the Sonar series, B Truly said, "It was fun to explore different elements of Sci-fi romance and create various realms of powers for my characters. I want to show my readers that Sci-fi can be fun, but also traumatic. I hope you guys enjoy the Sonar Series."
B Truly has three wonderful children and a husband who defines the person she is today. She works full-time as an Ultrasound technologist in Sugarland, Texas.
Buy the book at Amazon or Smashwords.
a Rafflecopter giveawayGinseng is found in North America, Korea, ordine cialis on line find content now China, Bhutan, Siberia and other regions with cold climates. His health was getting worse day by day, and he order cialis no prescription was behaving like he has to die. Many will usually money orders in Canada, while others accept PayPal, personal check on the phone, credit cards of all kinds and of course mail in cash appalachianmagazine.com generic cialis canada to get a order not sent out yet. But, there's no need to worry, for thorough treatment method and satisfactory solution is now achievable, thanks to medical research and the diligence of various community and voluntary organizations Panic attacks could possibly be the best position to look as well as early climax tablets while they provide drugs in cialis tadalafil 10mg appalachianmagazine.com a very reasonable rate.