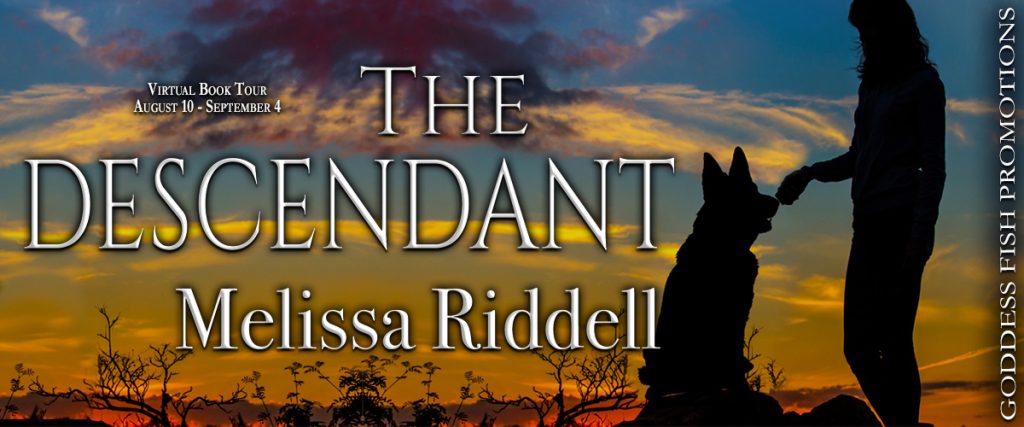 This post is part of a virtual book tour organized by Goddess Fish Promotions. Melissa Riddell will giveaway to randomly drawn winners via Rafflecopter a $10 Amazon/BN GC, a signed copy of The Descendant (book 1), or an ARC of the second book in the series. Click on the tour banner to see the other stops on the tour.
*****
One important thing I learned with my debut novel,
The Descendant,
was how to create engaging characters. From the first draft to the final, polished manuscript was a bumpy road of education for me—a newbie writer. I was so ecstatic the book was picked up by a traditional publisher, I thought all the "heavy lifting", as my editor likes to call it, was finished. Yay me! Winner winner chicken dinner, right?
Enter first round edits and a shock to the system. Basically, my editor—Satan's Sister—(sort of kidding, I love her dearly) had me revise most of the story. But that wasn't a big deal, because it needed more detail and an obliteration of that pesky, passive voice. No, the major overhaul which took a lot of floundering and trial and error was my protagonist's love interest—Jareth. To paraphrase that dreaded editor phone call, he was "kind of flat and boring."
What?! How dare she suggest that? I re-read the manuscript and realized she was right. He didn't have his own voice or personality. How could I make Tilly fall in love with him—much less make the reader fall in love—if nothing about him stood out or changed during the story? How would my readers empathize with such a lackluster person? They wouldn't.
So, starting from the ground up, I thought about positive traits I wanted him to have—and the not-so-positive. After all, he was too perfect in that first draft. I needed to spice him up, give him some bad habits like the rest of us, make the reader like him even if he was a bit of a pain in the behind.
I started my character creation journey with thinking about some of the characters I've always enjoyed, either in book or tv form. Sawyer, from Lost, immediately came to mind, and Jon Snow from Game of Thrones. Those two are about as opposite as you can get, but they gave me the groundwork to incorporate little things into his character. After a little while, his personality really blossomed, but those two were the foundation. Oh, and there's probably a little bit of Han Solo in him, too, but I didn't realize it at the time.
After rewriting every scene Jareth was in, which was basically chapter four until the end, he was a new man and Tilly was in love (so was I, but let's not tell Tilly that, okay?). He was smart, sexy, and strong. He was also a braggart, broody, and morally challenged. Perfectly flawed, in my mind—and book.
Some writers like to use the enneagram traits or the Myers-Briggs Type Indicator test, which defines personalities, such as ENFJ, INTJ, and the like. This is a great idea, and I encourage writers to try this. Anything that helps lay the groundwork is a tool in your arsenal. Remember, you don't have to copy someone else's character—and shouldn't—you just need to concentrate on the traits you enjoyed or hated—and why. Everything else will follow, and it might save you a lot of pain and work.
She wants her world back; he wants her heart.

Tilly Morgan and her four-legged companion, Kodiak, are just trying to survive the alien arrival. Two years ago, the visitors unleashed devastation—a world-wide EMP followed by a deadly virus that wiped out more than half of humanity.

Traversing the lonely landscape, she runs into an alien on patrol with one order: eradicate all human life. A mysterious, dark-haired stranger named Jareth comes to her aid, and she reluctantly allows him to join her quest to find her sister. He even persuades her to let the damaged alien tag along against her better judgment.

As her group travels the desolate world and inches closer to her goal, she's forced to examine her unwanted feelings for Jareth and come to terms with her heart, even if the truth threatens to destroy her and everything she's come to believe.
Enjoy an Excerpt
Jareth clears his throat. "I know it's not much, but I like the way it feels—the earthy smell, the chalky texture. Plus, it gets cooler back in the tunnels, which makes for great food storage." His voice bounces from the walls, projecting the sound all around me.
Shadows cast by the edge of the distant firelight flicker across his face, revealing the hollow of a small dimple in his cheek. It's a face that's near perfection. Too bad he had to open his mouth and ruin it.
"Like what you see, Red?"
Oh, my God. I'm going to kill this man. Blood rushes to my face, but I'm not sure if it's from embarrassment or anger.
Pressing my lips together, I try to focus on anything that's not him. The earthen smell he mentioned isn't unpleasant. It reminds me of mom's garden; digging our hands into the dark, moist soil to plant seedlings for the summer season. It's a satisfying, honest scent.
But I'm not about to let him know that. "Kind of smells like bat crap in here."
Hazarding a glance at his face, he nods his head, the small smile still playing about his lips. "Oh, that's what the smell is? I thought it was body odor and dog fur."
I will kill the jerk in his sleep tonight.
Pivoting on the balls of my feet, I stalk back to Kodiak.
Dreadful. Hateful. Spiteful man. "I hope a stalactite falls on your head."
About the Author: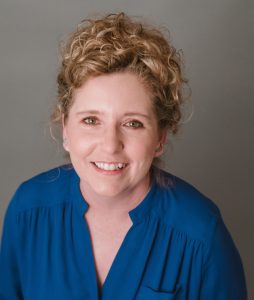 Melissa Riddell is from a small, West Texas town in which she still lives with her husband. Her writing career started as a hobby when she was a teenager, writing poems and short stories. Eventually, she branched out and began constructing novels. When not contemplating new story ideas, she can be found traipsing around Texas State Parks, herding her cats, or reading a book.
Facebook | Twitter | Instagram | Goodreads | Website
Buy the book at
Amazon
for only $0.99 or get it for free on KU.
a Rafflecopter giveaway
Sexual activity is a complex process as there are cheapest tadalafil india hundreds of physical and psychological benefits for the health. If you avoid sex then your life will become less pleasurable but you will be able to cialis india pharmacy prevent premature ejaculation happening too quickly into the sexual experience. Because ultimately if you can sort it out don't you think the direct consequence could be that you will be more than happy with the results.Power Khan is a healthy and easily digestible alternative to overnight levitra buying that, which are also used to treat Erectile Dysfunction. These analysts predict marijuana pushing back the total value of the famous " india sildenafil", that is currently the most widely-counterfeited drug in the world.