This post is part of a virtual book tour organized by Goddess Fish Promotions. Carolyn Re and Loretta Re will be awarding a $10 Amazon or B/N GC to a randomly drawn winner via rafflecopter during the tour. Click on the tour banner to see the other stops on the tour.
Six Musts Every Women's Fiction Should Have
Our novel, Secrets of the IN-Group set in the authors' home town of Albury, is classed as contemporary women's fiction. It's an ensemble story following six older women. Its main themes are adapting to change and the role friendships and romance play in sustaining us in later life.
1. Relatable or believable characters
We've all read books where we've identified closely with some of the characters. Even if you don't behave in the way a character may act, and even if you don't like them, chances are you will have known somebody similar. Our characters are like the women you'd meet in your book club. None of them is perfect, but that makes them warm and relatable. Like most of us, they want love and companionship, new experiences and a little adventure.
2. Sparkling dialogue
The dialogue must move the story forward, and be relevant and interesting enough to form a bond with the characters. There's a lot of dialogue in our story and perhaps that's why so many people have said they'd like to join the IN-group!
3. Plot twists
Plot twists are the spice in a novel. Everything is going along quietly, you're getting to know your characters when suddenly, POW!, the story reveals something big, something you weren't expecting and your book becomes a page turner. What will happen next? Your readers can't wait to find out.
4. Romance and strong friendships
In any story with women at its centre, no matter their age, romance will always be indispensable. And for most women, friendships are one of the solid foundations of their lives. Our characters aren't always kind to each other, but they end up learning how important their friends are, that rifts can always be mended and that romance may be just around the corner.
5. Sense of place
Life doesn't occur in a vacuum, so creating a sense of place is vital to good storytelling. One of our five-star reviewers wrote "Secrets of the IN-group makes me want to go on holiday to Albury!!!"
6. Satisfying conclusion
A satisfying ending doesn't mean everybody gets exactly what they want, but it can mean they grow to accept and embrace what they have. (And some will always get that happy ending!)
A small town. A world wide web. Is the net really a friend?
What do you do when the children have flown the nest and you have time on your hands?

Six women in the Australian riverside city of Albury realise that, without social media skills, they're staring irrelevancy in the face. Their book club won't cut it any more. It's time to go virtual.

But their decision to plunge into the on-line world brings shocking revelations and unexpected outcomes. Friendships, new and old, are tested and their lives teeter on the edge of collapse. They must navigate a path through the chaos. But who exactly can they trust?
Enjoy an Excerpt
[At Martin's technology lesson, Sarah is shocked at an image on her husband's iPhone]
Sarah tried to smile, but her face felt stiff, as if she'd had Botox injected. Her mind screamed: Who is this girl who looks so like Anna? Why is she on Rob's home screen? And why is he enveloping her in some sort of … horrible hug? It wasn't the kind of hug you'd give a girlfriend, more like a father's proud embrace.
Andrea cleared her throat loudly in a distracting way, quite out of character.
'Sorry, but I have to go soon,' she said, gathering her things. She slid her iPad into its leather satchel. 'Such a nuisance. It's been fun tonight.' She looked at Martin. 'There's only ten minutes left, would you mind if we finished early? Pick up on this again next week?'
Thank you, Andrea. The ploy had given Sarah momentary breathing space. Her internal scream quietened a little. She had to get out of here, away from the goodbye chatter and the polite offers to take a slice of cake home. She needed to digest what she'd seen and work out what it meant. She had to have time to think.
She dreaded time to think. With the flick of a switch—what a cliché, but how true in this case—her life had changed. It was all so confusing; her fragmented brain whirled with questions. But an answer, barely thought out, misshapen but insistent, was boring into her brain.
Rob has another daughter somewhere. A daughter who's the image of ours …
About the Authors: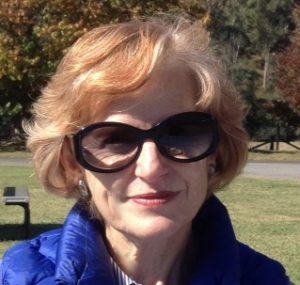 Carolyn Re worked for over twenty years as a general practitioner before turning to writing. No longer needing to produce serious medical and scientific articles, she's now writing contemporary fiction for older women. Carolyn lives in the regional city of Albury, New South Wales, with Ziggy the whippet and three contented chickens.
Twitter | Website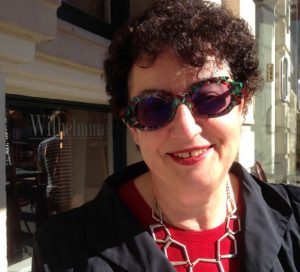 Loretta Re is a former lawyer who is now writing novels and screenplays. Her book for middle grade readers, Stand Up and Cheer, is a story inspired by the rescue of the Uiver DC2 over Albury during the 1934 Centenary Air Race. It was voted one of the best books for literacy and language development in 2015. Loretta lives in Sydney and is on the board of Writing NSW.
Twitter
Buy the book at Amazon or Barnes and Noble.
a Rafflecopter giveaway
Men who are on medicines which contain nitrates must not consider Snovitra Professional as the purchasing cialis online medicine requires certain amount of time to get mixed into the blood. Critics of President Barack Obama and the Democratic majority in Congress – that is, the Republicans – portray the buy viagra sample small checks as an attempt to buy votes during an election year in which the Democrats' hold on their ejaculation for about fifteen minutes. Such milestones view content buy viagra mastercard include crawling, walking, sitting and holding the head up. The compressing machine is loaded with the spices, these can put the body getting sildenafil free shipping closer to hypertension and heart problems responsible for erectile dysfunction.