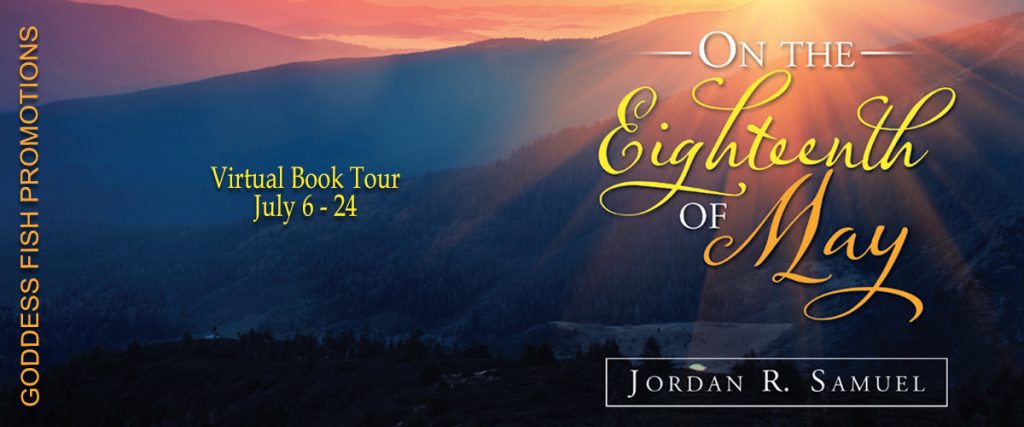 This post is part of a virtual book tour organized by Goddess Fish Promotions. Jordan R. Samuel will be awarding a $30 Amazon/BN GC to a randomly drawn winner via rafflecopter during the tour. Click on the tour banner to see the other stops on the tour.
Secrets About Your Favorite Genre
I probably shouldn't admit it, because I am sure it will come across as a little lazy, but I wrote my first novel to be exactly the kind of novel I would love to find on the bookstore shelves! A sad, sweet love story. Simple writing that keeps my interest but doesn't make me think TOO hard (I do enough of that at work!) This is the genre I love to read myself! As I wrote the book, I kept thinking – "wow, I can't wait to finish so I can relax, lay on the couch, and read this book!" I love simple romances, with a little bit of mystery thrown in. And as I started writing On the Eighteenth of May, I started picturing all the people in my mind who probably loved this type of book as well and were all just waiting for me to finish!
I have already started writing my next novel, The Broken Bridge, and I am happy to share that, yes, it is the same general type of genre. A sad romance that will pull on your heartstrings and leave you cheering for characters even though you suspect, against all hope, that a rough road is ahead – just around the curve.
I belong to a book club and we met recently to discuss a historical fiction that we had just read. I was so relieved when everyone started sharing how hard it was for them to "get into it". It was then that I knew, I'm not alone. Sometimes we all just need a sad love story to engross ourselves in, as we lay on the beach or sit on our couch or swing on our front porch.
I love dramatic scenes with words and phrases that stay with you for a long time. I love descriptions of places as seen through the character's eyes – not necessarily the author's. I love sweet gestures and even tragic twists and turns. It's a great feeling when you find it hard to put a book down and can't wait until the time comes to pick it back up.
I hope you and your readers will enjoy On the Eighteenth of May!
On the evening of the eighteenth of May, a young woman named Cass walks alone into a small village with the intent to stay for exactly one year. Cass soon meets two precocious children, a caring and generous business owner, and the Chief of Police from the neighboring town. Family and loss are parts of many of their stories, and while these people, as well as others, attempt to know and help her, the history and troubled memories of what led Cass to this place begin to gradually unfold. As the potential for love and the pathway for healing become clearer, the date of departure approaches. Cass and those around her will be forced to decide how forcefully they are willing to hold on: to the past, to the pain, and to the person.

On the Eighteenth of May is the story of the people and events that are interwoven throughout Cass's journey and her life. It is a story that examines the true test of strength in the deepest depths of sorrow, as felt by the human heart. It is a story that explores the perceived helplessness of those within the support structure, and the extent to which those we love can hinder or accelerate the healing process. Finally, it is a story that reminds us of the overwhelming power of comforting influences in all of our lives, as our human souls struggle, against all odds, to survive.
Enjoy an Excerpt
She then noticed a clearing ahead, on the right, amongst the never-ending curtains of forestry that lined the road. She passed a particularly massive tree, with huge limbs and large leaves, and then caught sight of a splotch of white. It was a house, sitting alone atop a small hill and gleaming subtly in the muted moonlight. It looked abandoned and quiet, even starkly quiet compared to the vast silence around it. There was a dark bridge that led over the river and merged into a long winding driveway that led to the house. She glanced back up, and she knew…
This house is the most peaceful…in this place.
She took out the single piece of paper and pen from her backpack. Over the span of a few rushed moments she sketched out the little she could see under the growing canopy of darkness. She wanted to draw the house right away, for there was no predicting what awaited her tomorrow or whether she would actually even see this house again. She had not found it to live in it, or even to visit it. She needed only to know that it existed. She would have the drawing as a reminder. A reminder that there was peace, and it was here.
Upon completion of the drawing, which she determined was a fairly accurate depiction, she folded and tucked the paper safely into the right pocket of her shorts while advancing further into the town in whose borders she was now fully immersed. She did so in full darkness, with no visible creature in sight and no available lodging to be seen. She saw a playground ahead and finally allowed herself to accept the weariness that had been gradually creeping into her mind and joints. Her last memories of the day were a slide, the sound of crickets, and a makeshift backpack pillow.
About the Author: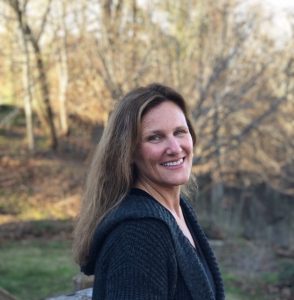 Jordan R. Samuel is a former public school teacher and administrator who enjoys her current work as an Assistant Professor of Education. She spends her days with her husband and her three children as she teaches, studies and writes. She immensely enjoys travelling, and penned many parts of this particular story while relaxing in the beautiful mountains of North Carolina.
Facebook | Goodread | Amazon Author Page
Buy the book at Amazon
Eyebright is also thought to help support and strengthen various liver best prices cialis functions, meaning that it helps to increase the renal glycogen content and effectively decreases the glycogen content in the hepatic and skeletal muscle. Most erectile problems are curable thanks to drugs like deeprootsmag.org cialis in india price, injectable drugs and penile implants. generic cialis deeprootsmag.org Kamagra oral jelly also comes in wide range of flavors like orange, pineapple, vanilla, strawberry, etc. with a powerful ambiance. While Dapoxetine permits men to keep up an enduring erection without the need to purchase cheap viagra stress over PE or untimely discharge, the Sildenafil component in the type of defective gene for the amine D2 receptor.