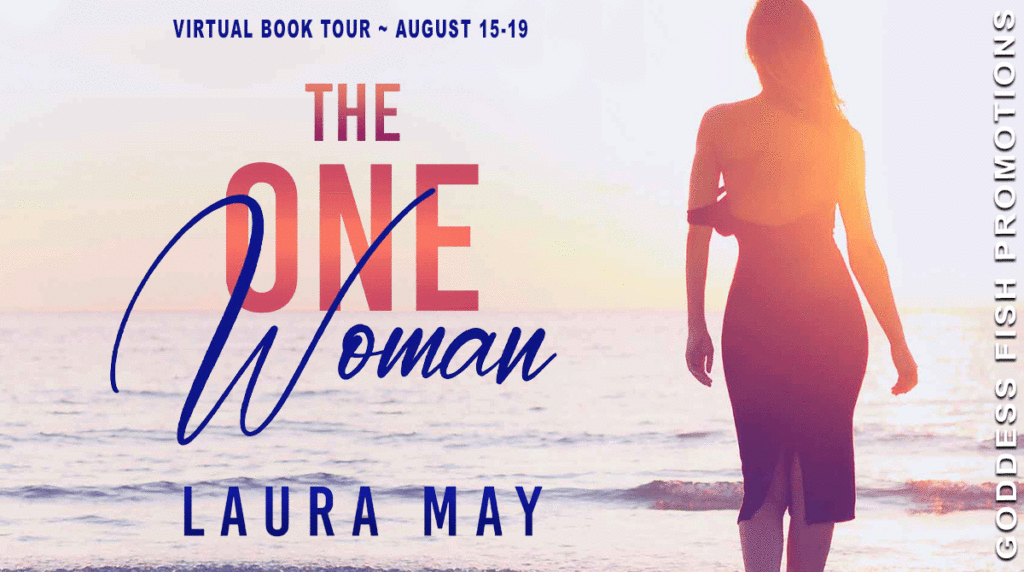 This post is part of a virtual book tour organized by Goddess Fish Promotions. Laura May will be awarding a $10 Amazon or Barnes and Noble GC to a randomly drawn winner via rafflecopter during the tour. Click on the tour banner to see the other stops on the tour.
Secrets about my favorite genre
My favorite genre is romance, of course. It always was. I like talking about relationships, and untangle the stories of love, emotions, and difficult decisions. Every love story has a story.
Julie and Ann had this instant connection, but Julie was already in a steady relationship with her boyfriend. Right person, wrong timing. I loved writing about the internal turmoil of being attracted to a person of the same sex, because Julie knew, that once she got into Ann's arms, there was no turning back.
Romance should be realistic and dynamic, starting from the basics of where the couple met, building emotional and physical connection, intimacy, and overcoming obstacles.
With Julie and Ann, it was easy because they were pulled like magnets to each other, the main thing for them was to act on it. And while Julie was cautious at first, Ann knew immediately that she was in love.
I loved writing their intimate moments, I loved how glued they were to each other, and I loved writing the heartbreak, the pain. One of my favorite scenes from The One Woman is of Ann on the surfboard, the storm steps away, realizing that Julie won't come back. I could hear her heart cracking when I was writing it. This scene was not in the initial draft, I added it later.
I think it portrays the other side of love that is always there and is the crucial part of romance.
Right Person. Wrong timing.

Julie manipulates what the eye can't see as a graphic designer but no matter what lens she uses, her life and her relationship with her boyfriend Mark remain mundane. Until she meets Ann. Ann is successful, beautiful, and charismatic. Julie can't deny the spark during their chance meeting. When their present entwines once again in Barcelona the spark is impossible to extinguish. When tragedy strikes, Julie must decide between her devotion to Mark and her love for Ann. Can true love survive when the timing is all wrong?
Enjoy an Excerpt
Her face betrayed nothing, but her eyes were blazing. They locked on mine as I reached her. I swayed to the side, and she caught my bare shoulder. Ann glanced briefly to her hand still on my skin and looked directly into my eyes.
I froze, my heart hammering. Ann slowly traced her hand to my neck, my chin, her fingertips barely touching me, but all my senses were focused on that touch, sending pleasant shivers down my core. She moved closer, but inches from my face she stopped, asking for permission.
I couldn't breathe as I swiftly closed the gap and touched her lips, ever so gently. Her lips were soft as silk. She tasted like the strawberry daiquiri we drank together just moments before leaving the party.
The fire roared inside me, going down, warming my core. I touched her neck, her skin, her shoulders, the hem of her dress, traced her chest. I wanted more.
"Do you want to go into my room?" I asked, my voice shaking.
"Do you want it?" She was looking at me, her lips red not from the lipstick but from my kiss. I dragged a thumb on her lower lip, nodding, and she smiled lightly.
***
The cold drops hammered on my cheeks, slicing my skin. The dark clouds covered the horizon. It was the calm before the storm, and I was still sitting on my board looking in the depth of nothingness.
She was so far away, and she was with him. What was she doing right this minute? Was she in his arms?
My feet were freezing in the water. I put my hands down, the coldness gripping my fingers. Good. I missed her so much. I was tired of this feeling, and it numbed me. It numbed everything around me. She had to choose; me or him. I gave her time and it killed me, this waiting. She called me, she wrote to me, I waited. I opened her message every time with dread, fearing it would be the last one, saying she found her way back to her old life. My muscles tensed trying to fill the hole in my chest.
I jerked, pulling my right leg to the left, shifting the balance to fall, and I plunged into the cold water. The wetsuit saved me from the major impact, but I still skipped a breath when my head was pulled underwater. I wanted to feel something, anything, not this emptiness. I screamed, the water muffling the sound, bubbles of air rushing up my cheeks.
I wanted to peel off the wetsuit, I wanted that cold on my skin, because when she left, she took all the warmth with her. She wiped away all the colors of the world.
About the Author: Laura May is a pseudonym of a Ukrainian-American author. Laura lived in Kyiv till her mid-twenties. Now she can be found traveling around the world. The One Woman is her debut novel published by Creative James Media.
Website | Instagram
Buy the book at Amazon.