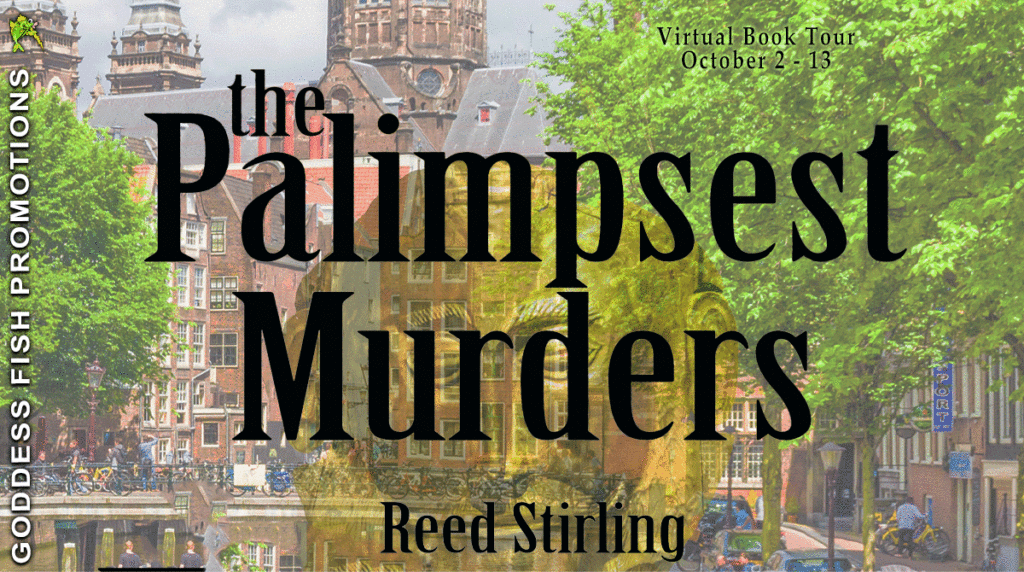 This post is part of a virtual book tour organized by Goddess Fish Promotions. Reed Stirling will be awarding a $15 Amazon/BN GC to a randomly drawn winner via rafflecopter during the tour. Click on the tour banner to see the other stops on the tour.
PONDERING THE MUSE
I would like to dwell on Mnemosyne, mother of the nine muses. In doing this, I borrow from Terry Burke, protagonist and narrator in my second novel, Lighting the Lamp, in his attempt to do the muse justice in his act of creative recollection. Mnemosyne is the Goddess of Memory.
The more I engage in this identity search, the more I labour in a chronological arrangement of factual recall, the more I grow aware of static thrumming behind the scenes that I evoke, a subjective electromagnetic radiation, so to say, informing the background of my narrative with a species of tension stretched between past events and my recollection of them. The spectrum thus engendered ranges from humorous self-effacement to guilty self-reproach.

But truthful accounting. What to make of it? Total fabrication, I fear, may result in any effort to animate memory when significant events from decades past hide among the vagaries of time like participants in a game of blindman's bluff. Memories can fracture and fragment. Misremembering may deflate the import of a specific childhood event, a first confession where guilt now has an incomprehensible context, for instance, or a bee sting, or on your seventh birthday getting your eye blackened by the neighbourhood bully. Then again, misremembering can conflate two or more innocent enough disinclinations on the part of a fair-haired friend into a single blockbuster put-down where the adolescent's broken heart lies not in halves but in millions of pieces. Putting into words today what happened years ago requires disciplined deliberation. A nuanced articulation is hardly the equivalent of an adrenalin rush. How does one examine with any kind of accuracy the scar tissue of past emotion?

What's more, can one's heart beat melodiously? Or nerves shatter? Does disappointment droop or sag? Anger boil more than clench its fists?
Semantic refinement can distract endlessly if veracity is really the object of the exercise. Recollections can roam chimera-like in distant locations where the light of today's understanding is faint. Narrative truth is a complex matter even with the aid of varying perspectives. How to record in a convincing manner disturbing or contrarian points of view and not be accused of being a hateful bigot?

Memory: acts of the mind aligning imagination, exaggeration, and artifice. You grasp today what eluded you yesterday and call it truth, though in the process you certainly do fabricate, falsify, or lie absolutely.

As sunlight breaks out of the darkness above Mount Tzouhalem, I am reminded of mythical Orpheus emerging from the world of shades, lyre in hand, having ascended through Stygian tracks, where the past follows along at a distance and falls back into oblivion. And after the subterraneous gloom and the loss, the light, of course, the immense light. Orpheus reborn crossing the threshold, Orpheus on the rebound, striding along in contemporary dress and climbing the steps of a temple adorned with life-size friezes of voyage and discovery, and where Jason, his one-time captain, points to the horizon, while Medea looks on having dipped the proffered silver goblet into her Cauldron of Regeneration. Proceeding into the world of intimate connections and transient appearances, Orpheus contemplates, in the web of endless possibilities that his mind weaves, the meaning of finality. His exit is not pretty, but it is poetic, and it is memorable. The lyre he holds against his chest will contribute nightly to the music of the spheres.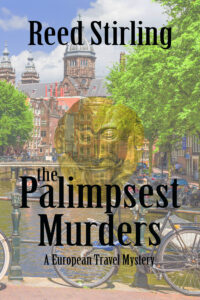 Day one: check-in on the Iphigenia, a Boat & Bike home for thirty guests of diverse backgrounds on a one week excursion through Holland and Belgium. Personalities clash, conflicts arise.
Day seven: a body is found in canal waters at the stern of the boat. On the final morning a second body is discovered.
Who among the cyclists and crew is hateful and motivated enough to kill? Twice. How are the two murders related? Why two coins for the ferryman? Is the phoenix jug, both admired and derided, merely symbolic? How does the death mask of Agamemnon lead to resolution?
Determining truth entails travelling from Amsterdam to Bruges to Paris to the ancient site of Mycenae in Greece where what's past is shown to be prologue.
About the Author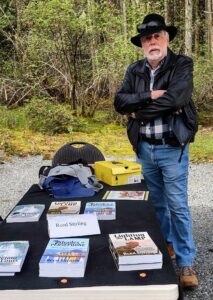 Reed Stirling lives in Cowichan Bay, BC, and writes when not painting landscapes, travelling, or taking coffee at The Drumroaster, a local café where physics and metaphysics clash daily. Before retiring and taking up writing novels, he taught English Literature. Several talented students of his have gone on to become successful award-winning writers.
He and his wife built a log home in the hills of southern Vancouver Island, and survived totally off the grid for twenty-five years during which time the rooms in that house filled up with books, thousands of student essays were graded, and innumerable cords of firewood were split.
Literary output:
Shades Of Persephone, published in 2019, is a literary mystery set in Greece.
Lighting The Lamp, a fictional memoir, was published in March 2020.
Set in Montreal, Séjour Saint-Louis (2021), dramatizes family conflicts.
The Palimpsest Murders, a European travel mystery, is forthcoming.
Shorter work has appeared over the years in a variety of publications including Dis(s)ent, Danforth Review, Fickle Muses, Fieldstone Review, and Humanist Perspectives.
Intrigue is of primary interest, with romantic entanglement an integral part of the action. Greek mythology plays a significant role in underpinning plots. Allusions to art, literature, philosophy, and religion serve a similar function. Reed sits down to write every day and tries to leave the desk having achieved at least a workable page. Frequently what comes of his effort amounts to no more than a serviceable paragraph, a single sentence, or a metaphor that might work in a context yet to be imagined.
Website | Books We Love Publishing | Kindle Unlimited.