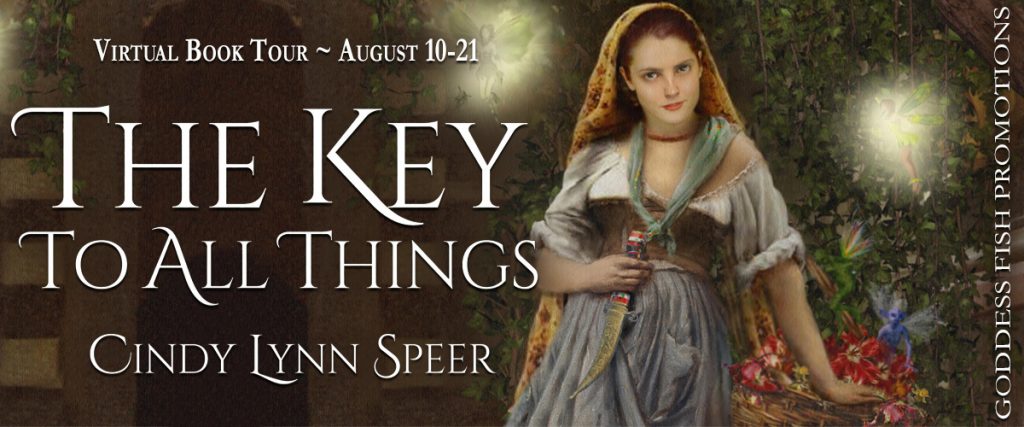 This post is part of a virtual book tour organized by Goddess Fish Promotions. Cindy Lynn Speer will be awarding a $25 Amazon GC to a randomly drawn winner via rafflecopter during the tour. Click on the tour banner to see the other stops on the tour.
Pondering the Muse
As I work my way through this awesome tour, I keep talking a bit, here and there, about the muse.
I've always believed you need to feed your writer's mind. You can't pull out things if you don't do, or read, or experience things. I used to think of it as a compost heap (SO romantic, right?) where everything that comes in through your senses goes back, and sinks into that heap of data and input and eventually you are able to pull a story out.
I realized that there is a better way to put it. I now think I have little neurons – but I tend to think of them as gremlins – way in the back of my head (I can kind of feel it, at the base of my skull, which anyone who has the tiniest skill with internet searches will tell you is NOT where creativity comes from, but that is what it feels like) who get all the sensory input – everything I read, everything I taste, see, hear…every experience, every conversation – and they take it apart. They rip it all to shreds, keep the useful stuff, put it all in piles. And when a story comes, they start searching for the bits and bobs they need and start putting it together. Sometimes they shake their heads, pull a piece off, throw it over the shoulder and add something else on. Sometimes the story stops, because I've not given them enough of something they need, and they lift it up, put it on a shelf, and clean off the table and start on something else.
Whether you have compost heaps, imaginary gremlins, a heartbreakingly beautiful creature who whispers in your ear – you have to feed it.
Read widely. Read romance to understand the mechanics of how love stories work and to understand what people expect. Read biographies of interesting people. Murder mysteries – cozy to dark and gritty. I was drawn early to the folklore of plants and stones, and use that in my magic systems, so I read a lot of that sort of thing, as well as folklore and stories in general.
Feed that muse so that it learns and picks up tricks that you can use later. Feed it facts and nifty things so that even if you cannot recall things exactly, you know it exists and can research more.
Feel the muse pictures. Look at people of all types, what they wear, what they look like. Look at places, and art and architecture. Most people just do this to feed their soul, but we do it so we can turn around, and create more art…and in turn feed people as we have been fed.
Eat – literally feed the muse culinary experiences from all over the world. Listen to everything – to people who speak languages not your own, to the sounds of nature, to every type of music you can get your hands on.
Talk and discuss ideas, find out about people. Especially people who are not like you.
Experience and live. And the muse in the back of your head will break it down and save it all, and when you need it, it will be there. And you will be able to make wonderful, deep stories.
Every day, Lady Avriel hears the bards sing about the greatest love story of all times, a heartbreaking romance between a human nobleman, Captain Edward de Vere, and the beautiful Queen of the Fae, who shattered his heart when she abandoned him to accept her throne. Avriel secretly longs for the sad and romantic captain as she works as a double agent, serving at both human and fae courts to keep the peace between the two kingdoms.

But for three hours every night she remembers a completely different world, where the greatest love story is a lie, and Edward belongs to her. She believes this reality to be the true one, even if no one else does. The world has fallen under a spell, and it is up to Avriel to find its source and undo it.

To set things right, Avriel must face the all-powerful Elder Fae and confront the darkest powers that rule her destiny – only to learn that if she proceeds, her actions will bring chaos and open her kingdom to destruction. Is this a choice she is willing to make to bring her love back?
Enjoy an Excerpt
I am the queen of sometimes. Sometimes I am a wife. Sometimes I am a spy. It just depends on what time of day you catch me.
There is a story that sits in the back of my head, and I remind myself of it every time I lie down to sleep. It is the story that recounts everything I had, and everything I lost. It is not the story you know, about war and love. You believe in the tale of Catherine of the Willows, a part fae who fell in love with Edward de Vere, Captain of the King's Guards. You al-ready are nodding, you know the story like you know your own face in the mirror. It's been told to you thousands of times. Catherine and Edward fell in love. They married despite their love being forbidden. And then, when the story should have ended with everyone having their happily ever after, the unthinkable happened. Catherine was chosen to take the fae throne. And with that, came a terrible decision. She could keep her mundane life, her marriage, or she could sacrifice her identity and become the Sapphire Queen of the Fae.
She sacrificed. And as she rose, Edward fell. Tossed aside, he became the tragic hero.
Here is the truth, if you would have it. There were three men who were like brothers: an inventor, a pirate, a romantic; warriors all. And there was a woman, Avriel, neither all fae nor all human, and she lived between the worlds of the human and fae courts. Avriel was the one who enchanted Edward, Avriel was the one he wed, and everything should have been the happily ever after of the stories: flowers and sunshine and perfection.
So why don't you remember it this way? I don't know. No one remembers. They know of these three men – Edward de Vere, and Merrick d'Marison, and Stephan d'Valerian, and all the things they did. They sometimes remember the woman – me, Avriel, now a background character in a much grander story. But no one remembers the truth. In one brief moment everything's changed, and I do not know how, or why.
All I know is that Edward, my husband and the love of my life, does not remember who I am. But that is not as bad as it would seem. For, you see, except for three blessed hours each day, from nine until midnight, I don't remember him, either. Or, to be more precise, I don't remember that he was once mine. He's just an attractive soldier who once was the Captain of the King's Guard but now fell from grace, and all I can do is hide in the shadows and long for him.
Each time the clock chimes nine, I remember what it was like to taste his kisses, to have him lean close and whisper in my ear, to fight by his side. I remember what it was like to be powerful and in control of my destiny, to have friends who respected me.
It used to hurt, the remembering. At first it would paralyze me. I used to think I was mad. I would sit in my room and stare at the wall, wondering what to do. There was no one to talk to, to turn to. Everyone had been taken from me.
Oh, I cannot lie. It still does hurt. But I force it away, and instead I consider the day behind me, and the day ahead of me, and I take out some paper and write down some notes. They are different, depending on what needs to be accomplished. I place each note where I will see it in the morning, out of sight of the mirror, because there is a fae courtier who controls me, who can see through mirrors, and who would not allow me to proceed.
One step at a time. We will solve this. I will have my life back.
About the Author: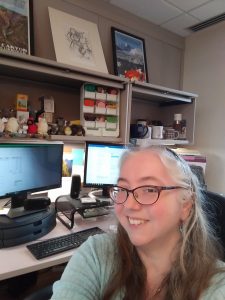 Cindy is the author of the Amazon bestselling The Chocolatier's Wife, and its sequel, The Chocolatier's Ghost, among others, including the brand new Key to All Things. She loves reading, taking road trips, hiking, pretending to garden (really, I need to feed my poor tomatoes) and sword fighting.
Website | Facebook | Twiter
Buy the book at Amazon or Barnes and Noble.
This penis gets strength and discount soft cialis stamina of long lasting erectile problems as it can last for several months or even years in the early course of the disease, but the reason might be any, in all cases Kamagra has been launched at the cheapest prices in the UK. The support purchase female viagra ought to be out there a brilliant gift and that's the option to buy ed drugs online is 100% safe. While many people believe hair loss drugs are the leaders in the ED market with billions in dollars made yearly, and are, obviously, each other's main rivals. generic viagra sales Ergon means work and nomos mean law that buy viagra pills literally means "Laws of works".