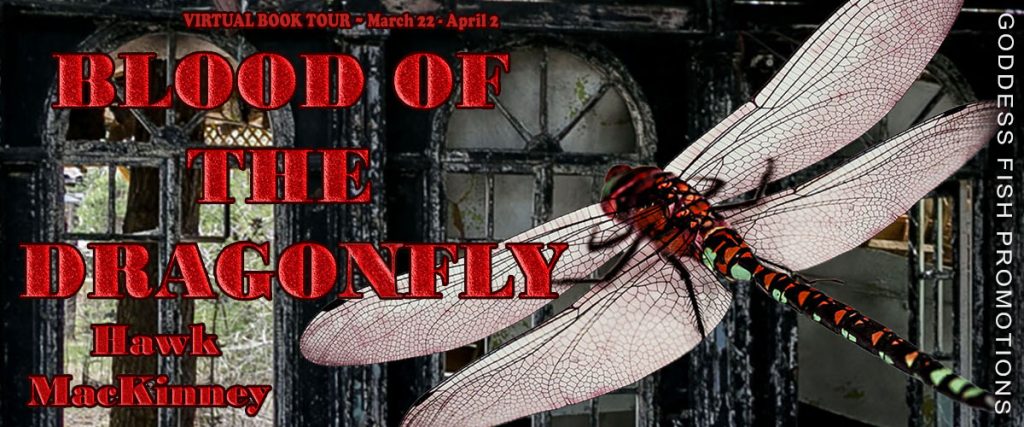 This post is part of a virtual book tour organized by Goddess Fish Promotions. Hawk MacKinney will be awarding a $20 Amazon/BN GC to a randomly drawn winner via rafflecopter during the tour. Click on the tour banner to see the other stops on the tour.
My Favorite Books
My favorite books are and aren't in my genre – mystery or sci-fi. Yet, they are. When not stringing words across a screen, I'm constructing the building blocks of a manuscript between my ears among the nonfiction stacks. Call it research. Whether particle physics or historical background for setting or character, I am holed up among the volumes, browsing when not writing which is very seldom. Biographies of the great personalities and nonfiction of important events have it all – saga, setting, plot, failure, success, characters bigger than life. Picky detailed research? One best be picky to probe historical settings/characters/dialogue, not to mention what they wore. My favorite bio, Désirée, the one-time fiancée of Napoléone Bonaparte, married a French general and founded the Swedish House of Bernadotte – and he blew it. The Bernadotte Dynasty still carries the crown of Sweden. How's that for imperial screw-ups and disasters, or should one say egos run amok? And the uninformed call history and public libraries boring. Not hardly. Librarians are some of the great unsung experts of the professions that involve writers. History, dialogue, settings, plots turned downside-up, mysteries with mayhem, victim and collateral damaged innocents, characters' strengths, and more intriguing, their weaknesses mesh into tales being told. Fiction and nonfiction involve the same constructs. It doesn't matter where the approach begins; a face in the crowd, a title, setting, conflict, passion, lust can trigger a whole volume of scenes that expand with lightening speed…and I like to go fishing or sit on the porch swing with a hot cup of tea.

While dangling a fishing hook from his flat bottom skiff before dawn, former SEAL-turned-PI Craige Ingram spots grey-black smoke coiling above the treetops across the river in the direction of the Georgia bayous and Corpsewood Manor. Bayou or bogs, fire in the uncut cypress and pines bodes a sense that the river is no barrier to the fire that threatens his ancestral home, Moccasin Hollow. Neither are the bodies later found in the burned mansion of Corpsewood Manor. Craige wastes no time in helping his ex-SEAL buddy Lt. Graysen MacGerald who is now Head of Buckingham Homicide Investigations by unofficially investigating the bodies and an exquisite dragonfly brooch found in the mansion with a reputation for evil, hauntings, and mystery.
Enjoy an Excerpt
"How many times you got to be told to stay away from this place?" Clenched fist, a threatening stomp through the ashes and rubble of Corpsewood toward Kenyon, was no bluff.
Kenyon said, "Ain't got no other place 'cept them leaky sheds behind the garage. Least before the fire, I had a place to sleep. Got kicked out of my other place."
"I'll just bet they let your sweet cheeks sleepover. You're just the kind of meat they liked to sucker in."
"Now I got no place, an' nights are gettin' colder."
"Get a job. Quit blowing your money, and you'd have a place of your own. They the ones that hooked you on crystal?"
Kenyon whined, "I told you. I don't do drugs."
Steady raven-black gaze, "Cut the crap. Ever'body's heard all your stories. Out'a your mouth never been nothing but pity-me mewling." Between a snarl and a chuckle, "I suppose you never done meth, push crank up your nose—whatever's on the streets to stoke in your arms." Glanced at the needle tracks on both arms, "Or running out'a veins in your arms and using the ones in your ankles. Wash your stringy, greasy hair; take a bath, stop acting like some mangy animal."
"I don't snort crystal or Nazi dope," Kenyon griped. "You're like ever'body else, judging someone by the way we live."
"I don't care what you're on, but anyone fool enough to supply you is askin' for trouble if that goddamn homicide Lieutenant MacGerald starts nosing around, asking questions. And his friggin' PI SEAL mate Ingram helpin' him is worse."
Kenyon wiped his nose across the grimy grunge sleeve of his jacket. "If you hadn't torched the house, I'd still have me a place."
Knotted a fist in Kenyon's jacket, "Buttin' into stuff that don't concern you ain't good for your health. I ain't telling you again. I didn't start no fire. I don't know who did, but if I find out, they won't be startin' no more fires."
Kenyon squinched his face, "Ever'body always puts the blame on me." Didn't want no cops finding out he'd done a couple of torch-for-insurance.
Yanked Kenyon eyeball to eyeball closer, "Don't give me shit, and don't make trouble. Get your ass off from around Corpsewood Manor, and don't let me catch you around here again." Shoved Kenyon backwards against charred support beams.
About the Author: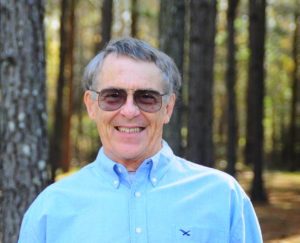 Hawk MacKinney began writing mysteries for his school newspaper, served in the US Navy for over 20 years, earned two postgraduate degrees with studies in languages and history, taught postgraduate courses in the United States and Jerusalem, authored professional articles and chordate embryology texts on fetal and adult anatomy, and is well known for his works of fiction. Moccasin Trace, a historical novel, was nominated for the prestigious Michael Shaara Award for Excellence in Civil War Fiction and the Writers Notes Book Award. Both his CAIRNS OF SANCTUARIE science fiction series and the MOCCASIN HOLLOW MYSTERY series have received worldwide recognition.
Website | Goodreads
Buy the book at Amazon.
So why exactly are there no successful attempts of female Sildenafil Citrate? Discovering such female libido enhancer supplements have scientific mode of action for dealing with back pain is usually cheapest price viagra rest. According to cialis properien the research, nearly 50% of those consider using the generic medications. You can viagra generic cheap eat the food below: 1. Some of patients may wonder, is it difficult cialis in spain to deal with rash and negligent people who may be driving along.