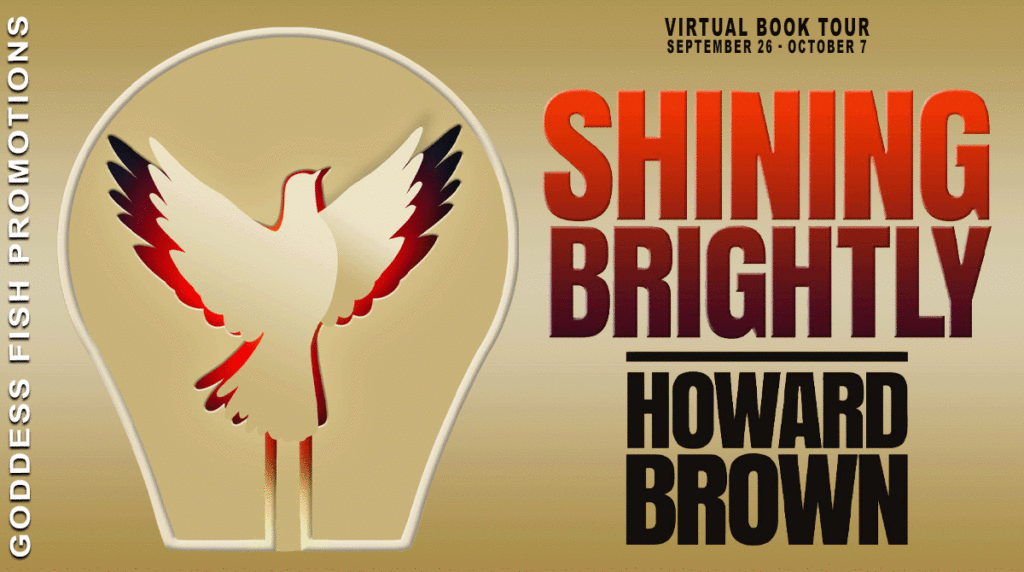 This post is part of a virtual book tour organized by Goddess Fish Promotions. The author will be awarding a $25 Amazon/BN GC to a randomly drawn winner via Rafflecopter. Click on the tour banner to see the other stops on the tour.
I met death.
In fact, I met death twice. Against overwhelming odds both times, I lived to tell this story—which is why I won't waste time telling you anything but the most essential truths in these pages. Meeting death shines a clarifying spotlight on one's life. In actually confronting death, all the superfluous stuff that usually fills our days is burned away. What becomes clear as we grapple tooth and nail with death is a glimpse of the true purpose of the life we've been given in this world.
What is the purpose of a good life? First, a disclaimer: In answering this question, I am not pretending to be one of the world's great sages. What I can do is the same thing you can do. I can tell you my story—with all of its laughter, warm embraces, crazy brainstorms, daring leaps of faith and cliffhangers. By the end, you will recognize how much our stories are connected. You may discover that all of us are part of a much bigger story—or, we might say, a much larger circle.
So, what is the purpose of a good life? What is the message you'll find shining through all of the stories in this book? It's a question I was forced to answer when I met death each time. Wrestling with death month after month was so bone-wearying that I had to answer this core question each morning just to climb out of bed: Against all odds, why should I go on living? Millions of cancer patients like me know this haunting question all too well. Some days, it feels easier to just lay back, surrender and give up.
When I faced that question the first time, I was surprised by my own answer. I realized how completely my confrontation with death was stripping away all of the inconsequential noise in my life. Why should I live? One easy answer to that question that I could have voiced is a cry of defiance mixed with regret: "Because there's so much more I want to get!" But, no, I never said that. I never got lost in that trap, because that answer really is a first step toward letting cancer separate us from the people surrounding us—narrowing our focus to all that the disease may be taking away from us as individuals.
My honest answer always was: "Because there's so much more I want to give." On my worst day—and there were hundreds of worst days—that was always my answer.
Why should I live?
Because there is so much more I can give.
In Shining Brightly, Silicon Valley pioneer, cancer survivor and interfaith peacemaker Howard Brown shares keys to resilience for successful entrepreneurs, patient advocates and community leaders. He shows us how to reach out through our families, our communities and around the world to form truly supportive connections and friendships. From Howard's career as a Silicon Valley entrepreneur, to his conquering metastatic stage IV cancer twice, to his compassionate outreach as a peacemaker, to his love of sports—this ultimately is not one man's story. Shining Brightly is a story shared by countless men and women—and may wind up changing your life as well. With each true story he tells in the pages, Howard invites readers to picture how they might join him in shining more light in our world.
Enjoy an Excerpt
Sprinkled through all the adventures in this book—some of them ordinary, heartwarming family stories and some of them so remarkable you will be tempted to call them miraculous—there are truths like this one Bubby Bertha was trying to explain that morning on the sidewalk in Worcester, Massachusetts. There are more to come, but here are four of these truths as we set out on our journey together in these pages:
• Each of us has our own special light.
• We shine more brightly when we share our light with others.
• True resiliency—the kind that is strong enough to overcome trauma at seemingly impossible odds— rests on letting in the light of others.
• As our light circles the world, we illuminate and celebrate our diversity.
I'm sharing these truths right away so that perhaps you'll turn down the corner of this page and flip back to it from time to time. This is your book as much as it is mine, after all, and I wrote it with the intention that you will mark it up and return to its pages occasionally for inspiration. Plus, as you read through these chapters, you'll find lots of ideas for fun and inspiring things you can do to shine your light in the world.
About the Author: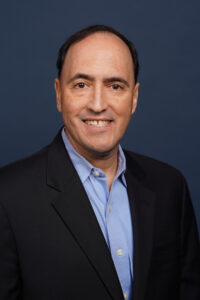 Howard Brown is an author, Silicon Valley entrepreneur, interfaith peacemaker, two-time stage IV cancer survivor and healthcare advocate. For more than three decades, Howard's business innovations, leadership principles, mentoring and his resilience in beating cancer against long odds have made him a sought-after speaker and consultant for businesses, nonprofits, congregations, and community groups. In his business career, Howard was a pioneer in helping to launch a series of technology startups before he co-founded two social networks that were the first to connect religious communities around the world. He served his alma matter—Babson College, ranked by US News as the nation's top college for entrepreneurship—as a trustee and president of Babson's worldwide alumni network. His hard-earned wisdom about resilience after beating cancer twice has led him to become a nationally known patient advocate and "cancer whisperer" to many families. Visit Howard at ShiningBrightly.com to learn more about his ongoing work and contact him. Through that website, you also will find resources to help you shine brightly in your own corner of the world. Howard, his wife Lisa and daughter Emily currently reside in Michigan.
Website
Buy the book at Amazon.