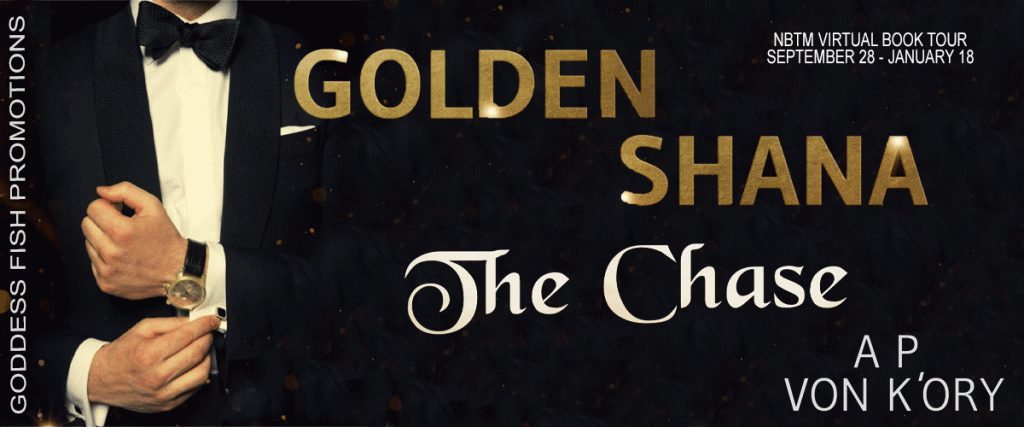 This post is part of a virtual book tour organized by Goddess Fish Promotions. One randomly chosen winner via rafflecopter will win a $50 Amazon/BN.com gift card. Click on the tour banner to see the other stops on the tour.
I've Landed a Personal Interview With Svadishana Caroline Elizabeth Lindqvist
In Her Private G650
I wouldn't have stood a newt's chance in hell to get this interview if not for the huge help of Ms Alyssa Lenz, who is Dr Lindqvist's BFF since preparatory school.
Dr Lindqvist is more formidable in person than the stunning beauty of the media dazzle-'em-senseless snatches. Her presence is naturally dominant, with no conscious effort. Part of her, like her golden skin. Beauty like hers could stop the Earth spinning around its axis, if the Earth had eyes. I have 30 seconds, so I plunge in.
EB: I hear you've finally met Europe's undisputed Sexiest Heartthrob, Roman Castell.
[She looks at me with a quiff of her brow. Her eyes – lethal. The most gorgeous shades of grey-blue-turquoise-mother-of-pearl blends I ever saw. They stand out like stars at midnight in rural Australia. She absolutely rocks her genes]
SL: Indeed I have.
[I realize that's all the answer I'm getting. She gave me half a minute, for crying out loud.]
SL: You accepted thirty seconds, Ms Berkley. You have twenty-one seconds left.
[I snap out of it]
EB: Your first meet—
[She cuts me off. She already figured where I'm going with the question]
SL: My impression? I believe Mr. Castell is fast, whatever he sets his mind on doing or achieving. He possibly lands on it at one hundred kph and still floors the accelerator all the way. It most likely forces him to crash-land often. And even then, he doesn't quite apply the brakes. That was my first impression of him the first time I met him, Ms Berkley. That impression hasn't changed.
[You're worse than him, I think again, deciding that I'll fill in most of the interview on my desk with descriptions of her jet and the now disappeared personnel who had just served us vintage Krug in tulips. I also have some photos from Ms Lenz' websites. We sit facing each other in the spacious cabin, which is done up in minimalist but not frugal style. Huge designer panoramic windows – can one really call them portholes, I wonder? Dubs of beige, grey and turquoise-blue. I rest my arse on the seat with her initials like some sort of monogram: SCEL]
EB: Any plans to see Mr. Castell again, Dr. Lindqvist?
SL: That's a question you should ask Ms Lenz. Ay you know, she's the one romantically liaised with Mr. Castell. I met him through her.
EB: But his interests are in you.
SL: Wrong, Ms Berkley. His interests have lost nothing in me. There's hardly enough room in me for my own interests.
[Damn. She really is worse than him]
EB: I think you know what I mean, Dr. Lindqvist.
[She smiles at me in a way that brings the cavewoman in me to the fore, hackles up: You can't go having all the Alphas mounting you, you witch; we Beta females need f*ucks and spanking bairns too! And yet, even while I bristle, I can't help thinking what an absolutely gorgeous pair they would make. He wants her with a vengeance, if what he told me in our one-minute-and-a-bit interview was the truth.]
SL: You think I read minds. [It's a statement] I don't. And your time is up, Ms Berkley. Thank you for stopping by. I have a skip over to Hong Kong to hop. [She calls out to Alyssa Lenz at the other end of the cabin] Hey, girlfriend. We're done here.
I sigh but I know this is it. Thirty seconds agreed, thirty seconds given. To the dot. Break the Agreement and it's your last interview with her ever. We haven't even touched the champagne tulips. And I want more interviews with her in the future, so I behave.
I discreetly take more pics of her Gulf650 cabin on the way out, accompanied by Alyssa. Of course I couldn't photograph her – part of the Agreement. But there were tons of photos of her on the Internet; you only had to know where to look.
I look over my shoulder at her as I leave – she's got her laptop open again and she is bent over it, working. I think of some of us less privileged ladies who are reported to bitch and call her Ms Bank of Mum & Dad. Now I have the begrudging but strong feeling that Beauty does work hard for her Beast. If only… well, you know – the cavewoman in us all that survived the evolutionary processes by choosing who gets to make us pregnant and can protect us and our children?
So, if only she wasn't such an effortlessly-Alpha-male-magnetic-field…
"… for those who love selective eroticism with substance. An exciting and sophisticated erotic thriller for the astute romance reader, woman or man."

Love, a word Roman can hardly spell, hits him when he sees Shana one evening. She's the first woman not dropping to her knees at his mere presence. Used to getting whatever he wants, he chases her. Only to discovers that she prefers the girls. Roman can't let that deter him. But is he for once up against his own comeuppance? At any rate, he needs assistance, which comes in the form of Alyssa, Shana's BFF. Trouble crops up when Alyssa is all too ready and willing to drop on her knees for him.

Roman can't get anywhere near Shana on his own. Would he start anything with Alyssa as long as this finally leads him to meet Shana in person?

Then there's Marie, his current companion, who has a life-changing surprise for him.

Roman: I never chased after a woman. Then I caught a glimpse of the woman I would kneel for, but didn't even know her name. Heck, I determined to find her if it took me the rest of my life.

Shana: He stood in the room with her. The frisson in the currents freaking between them knocked her senseless. The mutual force of predator and prey, blasting into her core … her soul … Danger. Keep far away from him.

Enjoy an Excerpt

Was it love I felt for Svadishana? A woman I'd spoken three whiny words – Please call me! – to? Was it more than simple lust and desire? Did I want to possess more than just her body? Pondering these questions alone was so unlike me. That woman had turned me into an alien even unto my own self. What I felt, my inner voice said, was more than the thrill of the hunt. More than lust, desire, need, passion, the excitement of possession, and subjugation. Of course all that was part of it. But the basis or the source, the seedbed on which all that sprouted and was growing to full blossom in me, could well be something else.

When I thought of her, saw her image from Milan in my mind, watched how she moved in long smooth strides in YouTube, my brow beaded with sweat. I couldn't pull my gaze away from the few photos I'd fished out of the Internet. Group photos at a family birthday or the authorized biography of her father. Her movements in a YouTube conference clip were springy and powerful even in their smoothness. She exuded strength all over the place, laughing, talking, gesticulating.

A breath-taking beauty. Such beauty that I dared not believe it at times.

And brains to go with it.

In love or not, I knew what I wanted and Svadishana was the answer. I wanted her and would do anything short of suicide to get her. Who knows – perhaps when it came to that as the only means available, I'd really murder too. I didn't in the least care about the consequences, as long as they got me to where I wanted to get to.

Svadishana's arms and knickers and… heart?

What obsession, Roman. Get back to real.

No chance. Real was Svadishana.

About the Author:

A P von K'Ory writes the kind of books she herself would like to read and is passionate about, whether romance, psychological thriller or nonfiction. She is the winner of six awards from four continents, the last one being the Achievers Award for Writer of the Year 2013 in the Netherlands. The Selmere Integration Prize was awarded her in 2014 for her engagement in helping African Women in the Diaspora cope with a variety of domestic and social problems. The Proposal, a short story, won the Cook Communications first prize in 2010 and is published in an American anthology Africa 2012. In 2012, she won the Karl Ziegler Prize for her commitment to bring African culture to Western society in various papers, theses, and lectures. Again in 2012, her book Bound to Tradition: The Dream was nominated for the 2012 Caine Prize by the Author-me Group, Sanford, and in 2013 she was shortlisted for the Commonwealth Writers Prize.

Von K'Ory is married to an aristocrat and politician of Franco-German descent, has a large extended family. She lectures Economics and Sociology in Austria, Germany and Switzerland. She's migratory and – weather willing – lives in Germany, France, Cyprus, and Greece.

Website | Newsletter | Facebook Readers Page | Book Facebook Page | Author Facebook Page | Twitter | Exclusive Royal Club Books Sign Up | Book Video | Goodreads | Book Bub | Barnes and Noble Author Page
An evening at the La Scala in Milan twirls the lives of five people into a web of rivalry, intrigues, heartaches, obsession, murder, loss, and revenge.