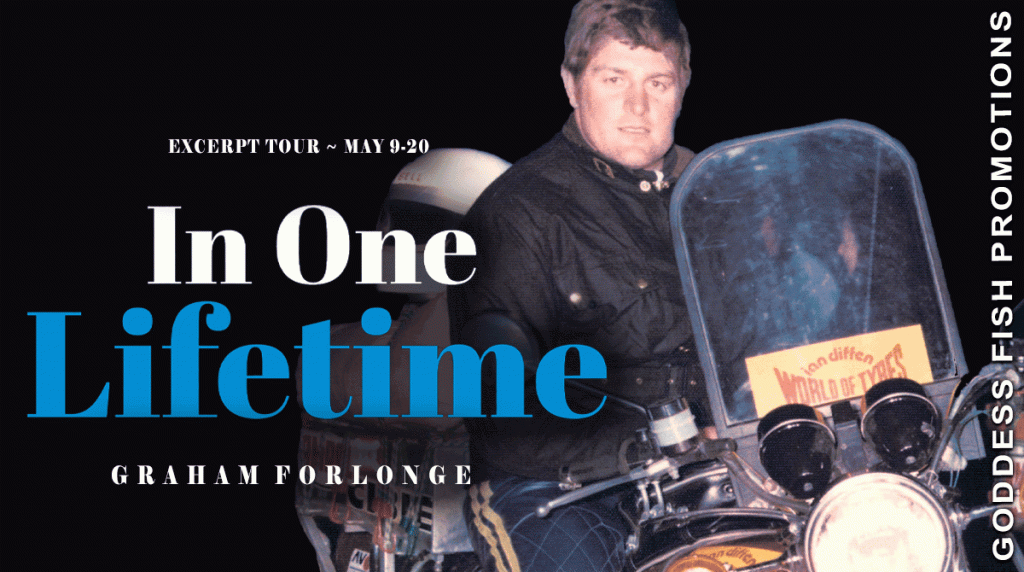 This post is part of a virtual book tour organized by Goddess Fish Promotions. Graham Forlonge will be awarding a $15 Amazon or B/N GC to a randomly drawn winner via rafflecopter during the tour. Click on the tour banner to see the other stops on the tour.
This book is an autobiography of a man who had over 50 mostly major PTSD events in his life. It recounts the trials, struggles, and lessons learned over a life span of 67 years. It recalls his childhood, time as lifesaver, police diver, police driving instructor, member of SWOS, professional NRL footballer, running Police Citizens Youth Clubs (PCYC), Security Manager of the world renowned Porgera Gold Mine in PNG and world record holder of going around Australia in under 10 days on a motorcycle. The events accounted whilst a police diver as well as a Highway Patrol Officer includes plane crashes, train accidents, body recoveries and numerous fatal road accidents, some of which are major historic events in Australian history. It also includes native raids, murders, abuse and many more traumatic events while working in PNG. Some of the accounts are captivating and others highly emotional. His life and determination to succeed was mostly driven as a result of having been sexually abused over many years at the hand of his tutor as a child. It is a true Australian story and displays considerable endurance and survival skills.
Enjoy an Exclusive Excerpt
The diving course was deliberately tough, but it had to be. At night, I would come home, eat and crash. I had been an erratic sleeper for some time but during this course, I actually slept well. I also loved the diving course because of the thrill factor; it would push me again and again and I knew I would have to be strong to overcome the challenges it placed before me. Graduating from the course lifted me into a whole new level of danger in my work, a level that I accepted, even longed for.
In my first week of joining the Diving Squad, we received a call out to the wharf area, known as "The Docks", where a body had reportedly been seen in the water. We were given a reasonably precise location of the body, despite the fact that it was not floating on the surface! Upon diving in, we located the deceased male within five minutes. The man had apparently been murdered by a fairly savage blow to the head. His body had been there for about twenty-four hours, and as we lifted it to the surface we could see that the flesh around his eyes and lips had been eaten away by sea life, and much of his brain matter was missing, presumably also eaten. We could see through the back of his head; not a pleasant sight for a young fellow on his first diving job.
It was not to be my last such hideous experience, though, nor my worst. During one particular week, there were four separate dives for bodies. I believe that was a record in those days, and it was just my luck I was involved in every one of them.
The first of the four was the most distressing. It involved a boy who had been out for a swim in the Lane Cove River, a popular swimming spot in my local childhood area. As he had probably done on many previous occasions, he swung out on a rope tied to an overhanging tree branch and dropped into the water, Unbeknownst to him, an old fallen tree had floated down the river during a recent flood and the boy became wedged between a large branch and the trunk under the water.
As I approached the site, my stomach knotted up and my blood ran cold. I lived within walking distance from this swimming hole and knew the river well, having swum there many times as a kid, having swung off the same rope a hundred times.
About the Author: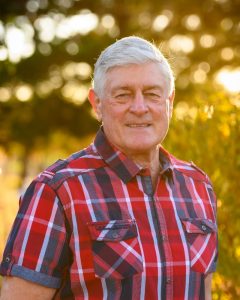 Graham Forlonge is a father, footballer, policeman, diver, security officer and the author of IN ONE LIFETIME.
In the 5-Star Review from IndieReader C.S. Holmes writes, "In the memoir In One Lifetime by Graham Forlonge, the author experiences murder, plane crashes, mine explosions, and more…on his way to healing from PTSD…Graham Forlonge's memoir In One Lifetime is an expansively honest and brutally detailed submersion into aspects of trauma that left the author with a lifelong case of Post-Traumatic Stress Disorder (PTSD) and is most touching when detailing his healing process."
It took 10+ years to write his memoir. Now, Graham works as a part time counselor for the underprivileged.
Website | Goodreads
Buy the book at Amazon, Amazon CA, Amazon AU, Bookshop, Chapters Indigo, Barnes and Noble, or Book Depository.