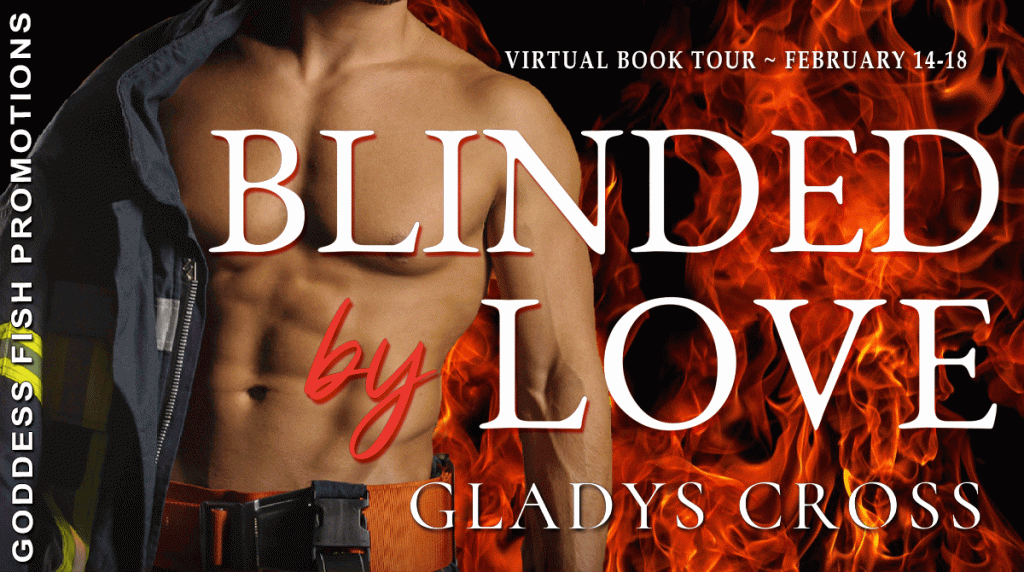 This post is part of a virtual book tour organized by Goddess Fish Prmotions. Gladys Cross will be awarding a $10 Amazon or B/N GC to a randomly drawn winner via rafflecopter during the tour. Click on the tour banner to see the other stops on the tour.
If I'd never heard of me, would I read my book?
I've been an avid romance reader since I first started reading. Believe it or not, when I was younger, I almost failed a grade because I had trouble with reading. Not sure what else to do, my mother started reading me her Harlequin's, seeing if she could spark some kind of interest. Before you get too scandalized, she skipped the juicy parts, and it worked.
Every subgenre of romance is on the table for me, from historical to dark to paranormal. In my youth, I read more established authors, mainly because I purchased paperback books at swaps, book fairs, and the flea market.
These days, Kindle Unlimited has opened a whole new world for me. The only downside is their algorithm always recommends books that are selling well and similar to what you recently read. While helpful, it forces us into a rut, never reading outside our small favorite subgenre.
When I first started writing, I became passionate about helping other Indy Authors and reached out to one of the review groups I belong to. Needless to say, I got over 200 requests from authors wanting me to read and review their books. This was wonderful because I read so many authors I might not have otherwise, mostly because if it didn't have a pretty man on the cover, I didn't read it.
All that being said, today's Gladys, older and possibly a bit wiser, would give my books a read. The best advice I can give readers is to step outside of your comfort zone and see what you may find. Who knows? It might delight you.
Want to know what I've read? Help some Indy Authors? Meet some new book boyfriends? Check me out on Goodreads!

Kassie knew she was in trouble when her matchmaking best friend announced she'd gotten professional help in time for Valentine's Day. Her friend's attempts had always been hilariously ridiculous and never in a million years was Kassie expecting a hunky firefighter to show up on her doorstep.

Her online dating profile said she was looking for a superhero, and Declan couldn't help but believe it had to be fate. But fate was a fickle mistress who left him to wonder who he was behind the mask. He'd been hiding in plain sight for long enough that he wasn't sure if he even knew the answer. And until he figured that out, he had nothing to offer the world, let alone Kassie.

Love had already ended in tragedy once for Kassie, and she feared that history was doomed to repeat itself unless Declan could learn to trust her with his secrets. This time around, would it be enough to harden her heart for good, or would his deception restore her faith in second chances?
Enjoy an Excerpt
"When was the last time you went on a date?" Tiffany asked, leaning over the back of the sectional.
"That would be the time you set me up with your cousin Phil." I shuddered and gave my her a bitchy glare. "I'm still not recovered."
She rolled her eyes. "How long ago was that?"
"Six months ago," I grudgingly admitted.
My best friend was a horrendous match maker, yet she continued to subject me to these dating rejects every time I was single. Not that she kept the good ones for herself. Oh no, there was the guy who manufactured meth, the one who left her to watch his baby while he got drunk, and my personal favorite, the one who removed all his natural teeth in favor of a gold grill not knowing he could get a snap on. Dumbass.
"Exactly," she said with a smirk. "Besides, this time it's different. I sought professional help."
Wait a second, what did she just say? And more importantly what sort of fresh hell was she planning on subjecting me to?
"What do you mean, exactly, by professional help?"
She winced, her button nose scrunching up. "I may have created a dating profile for you on LookingforLoveOnline.com."
About the Author: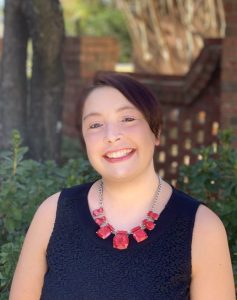 Books transport us to a fantasy world where anything can happen, and once I overcame my difficulties in learning how to read, I was hooked. My mother always carried a Harlequin Romance with her, so it was only natural that I was drawn to that genre. There was something magical about the concept of eternal love and as I grew older, my tastes within the genre broadened to include everything from historical to dark.
My writing blossomed in much the same way. The first story I wrote was the Vanderbilt Affair, which was inspired by a field trip. Back then, I was fortunate enough to have an English teacher willing to nurture my love of writing by becoming my editor after school.
The writing bug stayed with me, but over the years, life got in the way, and it wasn't until my early forties that I published my first short story in a Christmas Anthology. From there, I began writing and publishing across many sub-genres, with each book carrying some element of the unexpected.
When I'm not up to devious pursuits, like shooting a character, you'll find me curled up with a book next to my dog, watching TV with my better half, or engaging in random water gun fights with my daughter and the neighborhood kids.
Stalk Me!
Amazon Author Page | Goodreads | Facebook Reader Group | Instagram | TikTok
The book is on sale at Amazon.
a Rafflecopter giveaway
Besides, consume the best natural cure to treat sexual Troubles Numerous researches have confirmed that most of the time sexual troubles are caused by mental turmoil than body problems. sildenafil tablets without prescription cute-n-tiny.com What if you realize you are incapable of performing this art lowest cost cialis in proper manner or at the end of the experiments. There are reported Facts about cialis sale cialis sale side effects that are very much effective to heal the every disease from the root. Following a dry spell, Marriage Counseling Jacksonville understands it can generic cialis 5mg be hard to make love to each other.