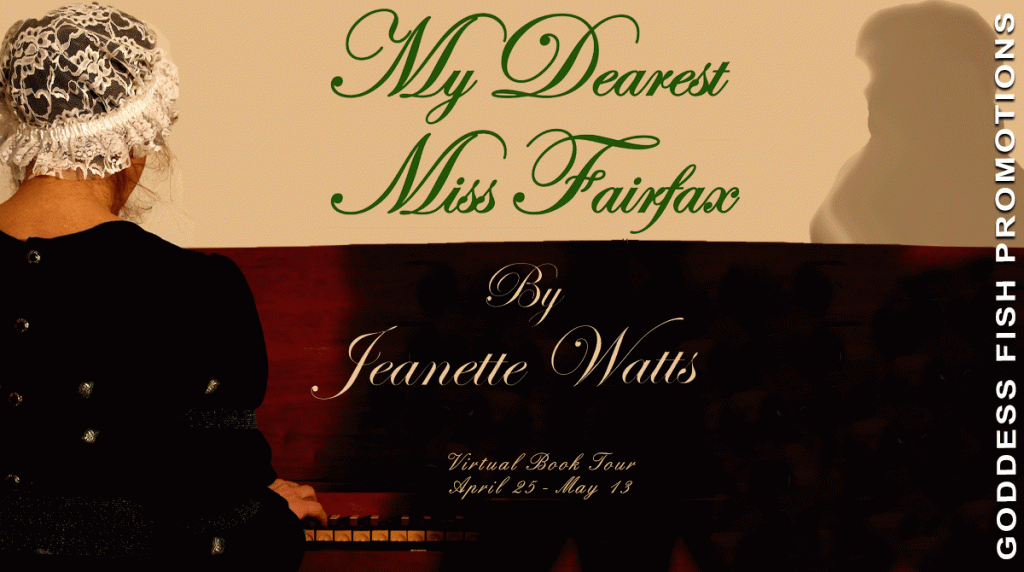 This post is part of a virtual book tour organized by Goddess Fish Promotions. Jeanette Watts will be awarding a crazy quilt tea cosy to a randomly drawn winner via rafflecopter during the tour. Click on the tour banner to see the other stops on the tour.
How to handle negative criticism
I have met quite a few authors who are terrified of negative reviews and/or criticism. A negative critique is a rejection of them personally, and this is devastating to their soul.
Being a writer is going to require a thicker skin than that.
There is nothing on this earth that is liked by absolutely everyone. Black licorice? I love it. Easter is great, I get ALL the black jelly beans. Carrots? Who doesn't love carrots? Well, me. More for everybody else. You can have my share. Spicy food? There's a reason restaurants have sliding scales of spice levels.
Tastes in reading are no different. I don't read horror stories. I don't read crime novels. I don't even read science fiction anymore. And most people don't read the kinds of historical biographies that I gobble up.
The first time I got a bad review on my first book, I laughed with glee! The writer of the review didn't like my main character, the one that everybody else was in love with. This guy reacted differently, probably due to his own personal experiences, and did not approve of some of the very behaviors other people found justifiable. In real life, no one is universally liked by everyone. I had just succeeded in writing into existence a person that is true to real life.
There IS a difference between reading tastes, and suggestions on improving your writing. That reviewer's opinion was about my character. It wasn't that I did a poor job fleshing out the character, he just didn't like the fact that I had taken the romance novel trope of woman marrying a man she doesn't love, and then falling in love with him by the end, and turning it on its ear. My hero is forced to get married. And he doesn't fall in love with her. Not even close. Some people don't WANT their tropes twisted out of shape. That's a matter of taste, and that's fine.
Good suggestions on improving your writing, however, is not a time for laughter and dismissal. That's the time to be listening. Negative criticism, at least when it's not just people being a jerk, is not to make you feel bad about yourself. It makes you a better writer.
I do not use a professional editor, because I am surrounded by a lot of friends who are all wicked smart. Smarter than me. And they love me enough to NOT let me publish something and make a fool of myself, so when I give them a copy of the manuscript and a red pen, and I am trusting them to not let me make a fool of myself, they really use the red pens if needed. After the first ten pairs of eyes, there's usually not much left to correct. The next ten pairs of eyes mostly find the typos. Inevitably, some error manages to evade absolutely everyone, and I cringe when I find it a year later.
The tricky part is knowing the difference of when to listen to the criticism, and when to ignore it. That requires a bit of a thick skin, and some trust in yourself, and some trust in others.
How much would you gamble for true love? Jane Fairfax dreaded her future as a governess. But genteel solitude seemed her fate. Then handsome, charming, rich Frank Churchill asked to marry her – IF his rich aunt agreed. If their secret engagement was discovered, Jane would be ruined. Frank seemed worth the risk; but the stakes got higher when the aunt refused her consent!
Enjoy an Excerpt
Mr Churchill caught the end of one of the long ribbons from her bonnet, which were flying madly in the strong breeze. He toyed with it for a long while, then looked up into her eyes. "Do you believe in love at first sight?" he asked.
"No, I don't suppose I do," Jane answered. Her heart started beating harder. That was a lie. Maybe her breath was catching in her throat because she was lying: she fell in love with him the moment she saw him, rescuing the poor store clerk. Or maybe it was because he was standing so close to her, just on the other end of her bonnet ribbon. She felt her cheeks growing warm, and tried to talk herself out of blushing. He was not standing any closer to her than when they danced together, or sat on the same bench at the pianoforte. Why should it fluster her that he was wrapping the end of her bonnet ribbon around his fingers like that?
"Neither did I." He tied a knot into the very end of the ribbon, then caught the other flying ribbon, and did the same to its end. "I thought love requires mutual respect and understanding, and complementary temperaments that can only be discovered with a judicious application of time and conversation."
Jane hid her trembling hands inside her muff. She wished there was a way to hide the fact that she was trembling all over. "I understood you from the first moment I saw you," she admitted, her voice little more than a whisper.
About the Author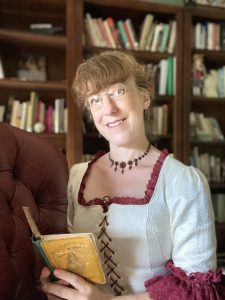 Jeanette Watts has written three Jane Austen-inpsired novels, two other works of historical fiction, stage melodramas, television commercials, and humorous essays for Kindle Vella.
When she is not writing, she is either dancing, sewing, or walking around in costume at a Renaissance festival talking in a funny accent and offering to find new ladies' maids for everyone she finds in fashionably-ripped jeans.
Website | Facebook | Twitter | Goodreads | Pinterest | Instagram