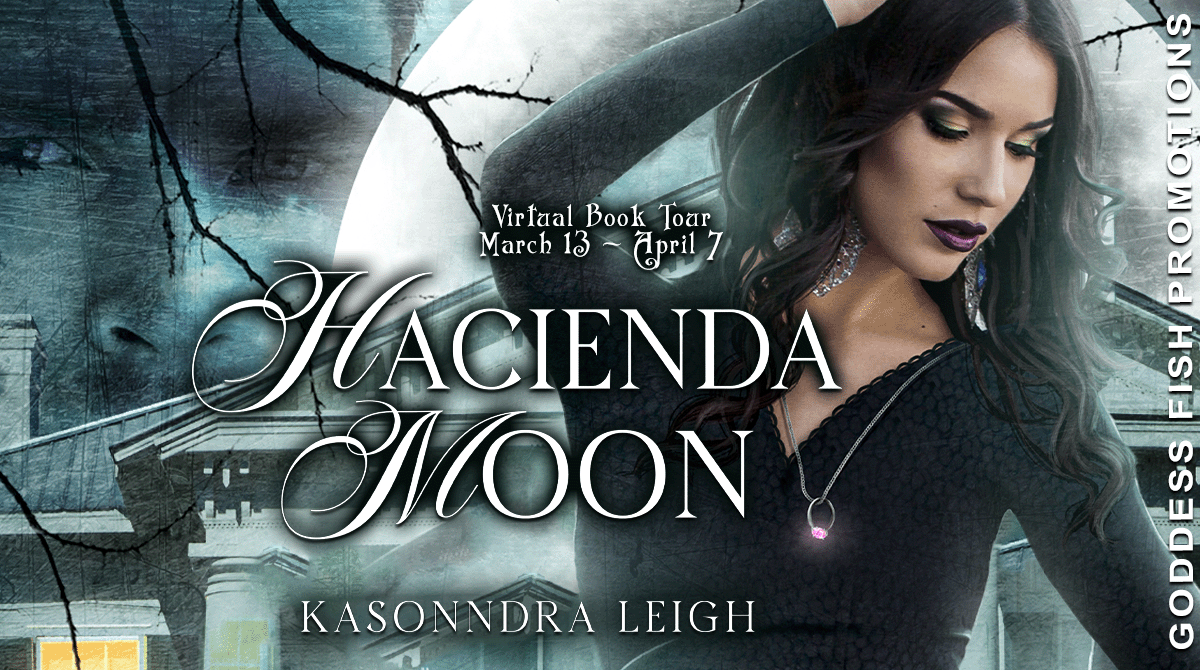 This post is part of a virtual book tour organized by Goddess Fish Promotions. KaSonndra Leigh will be awarding a $20 Amazon or Barnes and Noble GC to a randomly drawn winner via rafflecopter during the tour. Click on the tour banner to see the other stops on the tour.
How to Handle Negative Criticism as an Author
As a fiction author, receiving negative criticism can be a challenging and disheartening experience. However, it's an inevitable part of the writing process that every author must face. Criticism, both positive and negative, can provide valuable feedback to help you improve as a writer – but only if you know how to handle it effectively. Here are some tips on how to manage negative criticism as a fiction author.
Firstly, it's essential to remember that not everyone will like your work. No matter how great your book is or how much effort you put into it, there will always be someone who doesn't enjoy it. You cannot please everyone, and that's okay. Instead of taking negative criticism personally, try to approach it objectively. Look at the critique and use it to identify areas you can improve upon.
Secondly, take the time to assess the criticism. Determine whether it's constructive criticism, which offers suggestions for improvement, or destructive criticism, which is meant to be hurtful. If it's constructive criticism, use it as a learning opportunity to improve your writing. Take the feedback seriously, but don't let it discourage you.
Thirdly, don't engage in arguments or respond defensively to negative criticism. It's natural to want to defend your work, but it's important to avoid becoming confrontational. Responding defensively can end up making you appear unprofessional and defensive, which can damage your reputation as a writer.
Lastly, surround yourself with a supportive network of fellow authors, beta readers or critique partners. These people can offer constructive criticism and positive feedback to help you grow as a writer. Seek out their expertise and ask them for their honest opinions. You can also focus on positive reviews and feedback to keep your spirits up during tough times.
Remember that negative criticism is part of the writing journey. Try to see it as an opportunity to grow and improve your writing skills. Stay positive, stay focused, and stay committed to your craft. With the right mindset and approach, you can handle negative criticism like a pro and continue to prosper as a fiction author.
Thank you for hosting my book on your gorgeous blog!
Tandie Harrison is a police medium struggling to pick up the pieces of her life after a devastating divorce that left her without her precious daughter and her psychic visions. With a heavy heart, she escapes the hustle and bustle of New York City and moves into the alluring plantation house, Chelby Rose. Here, she meets Eric, the home's charismatic caretaker. Despite the ghostly warnings, Tandie finds herself drawn to him, and as their affair intensifies, so does the centuries-old curse haunting them both.

Suddenly, Tandie finds herself at the center of a dark and dangerous web full of deceit and intrigue. As fear begins to consume her, she must find the courage to face the demons of her past if she is to have any chance at a future. Hacienda Moon is a captivating story full of suspense and romance that will ensnare you from start to finish.

Note to readers and bookclubs:

This is the expanded and revamped edition of the Hacienda Moon that was originally published in 2012. Please be sure to add this version to your to-read list as this edition contains more gothic suspense, intrigue, and of course romance.
Enjoy an Excerpt
The results of Eric's handyman skills were beautiful. The final perk was the light rose-colored exterior paint, a shade considered original to the house. Eric didn't say a word about my upgraded paintbrushes. He was too busy making sure I didn't catch him watching me as I bent over to paint the lowest boards on the house. However, I turned around at the perfect moment on paint day and caught him staring. His face flushed so badly, I couldn't resist doing something to celebrate my small victory.
"Wow, it's so hot out here today." I stretched my arms, lifting my tee-shirt up until my belly button was exposed, basking in the warmth of the late summer sun. Eric's mouth fell open. Success! That move totally stole Mr. Intense's attention. Tucking my lips, I made a move toward an even more creative tease, bending over to pick up one of the three paint brushes I'd dropped.
"What are you doing?" he asked.
"What does it look like? I dropped my paintbrushes." I shrugged and waved the brush between us. "Did I not use the proper technique for bending over and picking it up?"
He gave me a dimpled grin and moved closer to where I stood beside the house. Glancing down at the brushes beside my feet, he said, "They do look somewhat dirty. You sure you can handle that task? You strike me as somewhat of a nice girl. With that much paint and dirt all in the heads, you have to get a little rough with cleaning them." His gaze bore into mine, smoldering me under a hazel brown sugary-colored look this time.
I held his gaze. "Oh, believe me. I have plenty of ways to clean dirty things."
There was about a foot of space between us now. "Is that right?"
"Oh yeah," I answered, hoping that the pulse line on my neck didn't show the way my heart thumped inside my chest.
His gaze drifted from my eyes down to my lips and finally ended at my left shoulder. "Then why don't you start by cleaning that big red spider off your shoulder?" An amused smile spread across his lips, but a scream shrilled out of mine.
Eric slammed his hands over his ears. "Damn it, Tandie."
Adrenaline spiked through me. He might as well have said my breasts were hanging out. He would've gotten less of a response than he did with the spider statement. "Get it off me! Do you see it? Is it still there? Get it!" I shrieked, jumping around and spinning in half circles.
"I won't help you until you stop trying to burst my eardrums," he said, still half-way smiling. He came over and put his arms around me, pulling me into his embrace. "Calm down, Tandie. It's gone, all right?"
Vowing to never tease Eric ever again, I waited for my breathing to normalize and for my trembling limbs to steady as I was pressed against Eric's chest.
About the Author:Meet your word sculptress…
Author of the #1 Amazon International bestselling novels, the Prelude and the Lost Immortals Saga, KaSonndra is also a mother, designer, reader, gardener, home renovator, and a slayer of undead Egyptian mummies in Tomb Raider. She believes in karma, coffee, and seriously wishes that the producers of Xena would bring her favorite show back.
KaSonndra was born in the race-car city of Charlotte, NC, and now lives in the City of Alchemy and Medicine, NC, when she's not hanging out in Bardonia (Lost Immortals Saga setting). Most of her characters are based on people that she has met throughout her travels and adventures.
People tend to stop and start conversations with KaSonndra as if she has known them her entire life. Does this freak her out? Not really. Her mom says that one day she'll get kidnapped by one of these folks. KaSonndra's response? She told her mom that if it weren't for these lovely people, then she wouldn't be able to create such fabulously romantic stories!
Website | Facebook | Twitter | Instagram | Online Blogazine | Amazon Author Page
Buy the book at
Amazon
for only $0.99!