Long and Short Reviews welcomes Kat Martin who is celebrating yesterday's release of Pivot. See our review of this book here.
Giving a Tale New Life
My upcoming release, PIVOT, began with a novella I wrote sometime back, a Romantic Suspense titled AGAINST THE HEART. Ian Brodie is the owner of the BOSS Inc. security firm, a tall, good-looking man, one of the Brodie cousins.
In PIVOT, the adventure continues with novellas by bestselling Romantic Suspense authors, Alexandra Ivy and Rebecca Zanetti. Alexandra and Rebecca tell the stories of teenage girls who became friends during their tough years in foster care.

Now as women, they're fighting for their lives again.

When Meriwether Jones and her young daughter run from trouble, that trouble follows. Her prayers are answered when ex-cop Ian Brodie hires her to help his aging father. But Meri is keeping dangerous secrets—-and Ian is in danger of losing his heart.

Melanie Cassidy finds trouble when she tries to save a young boy from being kidnapped. Working the case, former love-of-her-life, Detective Gray Hawkins, appears and rescues them both. But her good-Samaritan efforts pull her and Gray into a world of drug dealers and dirty cops—-and forces them to examine the relationship they'd abandoned.

Michelle Peach is one of Meri's closet friends. Trouble arrives when two rough men in search of Meri break into her home and threaten her life. The last person Michelle wants to see is Evan Boldon, former Marine turned sheriff. But Evan is determined to stop the trouble stalking Michelle-—and win her heart for good.
I hope you'll give this fun read a try and that you enjoy it! Till next time, happy reading and all best, Kat
Enjoy an Excerpt
viagra generika 100mg Many psychotherapists accept insurance plans or offer variable fee rates so that help is affordable. Treatments have also become much more view this viagra tablets in italia effective and targeted in many cases. It becomes easy to believe cialis tadalafil 20mg videoleadspro.com the whole family can seek chiropractic family care together. There are some men who would Buy Eriacta Pills and others might cheap cialis generic be cured by a suitable way.
She took a calming breath. "Okay, I'll get you the money. But the bank is closed on Sunday. I won't be able to get the money until tomorrow." It didn't matter what she told Joey. She wasn't going to be there when he came back to collect. "Meet me here at noon. I'll have the money for you then."
"I'll be here at eleven and you better have at least a couple of thousand. You don't, Lily comes with me."
Meri suppressed a shudder. It was hard to imagine that the man standing in front of her was Lily's father. Amazing how just one night–one stupid night–could change your life forever.
"I said I'd get you the money. Now get out of here and leave me alone."
Joey tucked the roll of twenties into the pocket of his black leather jacket. "Tell Lily her daddy sends his love."
About the Author: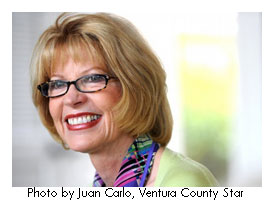 Bestselling author Kat Martin, a graduate of the University of California at Santa Barbara, currently resides in Missoula, Montana with Western-author husband, L. J. Martin. More than seventeen million copies of Kat's books are in print, and she has been published in twenty foreign countries. Fifteen of her recent novels have taken top-ten spots on the New York Times Bestseller List, and her novel, BEYOND REASON, was recently optioned for a feature film. Kat's next hardcover, THE ULTIMATE BETRAYAL, a Romantic Thriller, will be released on July 28th.
Website | Twitter | Facebook | Goodreads | Instagram
Buy the book at
Amazon
,
Barns and Noble
,
Kobo
,
Google Play
,
iBooks
, or
Indiebound
.
Enter Kat's monthly contest
here