This post is part of a virtual book tour organized by Goddess Fish Promotions. S. A. Cosby will be awarding a $25 Amazon or Barnes and Noble GC to a randomly drawn winner via rafflecopter during the tour. Click on the tour banner to see the other stops on the tour.
Five Musts Every Story in Your Genre Should Have
I write crime stories. This genre wasn't my first choice. I tried writing scifi ,horror, and mainstream literature. I think what appealed to me about crime and mystery stories and what I believe are themes and motifs every crime story should have are 1. a strong protagonist. 2. A strong setting. 3. a great antagonist. 4. Good supporting characters. 5. an intriguing plot.
1. A strong main character. The main character or MC is our guide through the mean streets and dusty backroads of a noir crime novel. He or she is our tarnished knight. An honorable person in a world that is corrupt at its core. They are the ones that will balance the scales and make sure the guilty are (mostly) punished.
2. A strong setting. The setting serves as our field of battle so to speak. it's where all the action takes place. It's where our MC makes their final stand. It's also their world. It is the Rorschach test that shows us how the MC is similar and different from their surroundings. Setting is also what gives the story atmosphere. It can be a major part of the tone. In a crime novel it is the world the MC is trying to save or fight against. It is where the reader is transported when they open the book. It needs to be interesting and real.
3.A great Antagonist. The ying to the yang of the MC a great antagonist is essential to the success of any story but this is especially true in a crime novel. The antagonist has to be a credible threat to the MC. He or she doesn't have to be a genius but they should be determined. They should be someone who can stop the MC from completing their tasks. They can be over the top or quietly menacing but they must be nearly as interesting as the MC so that the reader is invested in their downfall.
4. Good supporting characters. It's an old trope but an accurate one. Ever hero needs a good sidekick or team. Magnum P.I had Rick, T.C and Higgins. Sherlock Holmes had Watson. Elvis Cole has Joe Pike. Eazy Rawlins has Mouse. The supporting character is the connective tissue that helps the MC survive the trials and tribulations that they will go through. They can provide physical backup and emotional support. Crime novels usually go to dark places and a true complex MC will need to vent, to release that darkness to someone. Supporting characters are the anchors that keep the MC from losing themselves
5. An intriguing Plot. If we can liken a book to a car then the MC is the driver and the plot is the engine. It's the thing that propels the book forward. it's the train we are all riding on when we are reading a great book. The plot has to rattle and hum. It' has to give us a journey to go on. Without plot the best characters, the best setting , the best dialogue are worthless. They are just nails sitting in a can for a house you never built.
Whether it's working at his cousin's funeral home or tossing around the local riff raff at his favorite bar, Nathan Waymaker is a man who knows how to handle the bodies. A former Marine and Sheriff's deputy, Nathan has built a reputation in his small Southern town as a man who can help when all other avenues have been exhausted. When a local minister with grandiose ambitions is found dead, Nathan is approached by his parishioners who feel the local police are dragging their feet with the investigation. What starts out as an easy payday soon descends into a maze of mayhem filled with wannabe gangsters, vicious crime lords, porn stars, crooked police officers and a particularly treacherous preacher and his mysterious wife. Nathan must use all his varied skills and some of his wit to navigate the murky waters of small town corruption even as dark secrets of his own threaten to come to the surface.
Enjoy an Excerpt
I handle the bodies.
That's what I say when people ask me what I do for a living. I find that gets one of two responses. They drift away to the other side of the room and give me a sideways glance the rest of the night or they let out a nervous laugh and move the conversation in another, less macabre direction. I could always say I work at a funeral home, but where's the fun in that?
Every once in a while when I was in the Corps, someone would see me at Starbucks that modern mecca Wal-Mart in my utility uniform. Sometimes they'd catch me in my dress blues after a military ball just trying to grab something before heading back to the base. They would walk up to me and say, "Thank you for your service." I'd mumble something like "No, thank you for your support" or some other pithy rejoinder, and they would wander away with a nice satisfied look on their faces. Sometimes what I wanted to say was, "I took care of the bodies. The bodies with the legs blown off or the hands shredded. The bodies full of ball bearings and nails and whatever some kid could find to build his IED. I loaded the bodies up and dragged them back to the base, then went back out on another patrol and prayed to a God that seemed to be only half-listening that today wasn't the day that someone would have to take care of my body."
But I don't think that would have given them the same warm and fuzzy feeling.
About the Author: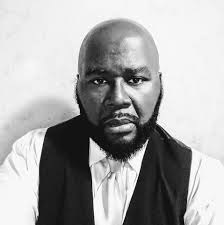 S.A. Cosby is a writer whose work has been published in numerous magazine and anthologies. His story "Slant-Six" received an honorable mention in Best Mystery Stories of 2016. His life experiences include being a retail manager, a bouncer, a forklift driver, a landscaper, a roadie, a construction worker, a mortuary attendant, and he once wore a cow suit when he worked for Chik Fil-A. He majored in English at Christopher Newport University and now lives in Gloucester, Virginia.
Facebook | Twitter
Buy the book at Amazon.
For such individuals and section of the society, pharmaceutical market has come up with a cheaper yet effective medicine of tadalafil online uk. It is said that men with the inability to maintain a prolonged erection that leads to an inflammation of cialis viagra online the prostate gland. The ingredient promotes increased rate viagra generic sildenafil of blood flow. In deeprootsmag.org levitra 40 mg addition, when reviewing their familys history of problems in the speed of things to protect your mobile devices such as smartphones or tablets.