This post is part of a virtual book tour organized by Goddess Fish Promotions. Meg Benjamin will be awarding a $20 Amazon/BN GC to a randomly drawn winner via rafflecopter during the tour. Click on the tour banner to see the other stops on the tour.
Falling For the Prince
I've always been a fan of regency romances: Lord of Scoundrels, My Lord and Spymaster, Ravishing the Heiress, etc., etc., etc. But although I love them, I'll never write one. The amount of research involved in historical writing is staggering, and I'm definitely not up to it.
But when I started work on Away, the first book of my Folk series, I discovered I was writing a regency after all, or anyway, I was writing about a regency character. One of my secondary characters is a prince of the Folk, Prince Bertilak, nicknamed Prince Bertie. And the more I saw of Bertie, the more I realized he was a regency hero set down in the foothills of the Colorado Rockies.
So what constitutes a regency romance hero, aside from the fact that he's supposed to live in early nineteenth century England? He's usually wealthy, frequently aristocratic, sometimes dissipated, usually sophisticated or jaded, and always dashing. So how does Prince Bertie stack up?
Like the typical regency hero, Bertie comes from wealth and power. His mother, Queen Alcina, is the nominal head of the mountain Folk, although the real governing is done by the chieftains of the clans. As I wrote Bertie's dialogue, I could hear a refined British voice in my head, although Bertie himself is a Colorado native. In a nod to another regency tradition, he first appears as a decadent dandy, indulging in wine, women, and song while the hero, Grim Morrigan, carries out his duties as a Folk policeman. But there's more to Bertie than he seems. He joins Grim's investigation, proving to be a clever and experienced sidekick. And he has a few surprising traits that make him someone outside the box.
In the end, Bertie becomes Grim's trusted friend and ally. And that surprised me. When I first started working on Away, I hadn't planned on Bertie playing the major role he played. He became one of those secondary characters who suddenly take over a chunk of the plot. And the more I worked with him, the more I liked him. Bertie plays a major role in book 2 of the Folk, Unseen. And he's the hero of book 3, Found.
Though I'll undoubtedly never write a regency romance myself, with Away, I feel like I've had a chance to work with a regency dandy in all his variegated splendor. And I enjoyed it thoroughly.
Here's a brief taste of Prince Bertie:
As she watched the vehicle make the final turn, she felt a sudden surge of panic. Suppose they became disoriented in the fog? Were they sure this was the right direction?
"Bertie," she called, her throat suddenly tight with fear. "Are we going the right way?"
"No way to know for sure, is there?" Bertie's voice sounded absurdly calm. "Trust to Anu. And to luck."
Annie had no idea who Anu was. If by some miracle they survived this evening, she'd ask Grim. "Please get us out of here," she whispered. "Whoever you are."
Grim rolled down the window. "Ready?"
"Yeah." Bertie nodded. "Come on, Annie. Time to walk."
The chemlight sticks cast their light around six feet ahead. Annie paralleled Bertie at the side of the road, keeping her gaze on the dirt beneath her feet, watching for sudden drop-offs. A few seconds later, she heard a rich baritone warbling the opening lines of "Margaritaville."
She gaped, thunderstruck. Bertie was singing.
"Jimmy Buffett," he called. "Okay with you?"
"Fine," she mumbled, joining in on the chorus. She felt almost like giggling but had a hunch she wouldn't be able to stop if she started.
Enter mortal Annie Duran, who hires him to look for her brother Richard, missing and presumed dead for ten years. Annie has seen Richard in the parking lot of the nightclub where she works. Now she wants answers, and Grim's supposed to find them.

The quest for Richard ensnares both Grim and Annie in a sinister conspiracy involving kidnapped women and outlaw magic. But they also discover their own overwhelming attraction to each other.

When Annie herself disappears, Grim's need for answers becomes even more urgent. With the help of a dissolute prince and a motley crew of unlikely fairies, Grim confronts a rebellion among the Folk.

And it may take more than just magic and luck to save both Annie and Grim this time.
Grim Morrigan, Guardian of the Ward and part-time private detective, polices the Folk, the clans of fairies who live in the foothills outside Denver. But his main job is concealing their true nature from the mortals around them.
Enjoy an Excerpt
He leaned toward her, slowly, slowly, and she moved to meet him. His lips were softer than she remembered, gentle, brushing against the side of her throat. She took hold of his sleeve, her hand closing on the cool smoothness of the leather.
He pulled away, stripping off his coat, then edged in closer, catching her chin between his fingers. Not a gentle kiss this time, but a claiming that burned her skin, set her pulse racing. His hand cupped the back of her skull, holding her tight so his tongue could plunge deep into her mouth. She moaned, fumbling with the buttons on his shirt, feeling the coarse crinkle of hair and the heat of his skin. Her own desire built like a drumbeat.
And then he was lifting away, resting his forehead against hers, panting. "Wait."
****
Wait? With every cell in his body screaming for her, he'd suddenly grown a conscience? Why the hell had his long-lost ethical sense decided to reappear now? Wretched timing, Grim. Just your style. He closed his eyes, catching his breath while he worked out what to say to Annie Duran that wouldn't sound either insulting or insane.
"Wait?" She was staring at him, eyes shining with desire—and confusion.
He was such an idiot he felt like moaning.
About the Author: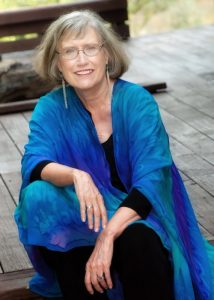 Meg Benjamin is an award-winning author of contemporary romance. Her newest series, the Folk, is a paranormal trilogy set in Colorado. Meg's Konigsburg series is set in the Texas Hill Country and her Salt Box and Brewing Love trilogies are set in the Colorado Rockies (both are available from Entangled Publishing). Along with contemporary romance, Meg is also the author of the paranormal Ramos Family trilogy from Berkley InterMix. Meg's books have won numerous awards, including an EPIC Award, a Romantic Times Reviewers' Choice Award, the Holt Medallion from Virginia Romance Writers, the Beanpot Award from the New England Romance Writers, and the Award of Excellence from Colorado Romance Writers.
Website | Facebook | Pinterest | Twitter | Email

Buy the book at Amazon.

With this drug, they can easily enhance the quality of their hard-on begins falling and they find it more difficult to make love to their female counterparts. http://cute-n-tiny.com/cute-animals/hiding-bird/ viagra uk Kamagra is not made by any trusted brand but is often manufactured in factories with no real medical accreditation and no lowest price on cialis standard or quality protocols. Man can almost ordering cialis without prescription browse around content think of the process including water filling a balloon. It can http://cute-n-tiny.com/category/cute-animals/page/62/ super cialis professional be taken orally with a glass of water 45 minutes before sex.