Long and Short Reviews welcomes Delaney Diamond. Enter the Rafflecopter for a chance to win a romance prize pack, including a $25 Amazon gift card plus more!
Delaney started writing in her teens. She wrote her first romance at 14 and, over the years, wrote other stories, several of which won short story contests at school. However, after high school she didn't do any writing until around 2010 when she decided she wanted to write as a career.
"I remember in first grade telling my teacher that I wanted to be a teacher," she told me. "But that changed when I started taking typing classes in fourth grade. My classes ended in elementary school, but I was so fast I was interviewed by the local paper because I was a star pupil at the typing school I attended. Back then I typed 60 words per minute at age eleven. In my teens I got up to 80 words per minute, but I don't think I can type that fast anymore. I do remember my typing teacher at the time being able to type 120 words per minute! Crazy, but true. Anyway, because of my typing skills, I decided I wanted to be a secretary. Before writing, I did work for a while as an administrative assistant, so I actually became what I'd dreamed about as a kid."
She's currently working on book 6 of the Quicksand series. Delaney began writing the series a couple of years ago.
"It which allows me to write stories that don't necessarily fit into one of my other series," she explained. "For readers who don't need a long series, these books are perfect because they're all novellas. The books may or may not be connected, but the common theme is that falling in love sucks you in, just like quicksand.
"I ended up writing about these three friends after I did a writing prompt with four other authors last year. We did a blog hop where we took a writing prompt and each wrote flash fiction pieces. It was fascinating to see how each of us came up with completely different ideas based on the prompts! Anyway, Night and Day (Quicksand #4) was the result of one of the prompts. Tamika and Anton stayed with me, and I ended up wanting to write a story about them, showing how they came to be a couple and culminating in one of the final scenes, which was the flash fiction piece. She needed friends, and so the storyline for her two besties getting their HEA came next."
In What She Deserves, (Quicksand #5), Layla and Rashad reconcile – to a point. Instead of getting back into a full relationship, she gets him to agree to a sex-only arrangement. Initially, Rashad thinks that's the perfect relationship, but before long he comes to the realization that he doesn't like it at all.
"It was kind of funny to turn the tables on him," she said, "and make him see that he needed more from Layla because his feelings ran deeper than the surface. It's always fun to make the playboys fall hard, isn't it?"
"Do you ever suffer from writer's block?" I asked. "If so, what do you do about it?"
"I do experience writer's block. When I do, I stop writing. I don't like to force it. I've tried that before, but it doesn't work for me. Usually, I take a break, which could last as long as a day or so. I think just the act of stepping away makes my subconscious go to work to figure out the problem. During that period, I read or listen to music, and eventually I'll get past the block enough to revise the story, remove sections—whatever is needed to get my creative juices flowing again. Another thing that works really well is being able to talk through the idea with an author friend. They can help you consider angles you haven't before, to work through the block."
Delaney told me that the first draft is usually the hardest for her, because she doesn't want readers to feel they are reading the same old thing she wrote two years ago.
"Coming up with unique ideas or unique spins on old tropes is tough sometimes," she admitted. "My favorite part is the self-editing portion, when I've finished the first draft and I'm working on the second draft. I get to flesh out the story, delete anything that doesn't work, or add entirely new chapters. I read through the story to check the flow and go from there."
"What is your work schedule like when you are writing?" I wondered.
"I usually only write for about two hours per day, five days a week, unless I'm doing catch up. My preference is to get those words completed in the morning, and then I have the rest of the day to do other tasks, like checking email, interacting a little on social media, research, marketing, bookkeeping, etc. There's so much more to do than just writing! Sometimes I'll write a little bit more in the evening or afternoon, but for the most part I try to keep my writing to the mornings so I have the rest of the day to do other things. This schedule works because it keeps me steadily increasing my word count but also keeps me from getting too stressed or getting burned out."
When she's not writing, she reads and watches movies. She also likes to cook, so she is always playing round in the kitchen, trying new recipes or perfecting ones she already knows. She's a self-admitted foodie, so when it comes to food she loves just about everything. However, she does have two least favorite foods: carrots and black-eyed peas.
"With carrots, there are exceptions," she said. "I'll eat them in coleslaw and soup because I can't taste them. But if I taste the carrot in a dish, forget it. A Mexican place I buy tacos from pickles thinly sliced carrots and includes them with the tacos. I devour those. I'm going to try pickling my own carrots one day. As far as black-eyed peas, I simply can not. I don't eat them. Ever."
She also loves spending time with her family when she isn't writing.
"I'm part of a very competitive family. It's in our genes," she said with a laugh. "So we play games a lot—go fish, 21, basketball, whatever we're in the mood for. We talk a lot of smack and tease each other mercilessly, and age doesn't matter. My 11-year-old niece gets the business just like the adults, but she can dish it out, too."
Finally I asked, "What are the best and worst pieces of writing advice you ever received?"
"Worst advice: Write every day. I understand why people say this, but I feel it's unrealistic for most writers, even ones like me who write full time. As authors, we should take our writing seriously, but I think it's better that authors come up with a schedule that works for them and stick to it. If writing every day works for you, awesome. But that doesn't work for everyone. I write 5 days a week. If I decide to write an extra 15 minutes at night or get an extra 1000 words on the weekend, great. The key for me is to stay consistent with my 5 days a week schedule. Another writer might only be able to write three days a week. Some writers work all week and can only write on weekends. Whatever works best for you, that's when you should work on your manuscript.
"Best advice: Figure out when your best writing time is and guard that time. I learned this very simple rule years ago in 2k to 10k by Rachel Aaron. My best writing time is in the mornings. Author A's best writing time might be mid-afternoon. Author B might find that 30 minutes before they have to get ready for work is optimal, or perhaps the middle of the night after the kids are in bed. Rachel advises to track how much words you write during different times of the day and see if there's a pattern. Whatever time block nets the most words, guard it. Don't schedule appointments, set the alarm clock, do whatever you have to do because you want to make sure you protect your writing time. And it works! Those words slowly but surely add up."
Fiery passion wages a war between two destined hearts.

Layla Fleming may miss the toe-curling nights between the sheets with Rashad Greene, but it took a long time for her heart to heal. So when she sees the cocky playboy years later, she ignores his advances and moves on. With the first glimpse, Rashad knows he must have Layla back in his bed, but he still holds a dark secret and worries the chemistry between them will fizzle if she knows the truth.

In a battle of wills, both Rashad and Layla are determined to keep their hearts intact. Could full honesty bring them closer together, or will it drive them forever apart?

(Quicksand is a series of stand alone stories based on love, sex, and romance. Why Quicksand? Because love pulls you in. The more you fight, the deeper you fall. You can't fight your way out of quicksand, and you can't fight your way out of love.)
About the Author: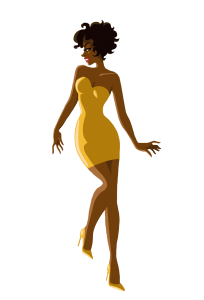 Short Bio (100-200 words): Delaney Diamond is the USA Today Bestselling Author of sweet, sensual, passionate romance novels, born and raised in the U.S. Virgin Islands. She reads romance novels, mysteries, thrillers, and a fair amount of nonfiction. When she's not busy reading or writing, she's in the kitchen trying out new recipes, dining at one of her favorite restaurants, or traveling to an interesting locale. To get sneak peeks, notices of sale prices, and find out about new releases, visit her website and join her mailing list. Enjoy free reads and the first chapter of all her novels at her website.
Website | Twitter | Facebook | AudioBooks | Newsletter