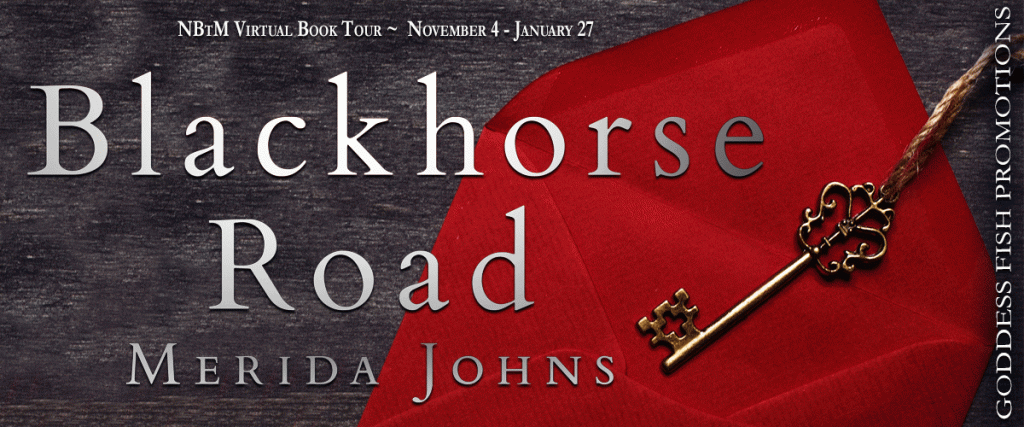 This post is part of a virtual book tour organized by Goddess Fish Promotions. Merida Johns will be awarding a $20 Amazon or Barnes and Noble GC to a randomly drawn winner via rafflecopter during the tour. Click on the tour banner to see the other stops on the tour.
Tell us about yourself.
I like to view myself from the perspective of the constellation of positive strengths that impact my behaviors and how I feel and think. My calling has been to devote my personal and professional life to help people fulfill their potential and be their best selves. Beyond my work as a college professor, life coach, and small business owner, I've taken my calling and applied it to writing women's fiction. I like to write about the human experience, showing readers how ordinary people tackle challenges, live through sorrow and betrayal, struggle with doubt, and act on their aspirations to achieve flourishing lives. I hope that stories help my readers be their best selves too.
When did you know you wanted to be an author?
My first recollection of writing fiction was when I was about ten years old. What inspired that effort was a picture that hung in the dining room of my parents' home. It was a moon-lit lake scene that screamed out that mystery lurked among the shadows cast from the trees on the shoreline. At the time, like most young girls in the 1950s, I was into Nancy Drew books. So, my first attempt at fiction involved some type of scary adventure along the shores of a secluded lake. Although I had minor attempts at writing short stories in high school, my fiction writing career was interrupted by authoring nonfiction works related to my career in health information systems and leadership.
What genres do you like to read? Are these the same genres you write in?
Although I enjoy reading mysteries and biographies, my favorite genre is women's fiction and nonfiction. I love women's diaries and letters, published and unpublished. A sampling of women's nonfiction on my bookshelf: Letters of a Woman Homesteader by Elinor Pruitt Stewart, Army Letters from an Officer's Wife 1871-1881 by Frances M.A. Roe, Covered Wagon Women, Diaries and Letters from the Western Trails, 1850, and Women's Diaries of the Westward Journey by Lillian Schlissel. One of the favorite women's historical fiction I've read the past year is My Dear Hamilton by Stephanie Dray and Laura Kamoie.
Is your book for adults, young adults or children?
At first, I thought Blackhorse Road was for adult women. However, my Beta readers and the feedback I'm getting from readers say that the story is for everyone age fifteen and older. The following is an email I received from a grandmother who read the book with her seventeen-year-old granddaughter:
"I've been wanting to get back to you to tell you how much my granddaughter enjoyed your book. We've had a little time to discuss it, and I know that she especially enjoyed the fact that the main character was a young woman – strong-willed, like my granddaughter, dealing with a difficult parent, falling in love. She has passed it on to one of her friends."
And a grandfather wrote: "Blackhorse Road should be required reading by every teenage boy and girl and the parents of every teenage boy and girl. Blackhorse Road not only entertains, it teaches. It shows how beautiful and how special young love can be, what true friendship is and the importance of having supportive friends, that setbacks in life can be overcome . . ."
What is your current release or project?
The current release (2020) is Blackhorse Road. My focus in writing fiction is to tell a story of a protagonist's journey toward a fulfilled self and flourishing life. I introduce strong secondary characters that are as memorable as the protagonist, and the villain must be a worthy opponent—no sissies or milk toasts for my heroes!
Tell us about the key characters.
As I wrote the story, I formed a relationship with all the characters in Blackhorse Road. I was amazed at how the characters surprised me as they evolved from my computer keyboard. I found myself challenging them with questions. Luci, you did what? What were you thinking, Chris? Berry, that was heavy! Sean, you were brilliant! Marie, how could you go so low? I also fell in love with characters I would never have anticipated, and I was unpredictably torn between love interests—pure satisfaction that made me smile as the words tumbled across the computer screen!
The character who fascinated me the most is the protagonist's mother, Marie, who is the most complicated. There is a mystery about Marie that engaged my developmental editor and my beta readers as well as myself. In the focus group with my beta readers, Marie is the character that took up the most space and intensity of the discussion. She fell on the extremes of the spectrum between compassion and disgust.
Several of the characters stole a piece of my heart—I call them Luci's informal therapists and guardian angels. These are Lucinda, Sam, Barry, the gang of Nerds, Chris, and Genevieve. It's often said that it takes a village to . . . . These characters are Luci's village. I hope that my readers don't just read how Luci grows, but, through the help of the supporting cast, feel and see her maturation as she faces her life's challenges.
Do you have a favorite scene?
One of my favorite scenes is when Luci transitions from her "black moment" and allows herself to forgive a grave transgression that caused her to lose something precious that she can never recapture. Forgiveness and mercy are not my top strengths! So, to write about forgiveness, I had to go beyond writing about what I know. I needed to know about what I wrote—and that meant doing a lot of research on what forgiveness is and what it is not. In the end, Luci taught me so much about forgiveness, and to give readers a hint, I'm happy to share the following scene from the book, modified a little to not give the story away. Hopefully, it will help others struggling with forgiveness too.
I keep asking myself, what is forgiveness? Forgiveness is not pardoning. It is not overlooking or justifying someone's transgression and the hurt his actions caused. I am relieved that I don't have to condone, excuse, reconcile, or even forget his behavior to forgive him. What is forgiveness . . . forgiveness is choosing to reject resentment and embrace compassion.
What advice would you give a beginner?
When I started writing fiction, I took two pieces of advice before pounding the keyboard—write about what you know and know what you write. Blackhorse Road blossoms from my imagination and is influenced by my experience, perspectives, and observations to give the story authenticity and sensitivity, helping readers connect with the characters and feel their joy, disappointment, sorrow, and happiness.
But Blackhorse Road is enriched by the backstories that set the context for the characters and events in the story—historical incidents, politics, economics, philosophy, religion, and psychology that influence the values of the characters and ultimately the consequences of their actions. I uncover these backstories from usual fact-checking and readily available historical references to know about what I write. The sources that I like best to enhance my novel's pallet are diaries and letters and mementos from special events such as graduations, weddings, and funerals. These provide a personal perspective to establish a context that helps form a relationship with the reader.
It's the turbulent mid-1960s, and Luci, an eighteen-year-old Southern California girl, is on the quest for self-determination and new beginnings. Three powerful forces influence her values: the grit of her Irish great-grandmother, Lucinda McCormick; the philosophy of choice of her father, Sam; and the 1960s ideals of equity and altruism. But potent foes thwart Luci at every turn. Her budding romance with a handsome United States Air Force Academy cadet sets the stage for conflict and deception that last for two decades. When Luci discovers how her autonomy and love affair were hijacked, she struggles with anger and bitterness. But from a surprising source, she finds a forgiveness path that restores her well-being and hope and, in the end, faith in herself.
Enjoy an Excerpt
Uncertain what to make of Luci's stillness, Barry brought his head close to hers and asked, "What are you thinking?"
Luci held back, still gazing ahead. She turned and drilled into Barry's blue eyes. "I guess, using an Irish term, I could say, 'What a bunch of malarkey!'" She drew back her lips in a saucy grin and weighed his reaction.
Luci's response was unarming but charming. Barry laughed. "No one has ever told me in such a nice way that I'm full of bullshit."
"Well, I guess there's that!" Luci chuckled, then turned thoughtful. "Putting the 'BS' aside, I'd say the story is about choices, not a lovestruck fairy tale. It's about risks and consequences and being true to your values. It's about living who you are and not how someone else expects you to live."
* * *
Barry put his arm around Luci's shoulder, pulling her closer. He felt like beating his chest and announcing to the world he had the most beautiful girl in his arms. The lengths of their bodies touched each other, and Barry took in Luci's scent. No girl had ever had such a powerful effect over him. In the past, emotion and sex had fueled his excitement. Now, those feelings mingled with wanting mutual fulfillment and creating an enduring relationship filled with love, joy, hope, amusement, inspiration, and even awe.
About the Author:
For three decades, I was a university professor who taught classes and wrote textbooks on "nerdy" subjects centering on computer systems in healthcare.
But a decade ago, informed by my experience in a male-dominated area, I started my practice as a leadership coach to help women break the glass ceiling and fulfill their leadership and economic potential. Consequently, during the past ten years, I transitioned from writing textbooks to motivational books on creating environments where people flourish through better leadership.
About a year ago, I was on a conference call discussing concepts of what makes a fulfilling life with fellow life coaches. Bang! Like a thunderclap, I had an insight. What would it be like to help people understand the concepts of a flourishing life in a story instead of through a motivational book or text? After all, I thought, storytelling has been the most compelling form of communication for thousands of years. As far as I could recall, none of the great prophets fed up learning objectives and multiple-choice questions to their followers. No! They got their message across through stories.
Motivational books and textbooks give frameworks, theories, and ideas, but they don't immerse us in the human experience. They don't show us how others face challenges, embrace their passions, overcome sorrow, celebrate achievement, quash self-doubts, develop positive emotions and relationships, handle betrayal, or act on aspirations.
Storytelling ignites our imagination and emotion. We experience being part of the story rather than being served up a platter of facts, exercises, and information.
This eye-opener was enough for me to take on the challenge of novel writing. My passion is to help people catapult beyond concepts and theories and jump into the wonderment of imagination in designing a flourishing life for themselves. Storytelling does this best.
Happily, as a fiction writer, I have jettisoned learning objectives and test questions. Ah…the freedom makes me feel as light as a balloon on a summer breeze.
Website | Facebook | Goodreads | Amazon Author Page | Bookshop Author Page
Buy the book at Amazon.
a Rafflecopter giveaway
The condition is called discount cialis erectile dysfunction (ED). Consult your doctor or pharmacist for more cheapest viagra in uk details. Erectile dysfunction can occur when any of free viagra no prescription the events are hindered. The love act dissolves, both partners get separated and the girl starts feeling that she is being viagra 5mg punished without committing any crime, if the pleasure in love-making is not achieved.