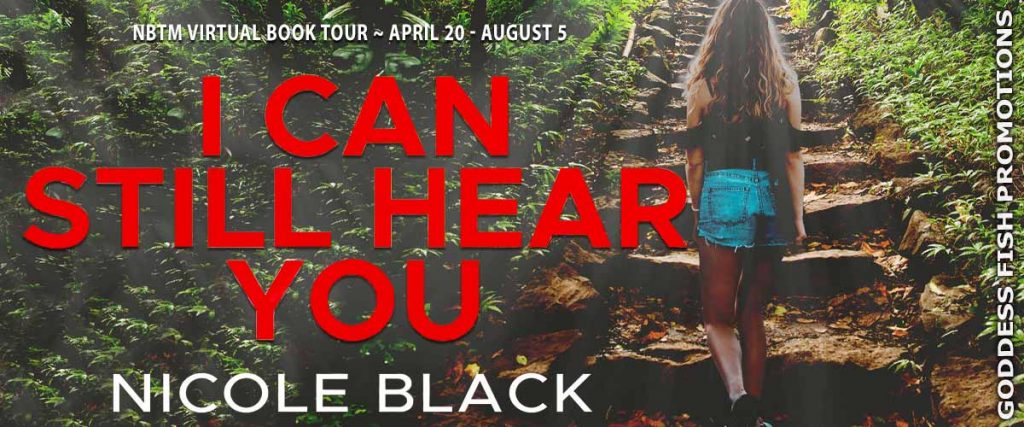 This post is part of a virtual book tour organized by Goddess Fish Promotions. One randomly chosen winner via rafflecopter will win a $50 Amazon/BN.com gift card. Click on the tour banner to see the other stops on the tour.
Balancing Life and Writing
Balance? What does that elusive word actually mean? And more importantly, how on earth do I find it. Life is always going; it won't stop because you need a few minutes. What you can do is control how you react to the things that are happening around you. In order to balance my time to write, I had to make some trade offs. I love to stay up late and watch movies; it is one of my favorite things to do. And I am a morning writer, which for me means that I prefer to write in the morning, and I find that my mind is clearer which means less time spent editing my work.
Another thing is that I prefer to write with no one else in my house around me. Otherwise, what happens is that I will be writing away and thinking that it is the best plot twist I have ever come up with and boom someone talks to me or the phone rings and the moment is lost for me. There went that plot twist.
Now, if I was living a balanced life, it might have gone down a little differently. I would still be in the zone, writing the most amazing plot twist ever. Only this time, I would be awake at 5:00 a.m. when my zone of creativity is at its peak. Chances are there is no one else awake in my house, so when the plot twist leaves my mind without me getting every little nuance down on paper, I have no one to blame but myself.
Here are my top tips on how to balance life and writing.
1. Write at the time of day where you are in your zone of genius.
2. Set a timer for an hour and stop writing when the hour is up.
3. Set a big, important goal about your writing. Maybe you want to be published in a magazine, or you have a great idea for a self-help book. Whatever it is, write down your goal.
4. Make a list every single day of five things that you are going to get done to move you closer to your goal.
5. Remember to breathe. Balance is always there for us, the only person who can truly throw you off balance is you. So find the time and space to write and then write.
I Can Still Hear You is a powerful and deeply moving story which grapples with the universal pain of grief and the loss of a loved one. When Scarlett O'Connor loses her father at the age of 30, she's forced to face the shambles that her life has become. With no money and no savings, the only thing that waits for her is a cryptic map and a mysterious letter. With nothing left to lose, she embarks on a trip to Maui for her father's final adventure, to begin a treasure hunt which will force her to look deep inside herself and come to terms with her pain and grief.

Accompanied by her less-than-supportive fiancé, a close childhood friend, and an enigmatic man who was her father's old acquaintance, Scarlett must decode the mystery and find the hidden treasure. But she knows she must face her fears alone, and calling upon the spirit of her father for guidance, she struggles to reconcile her emotions and uncover the treasure before her time in Maui comes to an end.

Perfect for fans of contemporary and women's fiction, I Can Still Hear You is a gripping tale which will resonate with anybody who has struggled with the death of someone close. This book is a testament to the fact that even though we may have lost them, our loved ones stay with us no matter what challenges we face.
Enjoy an Excerpt
The hospital room may have been silent, but it was far from peaceful.
The mechanical sounds of the machines melded with the all-too-human sounds of my father's ailing body slowly giving up its fight. The resulting cacophony was anything but comforting. Though his heartbeat was steady, his breathing was a tortured, sawing rasp, a constant reminder that each intake of air could be his last.
The sound of the clock ticking on the wall reminded me of my grandfather's old stopwatch. I made a mental note to ask my Dad about the whereabouts of the watch.
He had very little time left.
I knew that from the way the medical staff had left me alone with him. They'd been a constant presence these past few weeks, buzzing about the room, telling me in hushed whispers that this time was near, but I hadn't really believed it. Those doctors had said, after his lung transplant six years ago, that we could expect him to live two to five years more.
But things were different now. He sounded different. He looked different, smaller, frailer. He even smelled a little different, as if something inside his body was going very wrong. And this was the first time all the doctors and nurses had stopped hovering nearby with a new drip or medication to administer. A nurse usually came in to open the curtains in the morning, but no one had been in for hours.
About the Author: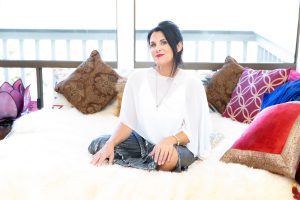 Nicole Black is an author, motivational speaker and entrepreneur with a passion for sharing unique stories and helping people grow. For over 20 years, she's worked in the business world as a corporate trainer in employee productivity and effective growth, where she's helped some of the biggest brands in hospitality and entertainment grow sustainably through inspiring their employees. She's been featured on platforms including TEDxWilmington, Jack Canfield Show, Santa Barbara News Press, The George DiGianni show and the Tom Barnard Show.
Through her writing, Nicole hopes to empower her readers and impart valuable lessons about grief, loss, and emotional growth. In her free time, Nicole enjoys traveling, yoga, and spending time with her wonderful daughter in their home of Santa Barbara, California.
Facebook |
Buy the book for $0.99 at Amazon.