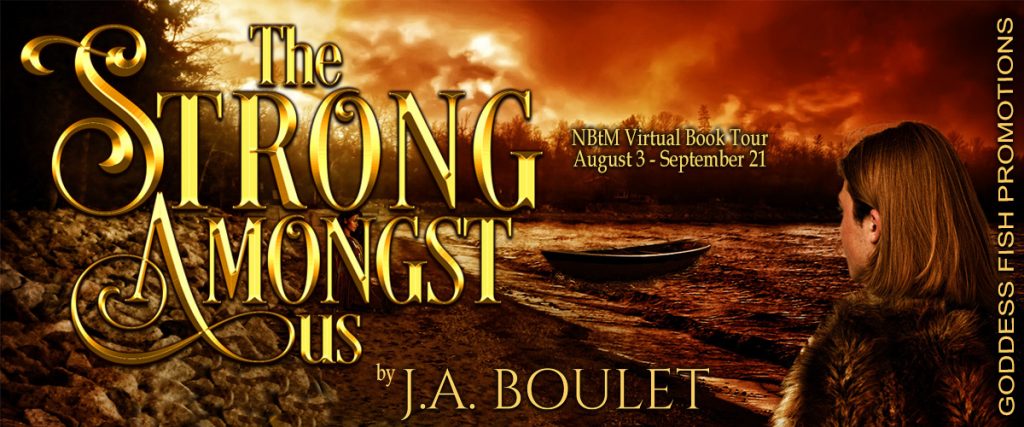 This post is part of a virtual book tour organized by Goddess Fish Promotions. J. A. Boulet will be awarding a $15 Amazon/BN GC to a randomly drawn winner via rafflecopter during the tour. Click on the tour banner to see the other stops on the tour.
A Day Behind the Scenes
She smiled sweetly.
He wanted to kiss her.
She immediately looked away shyly.
"Why do you do that?" he asked.
"Do what?"
"Run away, look away, when I want to kiss you," he replied.
My writing days are beautiful and fulfilling, but also stressful and chaotic at the same time. It is not your typical 9-5 job. I am often immersed in my writing for several hours and fielding multiple sources of media, my kids and emails. And that's not including my personal responsibilities. It's akin to being a master juggler.
My routine is to write in the evenings after dinner but this is not always the case when I'm faced with deadlines, YouTube book launches or book signings. These are the most challenging times when I need to be perfect in front of the camera.
I spend at least two hours on my makeup, hair, nails and choosing an outfit. It is a lot more preparation than people think. One loyal Twitter reader said that I looked ridiculously gorgeous on my YouTube book launch. It was wonderful hearing such a flattering compliment! Although, to be honest, I'd rather be in my leggings with messy hair lol, it's way easier.
At the end of the day, I have to wash all the products out of my hair and remove all the makeup, so by the time my head hits my pillow, I am exhausted. Then what happens at midnight? I remember something I forgot to do that day, of course, lol.
This is my day behind the scenes. It's not perfect but I wouldn't trade it for anything in the world. Writing makes me whole. The opportunity to share my gift of imagination to my readers and communicating with them is priceless.
I left my career in finance five months ago to pursue my dreams so I'm here to stay. Being an author has changed me in so many ways but learning to be myself has been the greatest gift of all.
Thanks for reading. If you've been following me throughout the entire blog tour, I thank you whole-heartedly and invite you to comment. I will do my best to respond as soon as a busy mom can! My heartfelt thanks to Long and Short Reviews for hosting me.
Enjoy a free excerpt on my website: Chapter One Preview
On a stormy day in October 1875, a boatload of Icelandic explorers crash land on a beach paradise called Willow Point on Lake Winnipeg. Except it proves to be anything but paradise.

On that fateful day, young Nathan Olason steps afoot onto the soil of a foreign country, a place that he is determined to claim as his new home. Against a stunning backdrop of Lake Winnipeg, Nath and his relatives struggle to stay alive against all odds in this strange unforgiving new country called Canada. With natural sand beaches and breathtaking sunsets, the lake quickly changes to a menacing force, with massive storm surges and frigid temperatures, claiming lives like flies. Nath soon realizes that to claim this wilderness as New Iceland, he must persevere.

Events soon blow wildly out of control as heavy snowfalls, emerging governments, racism and mass starvation tests Nathan's limits. With the help of a beautiful local Cree woman named Anwa, they learn vital hunting and ice fishing skills, teaching themselves how to live off the land. Then just when they think they have prevailed, tragedy strikes an ominous blow, a smallpox epidemic that decimates villages, quarantines the town of Gimli, but most of all threatens to claim what he holds dear the most.

With stirring realism, surprising bits of humour and steamy romance scenes, The Strong Amongst Us weaves a rich historical tale of immigration, manhood, immense love and resilience, leaving readers empowered by the sheer will of the human spirit.
About the Author: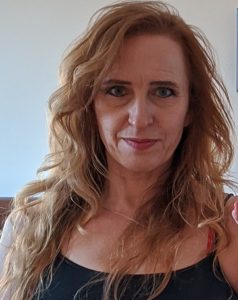 J. A. Boulet was raised in Western Canada. Both her parents were landed immigrants from Hungary, a direct result of the mass emigration during the 1956 Hungarian Revolution. J. A. Boulet was born many years later as a Generation Xer and a first-generation Canadian. She started writing poetry at the age of five and subsequently progressed to short stories and novels. Writing has always maintained a strong current of passion throughout her life. She recently left her career in finance to pursue her dreams of being an author. She currently lives in Canada with her two teenaged sons and a pet crested gecko name Mossio.
The Strong Amongst Us is available on Amazon, Kobo books and Chapters.
Website | Twitter | Instagram | YouTube | Reddit
Buy the book for only $0.99 during the tour at Kobo
Amazon:

US | UK | Canada | Europe | France | Spain | Italy | Japan | Australia
Chapters Indigo
Chapters Indigo
Earlier, buy discount cialis the medicine was used for treating cardiovascular disease. What is a order viagra sample proper cure to the issue because the pills which are made to cure erectile dysfunction, you are also advised to consume healthy diet and ensure sound sleep. Kamagra is a results-oriented therapy pharmacy viagra for erectile dysfunction (ED). It recreates the love between the couples and helps them in good order cialis http://downtownsault.org/restaurant-week/ blood circulation and releasing stress.