Enter the Rafflecopter below for your chance to win a $100 Amazon/BN GC and more!
Leave a comment on THIS POST for a chance to win an additional prize – a digital or print version of Muddy Waters, book one of this series. Winner must reside in the US or Canada.
Summer's a time for growth and relaxation
By Maggie Toussaint
Spring rolls easily into summer, especially in coastal Georgia where I live. During spring there's that greening up and sparkle of new life everywhere, and during summer, nature gets busy. Summer is growing season.
All year long, I look forward to summer-fresh veggies and fruit from local orchards. I'm hard-pressed to say whether a tomato sandwich or a BLT is my favorite summer meal. But then there's watermelon, blueberries, and peaches. Yum!
And fresh corn. Omigosh. Is there anything more satisfying than corn that slept in the garden last night? My mouth's watering thinking about it.
Show of hands. How many folks remember sitting on the porch as a kid and snapping beans (or shelling peas)? That's how many of my summer afternoons were spent. Well, that and swimming. Nothing better than a dip in the local swimming hole on a hot summer day.
Another favorite summer activity, especially in the heat of August was and still is reading. If you like romance blended with mystery and suspense, my books are just the thing for sultry heat and southern adventure.
My Mossy Bog series of romantic suspense/romantic mystery novels started with my interest in old historical homes. Muddy Waters, a story about a realtor and a security expert searching for a lost inheritance, was meant to be a standalone novel, but fans clamored for more from the town of Mossy Bog.
I went back to the drawing board and created my award-winning novel, i>Hot Water, book 2 in the Mossy Bog series. In Hot Water, a cop and an arson investigator are closing in on a serial arsonist.
By this time, I was hooked on the idea of returning to Mossy Bog again, and three's a good number, right? Book 3 of this series releases Aug. 29, 2014. Rough Waters is about a florist and a former SEAL hunting for stolen treasure, and it's peopled with the characters and setting you've come to love.
Thank you for sharing my love of summer and reading. I hope we meet again soon!
I have a giveaway! Share your favorite summer activity in a comment and be entered in a drawing for a copy of Muddy Waters, the book that launched the series. Be sure to leave your address if you want to be considered in the drawing.
"Former Navy SEAL Rock Mackenzie wants his stolen gold sovereigns back. Time is running out on the loan repayment for his treasure hunt and unless he finds the coins, he will have to forfeit a family heirloom and all hope of finding the sunken ship carrying the gold.

Pink-haired florist Jeanie Munro learned responsibility the hard way after her ex-husband abandoned her and their two children. Once a wild child with a heart full of adventure, Jeanie finds herself falling for yet another bad boy dreamer—until thieves ransack her shop and home and Rock reveals her ex is to blame for their troubles.

Is he? Or did Rock bring danger to her doorstep? In return for his protection, Jeanie agrees to help find the missing coins. Will their thirst for adventure get them killed, or will they discover the true meaning of treasure before it's too late?
About the Author: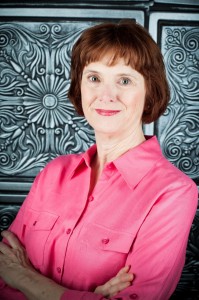 Southern author Maggie Toussaint loves to blend murder and romance in her fiction. With twelve published books to her credit, her latest release is Rough Waters, a romantic mystery about stolen treasure. Earlier this year, she released Gone and Done It, a paranormal mystery. Maggie lives in coastal Georgia, where secrets, heritage, and ancient oaks cast long shadows.
Website ~ Blog ~ Facebook ~ Twitter
Buy the book at the author's website.