Adrienne Giordano is visiting with us as part of THE DEFENDER blog tour taking place May 30, 2014 – June 6, 2014. As part of the tour-wide giveaway, one lucky person will win a signed print copy of The Prosecutor, a $25.00 Amazon gift card, a bullet charm bracelet and set of bullet earrings. The giveaway will run from May 30, 2014 – June 11, 2014.
A TOUGH-AS-NAILS FBI SPECIAL AGENT AND A STUNNING BLONDE ATTORNEY WITH SOMETHING TO PROVE JOIN FORCES IN THE DEFENDER.

By all accounts Penny Hennings was the sort of woman FBI special agent Russell Voight went for. Smart, sexy and with just enough sass to keep him honest. Then she went sticking her nose in undercover FBI business. He knew her legal reputation would skyrocket if she won this case. But every move she makes undoes all the work Russell's put into taking down the city's biggest crooks. And the criminals they're after will do anything to avoid the witness stand—including kill. So it's time to pool their resources and collaborate. Even if working together every day takes them late into the night…and into the line of fire.
About the Author: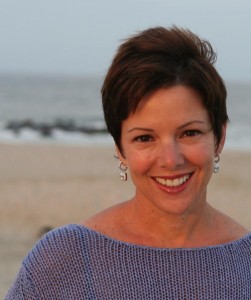 USA Today bestselling author Adrienne Giordano writes romantic suspense and mystery.  She is a Jersey girl at heart, but now lives in the Midwest with her workaholic husband, sports obsessed son and Buddy the Wheaten Terrorist (Terrier). She is a co-founder of Romance University blog and Lady Jane's Salon-Naperville, a reading series dedicated to romantic fiction.
Connect with Adrienne: Website / Newsletter / Facebook / Twitter / Goodreads / Street Team
nbsp;
a Rafflecopter giveaway
Check out the other stops on the tour:
May 30, 2014
June 1, 2014
June 2, 2014
June 3, 2014
June 4, 2014
June 5, 2014
June 6, 2014