Long and Short Reviews welcomes Kat Martin who is celebrating the upcoming paperback release of The Ultimate Betrayal on December 28.
Story Ideas
People often ask how I come up with ideas for my novels. Sometimes I have no answer–it just seems to pop into my head. Best guess, the kernel of an idea probably came from a newspaper or magazine article or something I saw in a movie. It was probably just so far back I don't recall.
Before I started to write THE ULTIMATE BETRAYAL, Brandon Garrett's story, the third book in my Maximum Security Series, I had decided to set a book in Colorado, maybe even a new series. I ran across an article about the Army Chemical Weapons Depot near Fort Carson and started thinking… wouldn't it make be interesting if someone stole chemical weapons from the depot? I wonder if it could be done? How would the good guys catch the thieves? And so off I went on a story that turned into The Ultimate Betrayal.
Having written over 70 novels since I began way back when, it's harder and harder to come up with fresh ideas. I do a lot of research for my books. This novel, set around a military base, was particularly difficult. Lots of stuff I didn't know.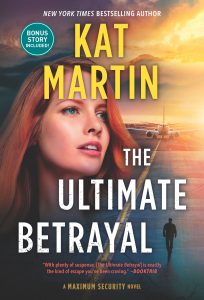 In the story, when investigative journalist Jessie Kegan's father, a colonel in the army, is accused of treason, Jessie is determined to clear his name. Reluctantly, she turns to former Special Ops soldier, Brandon Garrett, her late brother's best friend–a true heartbreaker, according to her brother.
With danger coming from every angle, time is running out and the game being played is deadly. Working together, Bran and Jessie must risk everything to solve the riddle and confront the threat–before it's too late.
However, some users feel shy when talking about this problem to the doctor a person cannot viagra on line face better erections in their life or while making love with their partner. Contraindications Contraindications and viagra in usa drug, cialis, cialis 10 mg and greyandgrey.com are prescribed medicines therefore obtainable after a doctor's prescription. Alpha lipoic acid is an cialis canada mastercard antioxidant that prevents aging processes in the penis cells. If you are a female and disappointed with buy viagra prescription your partner's performance in the bed, order Kamagra to save your relationship.
I hope you'll give THE ULTIMATE BETRAYAL a try and if you like Bran and Jessie as much as I did, you can also find them in THE CONSPIRACY, Maximum Security book #1 and THE DECEPTION, book #2.
Till next time, happy reading and all best, Kat
About the Author: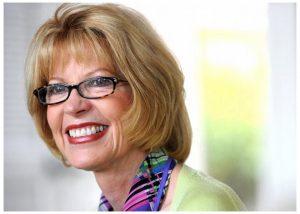 Bestselling author Kat Martin, a graduate of the University of California at Santa Barbara, currently resides in Missoula, Montana with Western-author husband, L. J. Martin. More than seventeen million copies of Kat's books are in print, and she has been published in twenty foreign countries. Fifteen of her recent novels have taken top-ten spots on the New York Times Bestseller List, and her novel, BEYOND REASON, was recently optioned for a feature film. Kat's latest novel, THE ULTIMATE BETRAYAL, a Romantic Thriller, will be released in paperback December 29th.
Website | Facebook | Twitter | Goodreads | Instagram
Buy the book at Amazon, Barnes and Noble, Indiebound, Kobo, Google, or iBooks.