Long and Short Reviews welcomes Kat Martin who is celebrating the recent release of The Last Goodnight.
Story Ideas
I've always loved a good plot. People ask me how I come up with ideas for my novels, but much of the time, I really don't know.
Sometimes the kernel of an idea grows out of a newspaper article or something I see on Facebook or just some old movie. In THE LAST GOODNIGHT, I knew I wanted to write a novel set on a cattle ranch. I love writing Westerns, both historical and modern day.
I was raised in a rodeo family. My grandmother was a wild west rodeo cowgirl back in 1916. My dad was a team roper, my uncle a bullfighter. I've spent a lot of time around horses and cattle and always feel at home in that setting.
Since I write Romantic Thrillers, I wanted to incorporate ranching into the plot.
THE LAST GOODNIGHT is a cold-case murder mystery, something I hadn't really written before. In the novel, when Kade Logan said goodbye to his wife eight years earlier, he never thought it would be the last time he saw her alive. Then her car is found in a nearby lake and Kade is determined not to fail his dead wife again–this time he won't rest until he finds her killer.
Eleanor Bowman, a private investigator, joins him in the search. Having been raised on a ranch in Wyoming, Ellie is able to fit in undercover on the ranch.
And of course the chemistry between the two is hot from day one.
The plot challenged me, and the Colorado ranch setting provided an intriguing background. I hope you'll watch for THE LAST GOODNIGHT and that you enjoy it.
Next up for me is THE LAST MILE, the second Logan brother, Gage, a world renown explorer, the man Abigail Holland hires to find her grandfather's missing treasure. It's a high-action adventure I hope you will watch for.
Till next time, happy reading and all best, Kat
When Kade Logan said goodbye to his estranged wife eight years ago, he never thought it would be the last time he saw her alive. Now her car has been hauled out of a nearby lake and Kade is determined to track down the man who murdered her. Enter Eleanor Bowman, a talented private investigator who's about to stir up a hornet's nest on his Colorado ranch.

With old scandals still buzzing about his late wife's many affairs and new violence erupting, Kade is faced with the discovery of another beautiful woman's body. Are the two killings linked? Who is the man who seduced, then murdered both women? Ellie believes they are dangerously close to the truth.

From corporate Denver highrises to posh Vail mansions, Kade and Ellie sense the killer is closing in again and this time Ellie is the target. Kade must risk everything to save the woman he's coming to love—before she becomes the next victim . . .
Enjoy an Excerpt
Kade Logan stood on the bank watching the sheriff and his deputies haul the mud-covered vehicle out of the lake. The crane groaned as the automobile tilted upward, the rear end lifting into the air, the front wheels dragging across the spongy earth. Brackish lake water poured out through the open windows.
For eight long years Kade had been haunted by the mystery of what had happened to the dark green Subaru that belonged to his dead wife. Her body had been found in a shallow depression in the hills at the base of the mountains outside Denver, but until now, eight years later, her car had never been found.
And her killer had never been caught.
"You okay?" Sam Bridger, Kade's best friend, stood beside him, a tall blond man Kade had known for years.
"She's been dead eight years, Sam. So yeah, I'm okay." But the rage he felt had never lessened. It should have. At the time of her death, their marriage was already on the rocks. The second time Kade had caught Heather cheating, he had filed for divorce.
"Maybe they'll find something in the car that'll give them a reason to reopen the case," Sam said.
"Maybe." Kade hoped so. He wanted Heather's killer found and punished. No matter how things had turned out between them, he owed her that much.
He glanced back at the car. The last time he had seen the dark green SUV was the night Heather had left him. That night, she had packed her things, taken the car, and driven away without a backward glance. Kade had never seen her again.
Since then, he had been tormented by guilt, had lived each day with a terrible sense of failure that he had never found the man responsible for her death.
Never made the bastard pay.
"I've seen enough," Kade said. "I'm heading back to the ranch."
"That's it?" Sam asked, a blond eyebrow edging up.
Kade thought of Heather and felt the old rage burn through him. "Not by a long shot," he said.
Eleanor Bowman sat at her oak desk near the front door of the office, a two-story brick structure on Acoma Street in Denver.
Photos of local wildlife hung on the walls, elk, deer, a big black bear, along with autographed photos of celebrities the company had done business with over the years. The faces of Tom Selleck, Clint Eastwood, Denzel Washington, and Kevin Costner looked down from sturdy oak frames.
Though most of the guys who worked at Nighthawk Security held P.I. licenses, Ellie and a woman named Skye Delaney were the only two female private investigators. Since Ellie had just finished a case, she was looking for something to do, hopefully something interesting, but work was work. She didn't want her savings account to dwindle.
She looked up as the glass door at the front of the office swung open and a tall, broad-shouldered man wearing a dark brown Stetson walked in. People thought of Denver as a western town, but it had been years since Ellie had seen a guy in a cowboy hat who looked like it belonged on him.
In crisp dark blue jeans that fit snuggly over a pair of narrow hips, brown lizard-skin boots, and a white shirt with pearl snaps on the front, the man removed his Stetson, revealing neatly trimmed, golden brown hair, and strode toward the desk closest to the door, which happened to be hers.
"My name's Kade Logan." He had a lean, muscular build, and the long, powerful legs of a bulldogger. His deep, masculine voice fit him as perfectly as his hat, and his hard, handsome face could rival any of the celebrities hanging on the office walls. "I have an appointment with Conner Delaney."
"Yes, Conn mentioned he was expecting you." Her boss, the dark-haired, handsome man who owned and ran the company. Ellie wondered if Kade Logan could possibly be the client Conn had in mind for her.
She smiled up at Logan. "His office is down the hall. Go ahead and go on in." A little under five-foot-four, she was at least ten inches shorter.
Logan gave her a cursory nod, then strode off and disappeared inside Conn's office. She wondered what kind of help he needed.
Ten minutes later, she found out.
"Kade meet Eleanor Bowman."
His eyes narrowed, tiny sun lines forming in the corners. "You're Eleanor Bowman?"
"I'm Ellie." She smiled and stuck out a hand. "Pleasure meeting you."
His jaw tightened an instant before he reached out and accepted her handshake.
He turned back to Conn. "Eleanor. With a name like that, I thought she'd be an older woman, someone with more experience. Either way, this is a bad idea."
"What idea is that?" Ellie asked.
"Eight years ago, Kade's wife was murdered," Conn explained. "Her body was discovered in the mountains outside Denver, but the killer was never found. Two weeks ago, the car Heather was driving the night she disappeared was discovered in a lake near Coffee Springs. It's possible the killer abducted her, dumped the car in the lake, then drove her somewhere else and murdered her."
"And that's the reason you want to hire me? To find out who murdered your wife?"
Logan's gaze swung to hers. "First off, I don't want to hire you. Conn thought it would be a good idea. He said your specialty is working undercover, but the last thing I need on my ranch is a female playing detective."
Irritation bubbled up and her spine went straighter. "Did Conn tell you I was born in Wyoming? I was raised on the Grass Valley Ranch near Jackson Hole. Did he tell you I can ride just about anything you have in your remuda? And the weather doesn't bother me. I know ranching, Mr. Logan. I can fit seamlessly into your operation. I can do whatever it takes to make people accept me and gather the information you need."
Silence fell.
Conn Delaney's lips twitched. "I think you can see why I thought Ellie was the right person for the job."
A muscle worked in Logan's square jaw. He raked a hand through his hair, mussed a little from the hat.
"I need some time to think about it."
"Are you sure?" Ellie asked. "Because you've already had eight years to think about it."
Kade's golden eyes narrowed, seemed to burn into her green ones. "You really think you can do it?"
"If you want me to succeed, I'll need straight answers to any questions I ask. If you're willing to do that and if the information is out there, I'll find out who it was."
For the first time she caught a glimmer of respect in Logan's eyes. "When can you start?"
"I can be there tomorrow, if we can figure out the best place for me to fit in. That way I'll know what I need to bring."
Logan's hard mouth edged up. "You mean besides your pistol?"
"You better make that plural." Ellie flashed him a phony smile. "Remember, Mr. Logan, I'm from Wyoming."
About the Author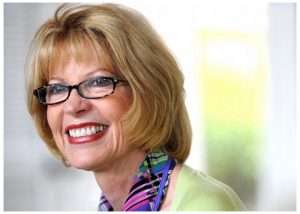 New York Times bestselling author Kat Martin, a graduate of the University of California at Santa Barbara, currently resides in Missoula, Montana with Western-author husband, L. J. Martin. More than seventeen million copies of Kat's books are in print, and she has been published in twenty foreign countries. Fifteen of her recent novels have taken top-ten spots on the New York Times Bestseller List, and her novel, BEYOND REASON, was recently optioned for a feature film. Kat's new novel, THE LAST GOODNIGHT, a Romantic Thriller, will be released in hardcover on October 26th and is the start of her new Blood Ties series.
THE LAST GOODNIGHT

Kat Martin Bio
New York Times bestselling author Kat Martin is a graduate of the University of California at Santa Barbara where she majored in Anthropology and also studied History. Currently residing in Missoula, Montana with her Western-author husband, L. J. Martin, Kat has written sixty-five Historical and Contemporary Romantic Suspense novels. More than sixteen million copies of her books are in print and she has been published in twenty foreign countries. Kat is currently at work on her next Romantic Suspense.

Facebook | Twitter | Goodreads | Instagram | Website

Buy the book at Amazon, Barnes and Noble, IndieBound, Kobo, Google, or iBooks.