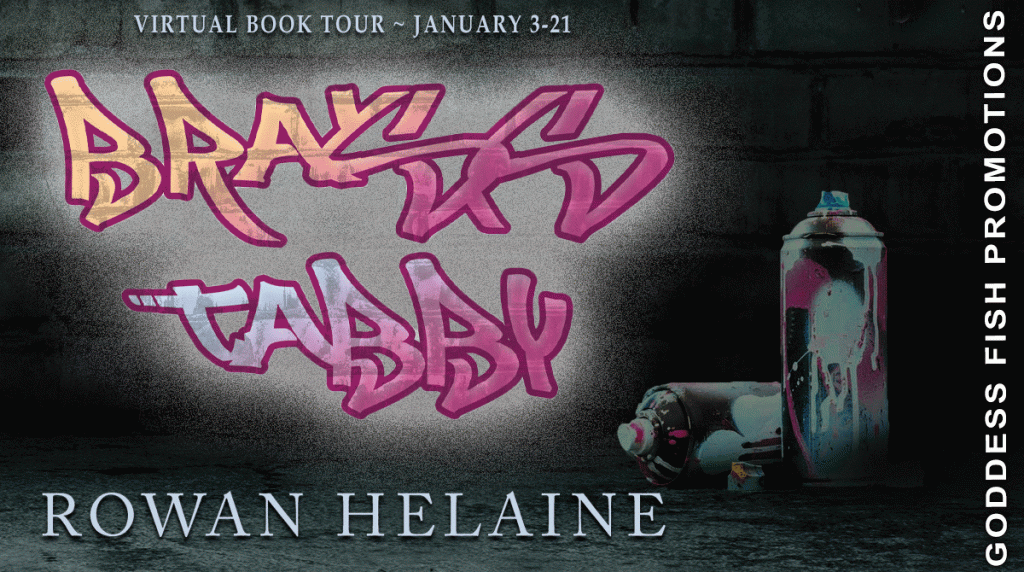 This post is part of a virtual book tour organized by Goddess Fish Promotions. Rowan Helaine will be awarding a $15 Amazon or Barnes and Noble GC to a randomly drawn winner via rafflecopter during the tour. Click on the tour banner to see the other stops on the tour.
Lessons learned from my heroine: AGENCY
I'm sick of the damsel in distress trope. There. I said it. Sure, we all dream of a partner coming along, someone who understands us and wants to help shoulder our burdens. However, and I'm fully willing to accept that I may be in the minority on this one, the idea of a person sweeping into my life and making all my decisions for me is not sexy. Ariel may have been willing to give up her voice to get the man, but I wanted to read about a girl who wasn't afraid to throw an elbow, not least of all because that was the girl I so desperately wanted to be.
We have all been fed a steady diet of sugar and spice and everything nice for our entire lives, and while kindness does indeed count, all that conditioning tends to backfire at the most inopportune moments. We fall back on the uncomfortable but polite smile when we're catcalled. We grin and bear it when a coworker says something inappropriate. We go along with all manner of things out of some misplaced pressure to be "nice," and I, for one, am sick of being so damn nice all the time.
Enter Enola Fothergill, the girl who exists in a state of pure, unadulterated Zero Fucks Given. She's unimpressed by Grant's material wealth and makes it clear that if he puts a toe over the line, she's perfectly willing to walk away. She's been mistreated in the past, and those experiences have led her to demand respect from the people around her, because she is determined to never be a victim again. Who doesn't dream of taking all their negative experiences and, rather than letting them become stones around our necks, channeling those feelings into growth, becoming the best versions of ourselves, with all the wit and confidence of a woman who has seen enough darkness to truly appreciate the light?
My favorite thing about Enola is that she knows who she is and refuses to lessen herself to be more palatable to the insecure people of the world. Writing this character was a way of manifesting those same traits in myself, and shockingly, it worked. I am stronger for having known her, and I can only hope that the people who pick up this book can experience that same sense of empowerment.
It's loathe at first felony for the man with no future and the girl with no past.

Left blind and gruesomely scarred following a horrific accident, former golden boy Grant Harcourt isn't looking for new friends when a snarky ball of hellfire dives into the back of his chartered car. Scrappy street artist Enola Fothergill is just trying to survive, and she definitely doesn't need the attention that association with the Harcourt clan could bring. A bungled carjacking sparks a slow-burning passion, but when Nola's murky former life catches up with her, they'll both have to decide how far they're willing to go for love.
Enjoy an Excerpt
The First Meeting
The door swung open unexpectedly, and a body plummeted headlong into the back seat atop him. A winded feminine voice barked an order into the empty front seat. "Drive! Drive! Fucking drive!"
How surprising this world could be, Grant ruminated, a slow smile curving over his lips. He turned an ear to the parking lot outside, listening for footsteps. He'd sent his chauffeur into the store for a bottle of rye, but the man still hadn't returned. He sat patiently for a moment, waiting for the girl in his lap to realize that there was no one to step on the gas. Tapping her shoulder, he smiled helpfully. "The driver's inside. Also, this isn't an UberPool."
"Oh." The girl behind the expressionless white Halloween mask sat up and groaned impatiently.
"For fuck's sake…"
He heard the hinges on the seat in front creak as she threw one leg over the barrier. He realized, with some amusement, that she intended to steal the car with him inside. As if on cue, the driver's side door opened and Grant reached up, grabbing the waist of her pants and yanking her back as the chauffeur slid into his seat. A seasoned professional, the man seemed barely fazed by the addition of a strange masked character sprawled across his fare's knees. He simply passed the bottle back to Grant and waited for direction.
About the Author: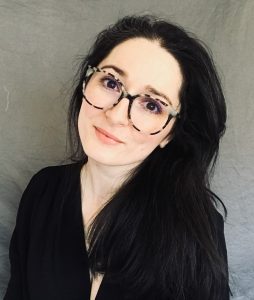 Born and raised in New England, Rowan is currently leading a semi-nomadic existence in the company of her aggressively affectionate hound dog Filburt and a hardy Finnish sourdough starter. She enjoys solo travel, rescue animals, men, and carbs.
Website | Facebook | Twitter | Instagram
Buy the book at
Amazon
.