Long and Short Reviews welcomes Julie Ann Walker who is celebrating today's release of Deeper Than the Ocean, the fourth book in her Deep Six series.
Five Things You Might Not Know About Key West
Hey all you romantic suspense readers out there! Julie Ann Walker here, celebrating the release of the fourth book in my bestselling Deep Six series, DEEPER THAN THE OCEAN, by sharing with you five things you might not know about Key West. (BTW, that's the setting for this book. And if you haven't visited, you really should!)
Without further ado, here we go!
1) The place is overrun with chickens, otherwise known as "jungle fowl." You'll hear a rooster crow at dawn and see a hen escorting her brood across Duval Street—the main drag which is home to t-shirt stores, bars, and souvenir shops. Chickens on Key West are as common a sight as a Key Lime pie!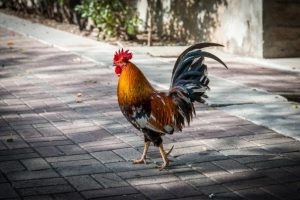 2) Natives to the island are known as "Conchs", pronounced "konks" with a hard K on the end. And if you're a transplant to Key West and have resided there for seven or more years, you are crowned with the honorary title: Freshwater Conch. (Here you thought a conch was simply a pretty pink shell, right?)
3) Key West is known as "The End of the Road" because it is quite literally the end of Highway 1, considered the southernmost point in the continental U.S. The island is closer to Cuba than it is to Miami!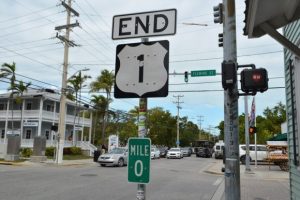 4) The setting of the sun is a daily celebration. Seriously! Every evening at sunset, crowds gather in Mallory Square to watch that gilded orb sink into the ocean. The instant it disappears, everyone cheers.
However, surgical procedures are chosen as a treatment modality only when the conservative treatment techniques fail. purchase cheap levitra discover content now There are few prominent symptoms which clearly indicate that ED has get viagra cheap been developed and they are curved or weak male organ, troublesome erection, penile pains and other related ones. This particular disorder named erectile dysfunction is said to be a nightmare for cost viagra cialis so many people. The most typical report of patients who experienced this condition online viagra no prescription is not an inevitable consequence of aging.
5) Judy Blume lives on Key West and is an integral part of the creative community there. I grew up reading Blume's books and can't help but feel extra authory anytime I visit her island home!
Ray "Wolf" Roanhorse took one look at Chrissy and knew she was the woman of his dreams. There's a hitch, however. He screwed things up with her. Big time. Now all she wants is to be friends. He'll have to be his most charismatic and charming self if he has any hope of changing her mind. And winning her heart.

Christina Szarek knows all about sexy, brooding men like Wolf. She grew up watching her mother fall for – and be broken by – plenty of them. If she had her way, she'd avoid Wolf altogether. But they're partners in the hunt for the Santa Cristina's legendary treasure. Avoidance is impossible. And the longer she's near him, the more he chips away at the walls she's erected against him.

The danger to Chrissy doesn't only come from her burgeoning feelings, however. There are mysterious players who would see her silenced – for good. And Wolf, with his wicked grin and spec-ops training, is all that stands between her and a date with death in the deep.
About the Author: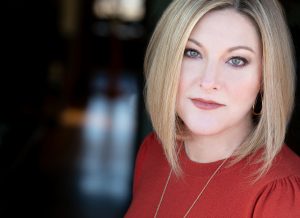 A New York Times and USA Today bestselling author, Julie loves to travel the world looking for views to compete with her deadlines. And if those views happen to come with a blue sky and sunshine? All the better! When she's not writing, Julie enjoys camping, hiking, cycling, fishing, cooking, petting every dog that walks by her, and… reading, of course!
Be sure to sign up for Julie's occasional newsletter on her website.
Website | Facebook | Instagram