This post is part of Long and Short Reviews' Winter Blogfest. Leave a comment for a chance to win a necklace designed and created by the author (US Only).
Holiday Music and Writing by Megan Slayer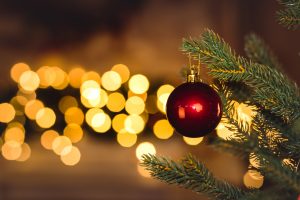 I like to have noise when I write. I can't be in a quiet room and make the characters talk. It just doesn't happen. It doesn't. So I need music. But this is the holiday season and of course there should be holiday music playing. Okay, maybe not everyone would have Christmas music playing, but I do.
The thing is, I'm particular about my tunes. I like to listen to my XM channels and prefer the instrumental ones, the oldies songs and of all things, the rocking Christmas channel. I wouldn't have thought some bands could really do Christmas songs well, but I've been happily shocked.
For example, I think of Judas Priest and I think rocking tunes and leather. But Rob Halford, the lead singer, has an album of Christmas music that has tinges of the band's sound while staying fairly true to the hymns. I know. I wouldn't have believed it if I hadn't heard it.
I can't listen to Santa Claus is Coming to Town without at least having the Bruce Springsteen version playing at least once. I love that version. It really puts me in the mood for the season. Plus, Springsteen isn't too hard on the eyes, either.
I love the Gary Allan version of Please Come Home for Christmas. It's, in my opinion, better than the Eagles version, and I like that one, too.
I have a soft spot for hymns played without the words. Orchestral stuff gets to me. I like Canon in D quite a lot. It's pretty and haunting.
That's just a sampling of my playlist. There's a lot more. What about you? What do you like to listen to at this time of year? Are you pro-holiday music? Against it? Or are you the type who plays it all year long? I'd love to know.
Rachael isn't good at magic, and she's not versed in life, but this witch wants to lay her hands on the sexy vampire who's come to her in her dreams. She wants just one thing for Christmas wish — her vampire.

Gavin wants the witch in his dreams, but he doesn't believe he's worthy of her. Part of him wants to devour her magic and save himself, but what if being saved doesn't involve dying?

Anything is possible with a little Christmas magic.

Buy Link: https://books2read.com/u/4joVMj
Author Bio:
Megan Slayer, aka Wendi Zwaduk, is a multi-published, award-winning author of more than one-hundred short stories and novels. She's been writing since 2008 and published since 2009. Her stories range from the contemporary and paranormal to LGBTQ and white hot themes. No matter what the length, her works are always hot, but with a lot of heart. She enjoys giving her characters a second chance at love, no matter what the form. She's been nominated at the LRC for Best Author, Best Contemporary, Best Ménage, Best BDSM and Best Anthology. Her books have made it to the bestseller lists on Amazon.com.
When she's not writing, Megan spends time with her husband and son as well as three dogs and three cats. She enjoys art, music and racing, but football is her sport of choice. She's an active member of the Friends of the Keystone-LaGrange Public library. Find out more about Megan and Wendi at: http://wendizwaduk.com/indexMegan.htm Sign up for the newsletter here: http://ymlp.com/xgjmjumygmgj
Links:
Website, Blog, Fan Page, Amazon Author Page, Bookbub, Instagram, Goodreads, and Twitter