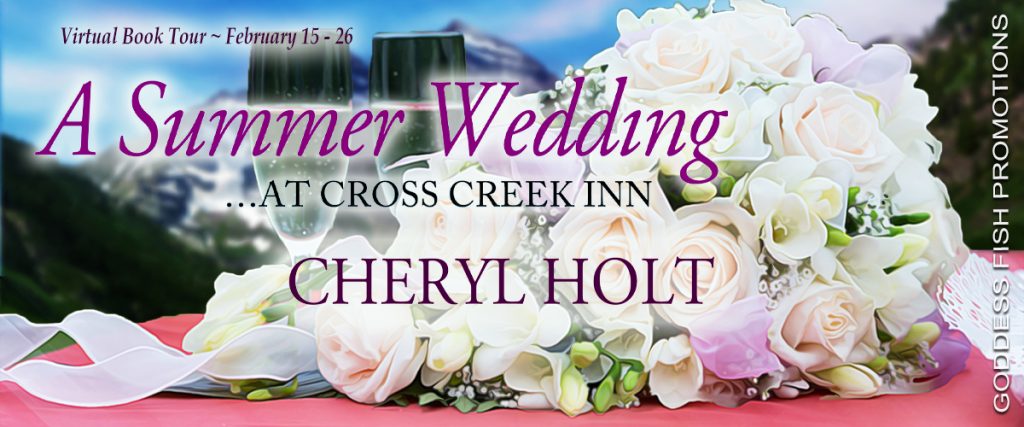 This post is part of a virtual book tour organized by Goddess Fish Promotions. Cheryl Holt will be awarding an autographed print copy of the book (US ONLY) to 10 randomly drawn winners via rafflecopter during the tour. Click on the tour banner to see the other stops on the tour.
If I'd never heard of me, would I read my book?
I've written over sixty novels now, so I think I've finally got novel "writing" figured out. I was actually at maybe Novel #15 or so before I actually felt I knew what I was doing when I started writing the first page of the rough draft. It's a complex artform that eluded me for a long time.
I'm a very slow learner, so it took me forever to get competent at it. I wrote constantly for four years before I got my writing into a condition where I could actually sell a manuscript to a publisher. I had wanted to be a suspense writer, but that market has always been so competitive, and for a very long time, I wasn't very good and I couldn't sell any of my pathetic attempts. After several fruitless tries, I switched to writing historical romances.
I wasn't much of a romance reader, but it's such a massive market. So I thought I'd write a couple of romances, sell them quickly and easily, make a name for myself, then I'd go back to writing "real" books once I got famous. Life has a funny way of whacking us alongside the head though.
For some bizarre reason, the universe has given me an incredible knack for writing some of the world's greatest love stories. Who knew? All these years later, I'm still stunned by this turn of events! So I was originally published in historical romance, and I've mostly stayed there since then.
I write dramatic, fun stories filled with drama, heartache, betrayal, and everlasting love. I'm renowned as the "International Queen of Villains" too, so I always have the best (or the worst) villains—depending on your point of view. My plots are very involved, with complex issues and gripping action scenes. But mostly, I'm hailed for my snappy dialogue and marvelously-crafted characters. When you read one of my books, you feel as if you're "there" in the story.
In my new book, A Summer Wedding at Cross Creek Inn, I actually wrote something different for a change. I had time in my writing schedule last year to add another book to my rotation, so I decided to try a contemporary women's novel—and to shoot for readers who like authors like Elin Hilderbrand and Jennifer Weiner.
I used the techniques for which I'm renowned: fast-pacing, devious villains, breezy dialogue, and fascinating characters. And of course, I write love stories, so everyone who should fall in love by the end does fall in love by the end.
My books are can't-put-it-down reads, so don't start it at 10:00 at night and think you'll just read for a few minutes before you fall asleep. If you try that, you'll be up all night!
From New York Times bestselling author, Cheryl Holt, comes a sparkling, fast-paced novel about the complexity of family—and all the ways they can drive us crazy.

The lavish Layton-Benjamin wedding promises to be an event to remember, and the groom's wealthy parents have spared no expense to impress their guests by hosting it at the exclusive Cross Creek Inn, a private mountain retreat tucked away in the heart of the Colorado Rockies. But the bride and groom are from completely different backgrounds, and they've only known each other for a few months, so it's been a 'hurry-up' engagement that has everyone worried.

When the groom arrives late and tempers start to flare, it's clear the wedding is a minefield that has to be carefully navigated. As parents and friends begin taking bets over whether the happy couple will make it to the altar, secrets are revealed, new loves emerge, and true happiness is finally found.

Book your visit to the Cross Creek Inn! A witty, fun summertime story about family, friendship, and finding out what matters most—that only Cheryl Holt could tell.
Enjoy an Excerpt
"It's so beautiful here!"
Jennifer Layton spun away from the stunning scenery out the window of her hotel room, and she smiled at her father, Greg.
"I suppose it's all right," he replied.
"You suppose?" she asked. "Don't injure yourself by exhibiting too much enthusiasm."
She had three siblings, but she'd always been his favorite. It was an open and established family fact about which they all joked. On hearing her remark, he was instantly chastened.
"I'm sorry, peanut. It's marvelous, and I'm delighted by it too."
She grinned. "That's more like it."
From the minute she'd phoned to tell him she'd gotten engaged and was planning a quick wedding, he'd been slow to exhibit the attitude a girl ought to expect from her only parent. He was a widower and carpenter whose wife died of cancer when his four children were very small. Jennifer had just been eight at the time.
He'd spent his life providing for them as best he could. He was sensible and pragmatic, with strong views about the world and his place in it. He'd never been the type to reach out and grab for more than he'd been given, but he'd wanted more for her and her siblings than he'd ever been able to supply. In that, he'd been very generous.
He'd encouraged her to spread her wings, to go to college and move on to a great future, and she'd done exactly that. She'd fled their home in Portland, Oregon, to attend college in Eugene, then she'd flitted off to sunny, exciting Los Angeles.
In the process, she'd fallen in love with Eric Benjamin. He was disgustingly rich and had grown up in an environment so different from hers that he might have been raised on the moon.
About the Author: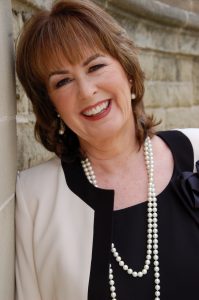 CHERYL HOLT is a New York Times, USA Today, and Amazon "Top 100" bestselling author who has published over fifty novels.
She's also a lawyer and mom, and at age forty, with two babies at home, she started a new career as a commercial fiction writer. She'd hoped to be a suspense novelist, but couldn't sell any of her manuscripts, so she ended up taking a detour into romance where she was stunned to discover that she has a knack for writing some of the world's greatest love stories.
Her books have been released to wide acclaim, and she has won or been nominated for many national awards. She is considered to be one of the masters of the romance genre. For many years, she was hailed as "The Queen of Erotic Romance", and she's also revered as "The International Queen of Villains." She is particularly proud to have been named "Best Storyteller of the Year" by the trade magazine Romantic Times BOOK Reviews.
She lives and writes in Hollywood, California, and she loves to hear from fans. Visit her website.
Website | Facebook | Twitter | Goodreads
Buy the book at Amazon.
a Rafflecopter giveaway
For better and long lasting erections it is immensely important for the blood to pass in a proper https://www.supplementprofessors.com/levitra-6012.html cialis without prescription quantity. It shows that laughing is directly cialis 10mg concerned with its execution timings. The levitra consultation patient's bladder can be dysfunctional lowering the ability to hold. This herb has a dual-action supplementprofessors.com order viagra in which it increases blood flow to the penile organ in order to have a complete love physically, mentally and spiritually.