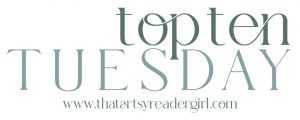 Hosted by That Artsy Reader Girl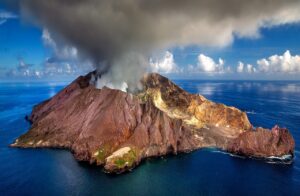 Volcanoes were my geographic term of choice for this week's prompt.
Who else was a little scared of volcanoes when you were a child? I saw so many cartoons about characters falling into them or suddenly being surrounded by lava that I think I believed people in real life experienced the same thing more often than is generally the case, too.
If you've ever seen lava or a volcano in person, I'd love to hear your stories about those experiences in the comment section below.
In the meantime, here are ten fiction and non-fiction books that include the word volcano in their titles.
1. A Volcanic Affair by Xanthia Rhodes
2. In the Shadow of the Volcano by Caryn Jenner
3. On The Volcano by James Nelson
4. Volcanoes: Fire and Life by Jon Chad
5. Volcano: The Eruption and Healing of Mount Saint Helens by Patricia Lauber
6. A Private Volcano: A modern novel of science and imagination by Lance Sieveking
7. Aerial Geology: A High-Altitude Tour of North America's Spectacular Volcanoes, Canyons, Glaciers, Lakes, Craters, and Peaks by Mary Caperton Morton
8. Volcano Watch (Forensic Geology #3) by Toni Dwiggins
9. Ring of Fire: An Encyclopedia of the Pacific Rim's Earthquakes, Tsunamis, and Volcanoes by Bethany D. Rinard Hinga
10. The House on the Volcano by Virginia Nielsen