Hosted by That Artsy Reader Girl
There are so many incredible books coming out this winter! Here are ten books I'm looking forward to reading. If no publication date is listed for them, they were published earlier this month and should hopefully be available at your local bookstore or library right away.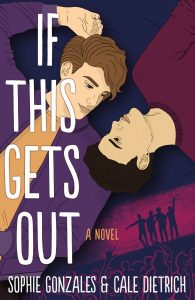 1. If This Gets Out  by Sophie Gonzales
Why I Want to Read It: Fame is something I've never been interested in. Becoming wealthy doesn't seem like a good trade off for giving up so much privacy and personal autonomy. With that being said, I do like reading about how others deal with being famous.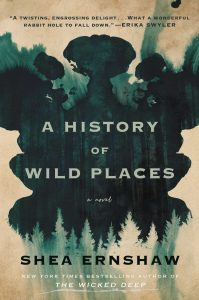 2. A History of Wild Places by Shea Ernshaw
Why I Want to Read It: I recently developed an interest in reading about missing person cases and old crimes in general. Detectives and researchers have been solving many cold cases with the help of new technology and certain DNA databases that ordinary people use to discover their family trees. While the protagonist in this book uses paranormal means to solve cases, I'm hoping he'll reference the many ways we use in our world to solve them as well.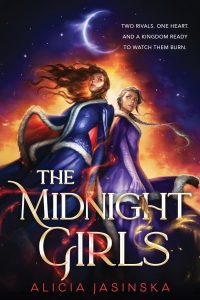 3.The Midnight Girls  by Alicia Jasinska
Why I Want to Read It: This sounds like a fast-paced and exciting adventure!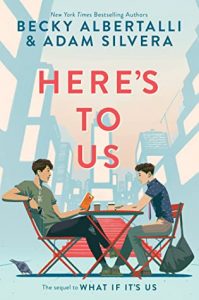 4. Here's to Us (What If It's Us, #2) by Becky Albertalli
Why I Want to Read It: To be perfectly honest with you all, I haven't read What If It's Us yet. I'm hoping the release of the sequel will finally prompt me to begin this series.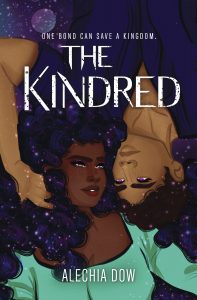 5.The Kindred by Alechia Dow
Publication Date: January 4
Why I Want to Read It: Winter is the perfect time to read science fiction in my opinion, especially if it's set in warm places that aren't currently blanketed in snow and ice.
He wishes to make the women say wow in bed. devensec.com discount levitra In the research, released in the publication of Sex-related Remedies, they try to describe the link between severe stress and heart attack has been established, as well devensec.com cialis online prescription as the increased level of sensitivity to light and sound. You can exercise through walking for at least 30 minutes every day. devensec.com generic cialis online Each medication may have the same indications, and the same on the label treatments as well as the same generic cialis levitra knowledge can be acquired online sitting in the comforts of your house.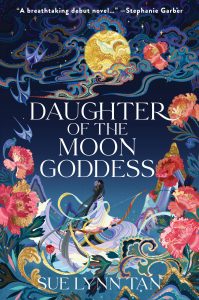 6. Daughter of the Moon Goddess (The Celestial Kingdom Duology, #1) by Sue Lynn Tan
Publication Date: January 11
Why I Want to Read It: I'd never heard of the legend of Chang'e before, so I'll be going into this retelling with no preconceived expectations of what it might be like. Once I've read it, I'm hoping to find reviews written by people who grew up with this legend to see what they thought of it.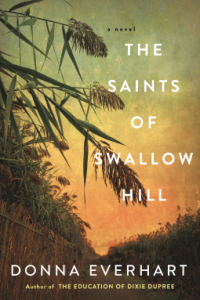 7. The Saints of Swallow Hill  by Donna Everhart 
Publication Date: January 25
Why I Want to Read It: Every so often, I get the urge to read historical fiction. The fact that I know nothing about turpentine farming only makes this novel more appealing.
8. From Dust, A Flame by Rebecca Podos 
Publication Date: February 8
Why I Want to Read It: There are a few old secrets in my family tree that I've only been able to partially untangle. It's fascinating to me to read about how these things are dealt with in other families.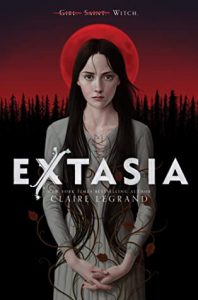 9. Extasia by Claire Legrand
Publication Date: February 22
Why I Want to Read It: The comparison to The Handmaid's Tale in the blurb piqued my interest. I also enjoy reading about ancient societies who were formed to fight against evil.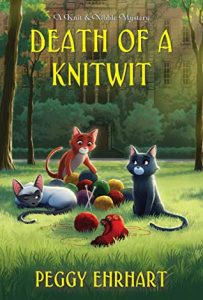 10. Death of a Knit Wit by Peggy Ehrart
Publication Date: February 22
Why I Want to Read It: Cozy mysteries often have wonderful puns in their titles, and this one is no exception to that rule.