We all have them … book boyfriends. Those yummy heroes who make our hearts go pitter-pat. The ones we dream of having someday (fiction-schmiction). These are a few of ours shared by LASR reviewers. Who are yours?
Sean Evans / The Innkeeper Series by Ilona Andrews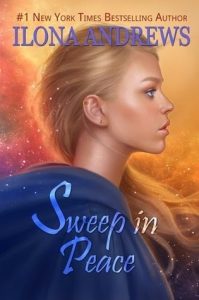 Former military, he has a poetic bent, is handsome, sexy and loyal to those he claims as friends. He is also a rare alpha strain werewolf that is not supposed to exist.
~ Foxglove
********
John Thornton from North and South by Elizabeth Gaskell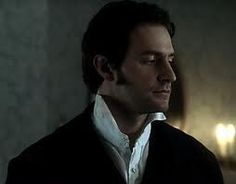 It is a favorite book of mine for many reasons, but John Thornton is one of my favorite characters of all time. He is so passionate, strong, caring, and loyal. He cares deeply for his family and friends. His relationship with Margaret Hale (the heroine of the story) and her family is complicated for a good part of the story, but he always treats Margaret and her family well. He cares for them when they need help without expecting anything in return. Even when he is crushed by Margaret's rejection of his first proposal, he continues to watch out for her and protects her in a situation that could have had some serious repercussions had he not intervened. I hope this is all making sense as I could ramble on and on. I highly recommend John Thornton. He is one of the most real and vibrant characters I've come across in a book.
~ Poinsettia
********
Anthony Bridgerton from The Viscount Who Loved Me by Julia Quinn.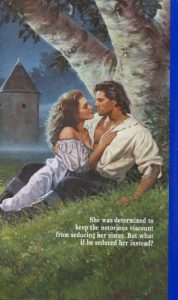 Why did I choose him? Because he was among my first. I met him in my early days of reading romance novels and he just made such a strong impression on me. He was such a complex character on one side Alpha, but on the other side sweet and soft. I like how he panicked when Kate was stung by a bee, but I think I fell in love with him when he was comforting Kate in the library during the thunderstorm. All in all a perfect book boyfriend.
~ Quince
********
Hector Chavez from Rock Chick Regret by Kristen Ashley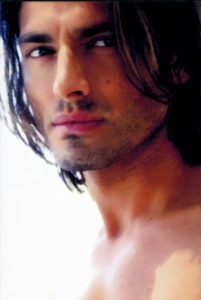 Hector was one of the best alpha heroes, strong, possessive and hot. Kristen Ashley writes the best alpha book boyfriends and by that I mean they can be abit of an alpha hole at first but underneath is always a guy with a soft heart. Hector was the best. He met Sadie while working undercover to bust her crooked drug lord father. First impressions can be the worst, especially as Sadie, who really had a heart of gold, worked extra hard at keeping up her defensive walls. So lots of misunderstandings to complicate their relationship. But Hector knows that Sadie is the one for him so he finished his job, quit the ATF and started getting ready to claim his woman. Except that poor Sadie is beaten and raped by one of her dad's associates before Hector can make his move. Oh Lord that man went into Kristen Ashley possessive alpha man high gear. I wanted my own Hector ! Rock Chick Regret is in my opinion one of Kristen Ashley's most emotional tear your heart out reads.
As a matter of fact, every one of my top book boyfriends are Kristen Ashley alpha men.
(1) Hector
(2) Tate Jackson from Sweet Dreams ( Colorado Mountain Series)
(3) Tack Allen from Motorcycle Men (Dream Man Series)
(4) Joe Callahan from At Peace ( The Burg Series)
I could go on and on because Kristen Ashley writes the best book boyfriends ever.
~Tulip
********
Jake Romero from With Caution by J.L. Langley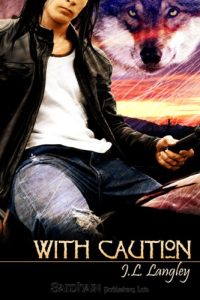 He was smoking hot! Him being an alpha werewolf biker might have had something to do with it!
~ Lilac
********
Seth Carter from His Tattooed Virgin by Heather Rainier from the Divine Creek Ranch Collection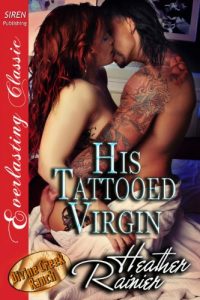 Seth is the owner of Divine Ink and married to Jayne. They have one child, Toby, who was literally dropped in lap Seth's with a "Surprise, you're a daddy" note. Seth has led a very exciting life as a tattoo artist that took him all over the world but he also saw things that made it clear that "world traveler" wasn't what he wanted. Home, love, family and his art was where his heart was. This and a friend brought him to Divine and to shy librarian and recent cancer survivor, Jayne Sheridan. Seth is protective of Jayne but also sensitive to her need to live after almost dying. He doesn't try to smother her but stays close. When she comes to him for a tattoo to cover her scars, he designs a one of a kind piece that is beautiful both in aesthetic creativity and the personal touches that make it unique and personal for Seth and Jayne. He has that lovely bad-boy look, lots of ink, rides a motorcycle, is the epitome of tall, dark and handsome. For me, Seth Carter is the total package and if I didn't really, really like his wife, I'd totally want him for a book boyfriend.
~ Honeysuckle
********
Legolas from J.R.R. Tolkien's Lord of the Rings trilogy (The Fellowship of the Ring, The Two Towers, and The Return of the King).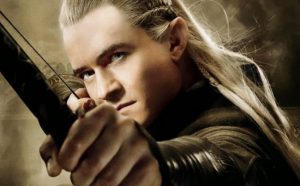 Not only was he handsome, he was brave, light-hearted, loyal to his friends, and not at all afraid to risk his own safety when someone he cared about was in danger. I also liked the fact that he didn't seem to feel the cold when traveling outside in the winter. He'd wear a light pair of shoes on even the snowiest days.
~ Astilbe
********
Roarke from the "In Death" series by J. D. Robb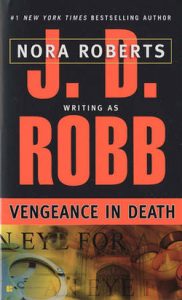 From the moment I met him in book one, he's been my favorite book boyfriend despite the hundreds of books I've read since. He's perfect in his imperfection. I think what makes him most attractive isn't his looks, accent or money, but the fact that he loves Eve unconditionally. She puts him through Hell on a regular basis, but his devotion to her never falters. They fight, they have their disagreements and they are a relatively "regular" married couple, but he is her rock and she is his and that type of amazing love isn't something you see all the time. To have someone love you that way? … Is there anything hotter?
~ Poppy
Okay, now it's YOUR turn. Who is your book boyfriend? Don't forget to tell us the book or series it's from so we can add to our TBR pile!!