I'm a cover whore … I really am. I've bought books based solely on the cover. Case in point, recently. We featured this book on the site and I fell truly, madly, deeply in love with the cover and bought it, and the sequel, based solely on the look (though, thankfully, the book is good so far, too — bonus!):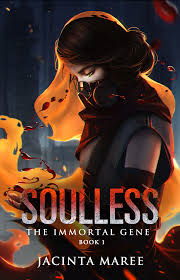 Conversely, I have NOT bought books, even ones I really wanted based on the blurb, when I hated the cover. Case in point… the many covers of Lynsday Sands Argeneau Series. I'd been reading some and loved them, but when I went to Barnes and Noble for the ones I needed? They had THIS type of cover (it was a different title, but same type of cover):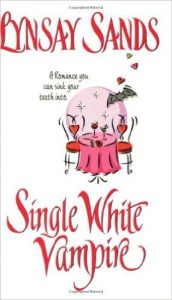 I hated it. I refused to buy it, even though I was desperate to own it. I borrowed it from the library. And I waited. And waited. And eventually, the cover changed. This is type of cover I own: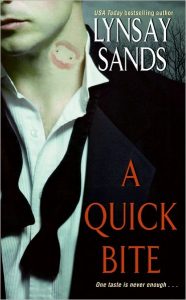 Which one do you like best?
So … I asked our reviewers what book covers they loved (or hated), and here's what a few of them shared.
From Astilbe:
I hated Stephenie Meyer's cover for "The Host" because it gave away a spoiler for the story. It was the sort of thing that I really would have preferred to be surprised by once the characters finally mentioned it.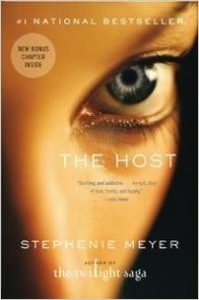 I loved Brom's cover for "Lost Gods." It was incredibly eye-catching. I also thought it perfectly fit the main character's journey into Purgatory to rescue his wife and child. You can tell that it's going to be a difficult, epic quest just by looking at the tense body language of the person on the cover.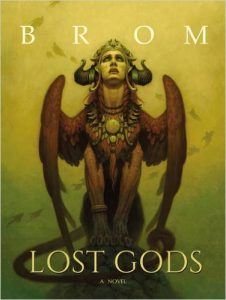 From Mistflower:
This book has been the only book that I've ever glanced at the cover in the middle of reading a book a few times. I typically never even look at a cover when picking a book. I focus on the synopsis. I bought this book in 2013 and Colby Winters still haunts my dreams with this picture. I just wanted to add that I honestly can't remember any other cover of any other book. If I had a third boy child…I'd name it Colby Winter.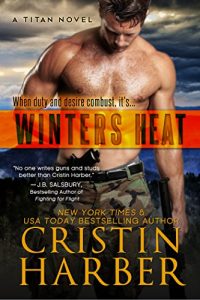 From Poinsettia:
I really love the book cover for Beauty: A Retelling of the Story of Beauty and the Beast. It is my favorite book of all time and I think this cover, fits it perfectly. Beauty is not a traditional heroine, and I think the girl on the cover captures that. Just looking at her, I can tell she is different. I want to know what she's thinking as she's standing there with that rose.
I also really like the book cover for A Wizard of Earthsea. Again, this is a book I love, and when I look at this cover, I see the beauty of a world filled with myth and magic that I'm eager to explore.
I've always liked the covers for the first three books in the Twilight series. The contrast between the black, white, and red is very striking.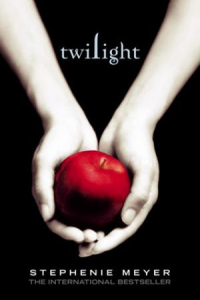 The Lord of the Rings Trilogy is one of my favorite series, but I've never liked the book covers of the editions I own and grew up reading. The story is amazing and epic, but I think the covers for all three books really fall short and don't do Middle Earth or the characters justice.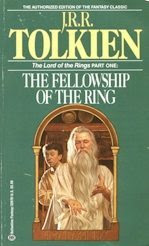 From Myrtle:
The cover of FIREBREAK stopped me dead in my tracks when I came across it on a book table with lots of other books. I ended up buying this book. Sure, the story sounded great and it had also just won a prestigious book award. But I never would have given it a second thought had this cover not grabbed my attention.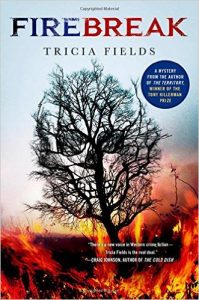 The cover of THE BOOKSELLER caught my attention through subtlety. It is calming, yet intriguing. What does the "the bookseller" do that makes her story noteworthy? I had to pick up the book to find out. This cover definitely worked for me.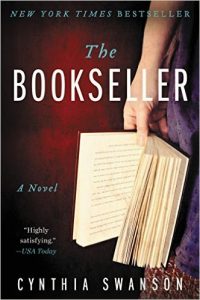 This cover does not work for me at all. Visually, I cannot determine what exactly is on the cover…is it a ghost? An undersea creature, like a jellyfish? Or maybe a burning ember? So I look to the name of the book to help me recognize the visual. Lucent…what? Does that spell s-y-f-p-h? Okay, that's not a word. Does it spell s-y-p-h? Nope. Maybe s-y-l-p-h? I don't know the meaning of that word either. The author just completely lost me as a buyer. I am sure the story is probably great, but I will never know.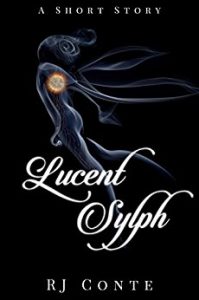 From Xeranthemum:
These covers … two different ones, but the same man. ALL I saw was this man's lips. For years, I had no idea who he was. I fell in adoration of his lips. For some reason I felt they were perfect – sensual, kissable and alluring. Never mind that the books themselves ended up being awesome. The covers hooked me because I saw the mystery, the seduction and the strength of the hero. I didn't need to see the whole man – I was sold at his lips. Of course, later on, I finally found out it was Nathan Camp on those covers, and he has been the book cover model on hundreds of romance books since then. But nothing will ever capture those early days when I was convinced I was looking at the true hero of the novel based on the emotions I felt just from looking at a man's mouth. Up until then, I would have said it wasn't possible. Karen Marie Moning and her publisher had excellent taste.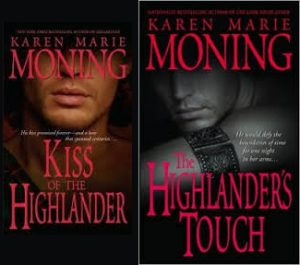 So what about you? What's your favorite OMG best cover ever? Or what's one you think just didn't do the story justice, or turned you off of buying it? Why? Inquiring minds want to know… (