Long and Short Reviews welcomes SJ Maylee whose newest release is Untangle Me from Evernight Publishing.  There are two side characters in the book SJ wants to write more about:  the heroine's assistant Candy who is sassy and tends to speak before she thinks and the hero's friend/possible competition, Brad–a straight laced accountant.
"Candy's fun to write," SJ explained. "I actually would love to fix Candy and Brad up. It might be a hot mess. I just have to find out."
She's currently working on several things.  Her debut novel, Taking Chances, is the first in her Love Projects series and hopes to finish and submit the second in the series soon.  She also has several other stories and two other series in the works. She finished the first draft on four stories and plans to double that number this year.
"What's your favorite story?" I wondered.
"You're cruel to ask," she said with a laugh. "I do love them all. The characters really get their grip on me. I think I actually have to pick a book I've only just started writing. The heroine is strong or she likes you to think she is. Gina is actually the nemeses from my debut, Taking Chances. I can't wait to share with my readers all the reasons why they should give Gina a chance. It's gritty good. Gina's the star of the 3rd book in my Love Projects series."
When she was growing up, her career aspirations always involved the arts, and she admitted to me she has always been a dreamer.
"First up, I wanted to be at least 5'4" and that didn't happen." She laughed. "With parents at 5'9" and 5′ I should have known. Still, I had dreams of being a Rockette. I moved on to painter and then the potter phase. For some time in my early 20s, I wanted to own a flower shop. I did teach dance for many years, right up until I was 8-months pregnant with my first child. Good times. Regardless of the dreams, I knew I wanted to follow my heart which I've done. It's led me to a career that allows me to work at home and gives me time for my husband and kids and precious time to dance and write."
Because her boys are still young, she's found that even though she has a lovely office, most of her writing happens whenever she gets a chance in between family duties and her evil day job tasks–usually in her dining room.
"I have a view of my bookshelf in the front room and my perennial garden out the back window. Next to me I almost always have a book, my ereader, my iphone, and a hot cup of coffee," she said. "Coffee is my addiction."
"What group did you hang out with in high school?" I asked.
She laughed and answered, "You've opened a can of worms. I changed groups half way through junior year. I won't bore you with the reasons, although they'd make a great young adult story. My thing, besides reading, has always been dance. I've studied dance from a young age, into college, and beyond. I was also captain of my high school pom pom squad. So, everyone was surprised when I was welcomed into a group of jock girls. I cheered them on at their games. They teased me about my short pom skirts and countless other things. They truly loved me and never let me forget it. They are still my best friends to this day."
Finally, I asked, "What advice would you give a new writer just starting out?"
"Don't try and find time to write, just write. Write as often as you can and don't stop reading. I also like the advice to read out side of the genre you're currently writing. This simple tip can help keep your own writing fresh."
Ivy's revenge on the people behind her family's downward spiral is simple and it's working. There's no need to long for help from the wealthy business owners who turned their backs on her father. Ivy may be worn out, but she's finding herself again after joining the local BDSM club.

Seth and Ivy enjoy each other's company in and out of the planning stages for Seth's charity event. Their playful bets lead them to a first date. When their secret kinks are revealed, the pair fall deep, but it's not meant to last. Past hurts come back to haunt Ivy. Now, it's time for Seth to use all he's learned, regardless if he can win back the girl.
About the Author: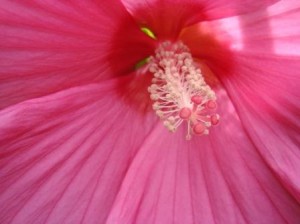 S.J. fell in love with storytelling at a young age and with it came a deep-seated desire for everyone to find their happily ever after. She's finding the happy endings for her characters one steamy story at a time.
When she's not reading or writing, you can find her caring for her garden, laughing with her two young sons, or dancing to her husband's music. She's a PMP (Project Management Professional), Nia instructor, and coffee addict.
As a writer she has a tendency to break hearts, but she always glues them back together.
Blog | @SJMaylee | Facebook Page | Goodreads | Amazon Author Page
GIVEAWAY
SJ's newest release, UNTANGLE ME is from the Evernight Publishing Romance on the Go Line. These stories are hot and fast and priced nicely at $2.99. Enter her giveaway through the rafflecopter for your chance to win a $6 Amazon gift card and your chance to pick up TWO Romance on the Go titles.