Leave a comment for a chance to win a digital copy of The Recruit. Congratulations to Bec Brown
Young at Heart – from Rural to YA
By Fiona Palmer
Some might think it's strange for someone who lives in the country and writes rural novels to turn their pen and start writing a young adult series. But if you got to know me, you would realise that I adore both. Sure, I love living in rural Western Australia, miles from the nearest small town, and I enjoy sharing this lifestyle with my readers. Sunrises, dusty paddocks and sexy farmers. I'm passionate about it, hence why I still live here.
But when I want a break from this life, something different for a change – I love to read YA. It's my escape. Even the shows I love to watch are Vampire Diaries, Star Crossed, Arrow, Veronica Mars…I could go on. My favourite books are Richelle Mead's Vampire Academy series, anything by Katie McGarry, I love Harry Potter, Brigid Kemmerer and also authors like Abbi Glines, (The Vincent Boys was divine!), etc.
I'm a kid at heart, I love reading about seventeen-year-olds because I still feel that age in my mind. I promise you I'm not, I'm at 35 with an 11yr old and 9yr old, and I can feel pretty darn old at times. But who doesn't want to remember their youthfulness? – A time when the world offered up so many possibilities and first loves were found. (Okay, so my high school years weren't that great, I wasn't popular at all. Maybe that's why I live vicariously through these stories.)
Anyway, so that's how I came to write The Recruit about Jasmine and her friends. Even though my other books are set in the country side, they still have something in common with my YA and that's a strong female lead character. I love writing about determined women who know what they want and they go get it. And Jaz is that and more. She's like my dream girl. She knows how to fight, and I mean really fight. She's not perfect either, she skips school and dislikes material things. Maybe she is someone I wish I could be in another life. So in a way I guess I get to live through my characters, and I savour every minute of it. And Ryan? Well what's a book without a heartthrob who's a little dangerous (swoon). I really hope I can keep writing both genres, because no one should put a limit on what we love.
About the Author: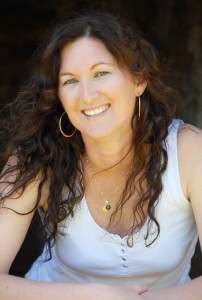 Fiona Palmer has been writing bestselling rural stories for years and is now indulging in her love of YA. It's not a big change considering she already writes about strong women who fight for what they want. She is a full-time writer and mum from rural Western Australia. Her two kids remind her often that she's not seventeen anymore but writing at least lets her relive it.
Goodreads Link — Author Site — Author Facebook
Jasmine Thomas may not be completely normal, but she's a pretty typical seventeen-year-old girl. She hates the rich mean kids, loves her best friends, and can't wait to get out of school each day. Her spare time is spent at The Ring — a boxing gym where she practically grew up — learning karate, boxing and street fighting. So, yeah, Jaz can kick some major butt.

Life seems pretty normal until the day Ryan Fletcher enters her gym…mysterious and hot with heaps of bad boy charm. Sure, she checks him out. Who wouldn't? But what doesn't show on his gorgeous abs are secrets and lies that dominate his very grown-up world. Now Jaz has to figure out just how far she is willing to go to know more. Could Ryan really be offering the life-fulfilling life path she's always dreamed of?