Writing Advice: Let Your Voice Find You
by Madeline Ash
There's a lot of pressure on writers to find their "voice".
Finding that darn thing was one of the biggest challenges I faced as an aspiring author. I wrote and submitted romance for nearly six years before I was first published in 2012. Of course, those years were developmental. The quality of my writing improved with practice, and I learned various writing techniques, including plotting and rewriting, and all the vital ingredients required to make a good story.
And, I searched for my voice.
Right before I began the story that later became my debut, I discovered something. The reason I hadn't found my voice yet was because I'd been too busy eavesdropping on the voices of other authors – and trying to mimic them.
In an attempt to write the kind of romance stories I loved, I'd tried to reproduce the voices of the authors. I wrongly assumed that because I loved reading their books, I should be writing in their style. We're supposed to love what we write, right?
Yes. But we're not necessarily supposed to write what we love, in the sense that I love JD Robb, but I would likely be rubbish at writing murder mysteries, and I love John Green, but couldn't for the life of my craft a heart-wrenching, humorous and intelligent YA novel. So although I loved many wonderful contemporary romance authors, I shouldn't be trying to write exactly like them.
I started afresh. I planned the book – I knew the characters' conflicts, backstories, and events yet to come. I knew who they were, what scared the hell out of them, and what they wanted. So when I wrote the opening scene of Uncovered by Love, I wrote in the style that the characters demanded. Instead of forcing them to speak and act in a particular style, I let them do the talking and the acting.
And – BOOM. I had my voice.
The reason it was so important to understand my characters was because I write character-driven stories. They are the story. The narrative is either in the point of view of the hero or the heroine, so essentially, the personality of the characters makes the style. They give it a voice.
To any aspiring authors who can't find that confounded "voice" that every editor demands – my best advice is to let it find you. It won't be mimicked and it doesn't respond well to pressure (well, mine doesn't). Understand your characters inside out and write the story you want to write. Your voice will follow.
Good luck!
THE PLAYBOY'S DARK SECRET
MADELINE ASH
Contemporary Romance, Destiny Romance

Leaving behind an international career and an elite party lifestyle, soccer star Dean Thorn has returned home to run the family vineyard. Rafi Dalton has run away from her career as a professional ballerina and her disapproving family. When Rafi turns up to work at Dean's vineyard their attraction is overwhelming. But Dean is tormented by a dark secret, vowing never to get close to a woman again. Can they both trust the other enough to leave their dark pasts behind? A delightful new story from Madeline Ash, author of Uncovered by Love, Romantic Book of the Year finalist.
About the Author: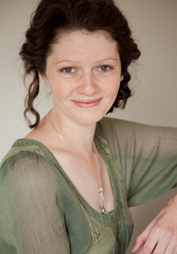 Madeline lives and writes in Melbourne. She is an author with Destiny Romance (Penguin's Australian romance imprint).
Online, she calls madelineash.net home, although she does have capricious blogging tendencies so might not always have fresh tea ready for visitors.
She writes contemporary romance.