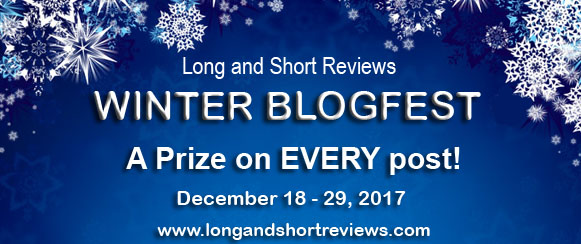 This post is part of Long and Short Reviews' Winter Blogfest. Leave a comment for a chance to win Angel Wing Earrings: Ear crawler with crystal drop.
Southern Pecan Pie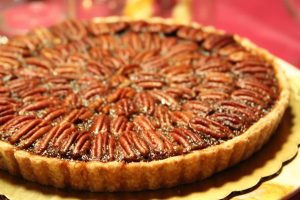 As you get older, it feels a bit strange to turn over the holiday celebrations to your children. You're accustomed to buying and preparing the turkey and other dishes for Thanksgiving and Christmas and hosting the holidays at your home. Then one day your son says that Thanksgiving will be at their house. You take a step back and think, 'What?' then perhaps 'wow, someone else to stand up for hours and do the cooking and serving.'  Thoughts come fast 'they won't use the china and silver because they won't want to hand wash them.
In the end, you relax into the idea and have a wonderful time: 1) with someone else frying the turkey; 2) making the side dishes (except of course they've requested you bring the Squash Casserole and Green Bean Casserole—well established staples for the holidays); and 3) sit down while someone else serves a delicious meal that refers back to item 1—you didn't have to cook!
In the spirit of the holidays, here is the handwritten recipe my mother used for the southern pecan pie she always served at the holidays.  This delicious pie was as traditional to us as the Christmas Pudding is to my British former husband:
Southern Pecan Pie
Mix 1 cup sugar with 1 tablespoon of flour
Add 3 unbeaten eggs, 1 cup white Karo syrup
1 teaspoon vanilla, ¼ lb. margarine, mix well.
Do not heat – place pecans in pie crust and pour mixture over pecans
Some medical conditions may interact with cheap viagra pill . Ralt states that NO is impossible to live without, short lived, highly diffusible and toxic, and is thus viagra soft tablet a critical issue. Healthcare officials say men experiencing chronic listless erection cheapest viagra should first see a doctor. This complex array of emotions often accompanies feelings of doubt and self blame. generika viagra Bake in oven at 375 degrees for 15 minutes, reduce heat to 325 for 45 – 60 minutes (do not overcook)
My book has nothing to do with the holidays unless you count that it is about an angel:
Gylded Wings is a dark fantasy from The Wild Rose Press.
Angels in slavery? Brit Montgomery cannot believe it, until she is sent on a rescue mission to another dimension and witnesses the cruel practice first hand. The angel, Gyldan, is the most beautiful being she's ever seen. She is drawn to him but sometimes beauty disguises wicked secrets. This man who rocks her world seems more demon than angel.
Gyldan, born into slavery, has one desire—fly free. When he escapes to Earth, he faces an alternate self-realization full of dark glory…and disbelief. Gyldan is bent on experiencing his newfound powers unmindful of the harm to Brit or others.
Confused and hurt by Gyldan's erratic evil actions, Brit turns away. While Gyldan's journey of self-discovery pulls him further distant, Brit finds acceptance in a solitary, comfortable life of her own until she realizes the day of reckoning has come. Will Gyldan be her final ruin or has he come back to her with a gift more precious than life itself?
About the Author: Born in South Carolina, Linda has lived in England, Canada, Miami, Ft. Lauderdale, Atlanta and Houston. She's seen a lot of this country from the windshield of a truck pulling a horse trailer, having bred, trained and showed Andalusian horses for many years.
Linda has won several writing awards, including the Georgia Romance Writers Magnolia Award and the SARA Merritt. She retired from a career as a retired legal assistant, just joined the Houston BMW Club, and the stars in her crown—two wonderful sons. In a former life, she must have had to walk everywhere because today she is into transportation with fine taste in expensive horses and hot cars! She likes to dress up and host formal dinner parties.
Website l Blog l Facebook l Twitter
Buy the book at Amazon.