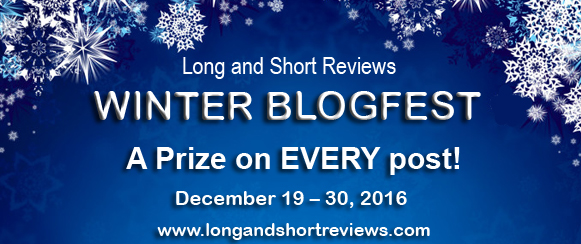 This post is part of Long and Short's Review Winter Blogfest. Leave a comment for a chance to win a free, signed paperback copy of my first Southern Lit mystery, With A Bullet...
Low-Tech, Peaceful, Country Christmas
By Jacki Moss
It seems to be more difficult each year to escape the incessant advertising blitz that tries to make us feel less than generous if we don't buy the latest and greatest gadget or gizmo for a loved one or ourselves. I don't react well to guilt trips or strong arm tactics any time, let alone during the time of the year when we are supposed to embrace our love of family and friends and community.
Maybe it's my country roots laid bare by the years of sighs and tears striving for a simpler, more authentic life. My rural Georgia pine tree roots yearn for more love, less things.
More time, less rush. More reality, less technology.
More hugs and "I love yous." More tastes, more smells, more chilly breezes and snuggly blankets. More loyal dogs, lap kitties, pine cones, and hot chocolate. More small town parades and local crafts bazaars. More thought-provoking discussions with friends and strangers.
I'm lucky enough to live in a small, rural town in the heart of some of the most beautiful country you'll ever see. I chose this old farmhouse that sits atop a hill because it's the very definition of bucolic. It's quiet, except for the ongoing hum of animal life and breezes whispering through the cedar trees.
I also chose it because it looks like a Norman Rockwell setting. I have a view from my living room that most people have to visit a state park to get. Old timers tell me these majestic Tennessee hills are so similar to the rolling hills of France, they were used by the Army in World War II to simulate tank training preparatory to deployment to liberate France from the Nazis.
My little town, Lewisburg, is small enough that people know me on sight and I know them. They ask how my family is and if my dog's arthritis is better. We are proud of our football teams, our library, our animal shelter, and our fine teachers. We pray for our local people who are in medical distress, we go to the plays at our local theater, wave at our neighbors in the holiday parades, and attend wreath ceremonies on patriotic holidays. We care about one another. We are a community, not just a bunch of people who happen to be clumped in a spot of geography.
My little town and humble farmhouse are the perfect backdrop for peaceful, low-tech holidays.
Of course, I say all this while tapping away at a writer's best friend: a notebook computer, using wireless technology to communicate across America with people I've never personally met, yet consider genuine friends. Somehow it all seems to come together.
Technology is just a tool for me to ferret out the goodness in other people, other places. I have found like minds and hearts who are supportive, who are avid animal rescuers, vegans or vegetarians, community-minded, compassionate, and passionate about their special cause. I see what other communities do to care for their citizens and animals. I gain a greater understanding of the world around me. My technology is just a means to an end, not the goal in and of itself. I don't want or need the latest, greatest, biggest, smallest, thickest, thinnest whatchamacallit.
So while I peck away on my obligatory technology these holidays, I will balance that time with bundling up and sitting in the crystal clear, crisp air on my front porch swing, listening to the Cardinals and hawks, keeping my hands warm with a mug of Mexican hot chocolate.
My holiday wish for you is love, peace, and rest.
Cafton Merriepennie has the hottest country music record label in Nashville. He's rich, powerful, and reclusive. He's also a philanthropist and an animal rescuer. So why did someone firebomb his house?

That's not the only thing that worries him these days. He's getting threatening phone calls, and his recovering junkie sound engineer came up missing right before dropping the biggest record ever.

Plus, the star of his label, Bynum McCooter and the Dark Horse Band, and his opening act are being harassed by the New Orleans police after their tour kick-off during Mardi Gras.

But on the bright side, Cafton has stumbled upon a woman who he believes is his soulmate. He's finding it difficult to balance his joy with his stress. And then he gets devastating news about a murder.

Who does he turn to now?
About the Author: If there is such a thing as a human Swiss Army knife of publishing, I'm it. Over my last 30 years of publishing experience, I have done it all. I have dug up the stories, written copy, edited copy, managed magazines, been a reporter, written Web content, and written a few books.
My curiosity drives me. I want to know everything about everything. I believe that everyone is interesting; it's just a matter of getting their story out. Scratch someone's history surface and you have the recipe for a novel.
My Southern Lit murder mysteries, With A Bullet and High Strung, are available from The Wild Rose Press.
Website | Facebook | Twitter
Buy the book at The Wild Rose Press.