This post is part of Long and Short Reviews' Winter Blogfest. Leave a comment for a chance to win a $50.00 gift card for winner's choice of: Amazon (US only, please) OR Starbucks.
The Rule of Four by Dixie Jackson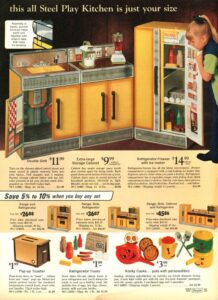 One Thing They Want, One Thing They Need, One Thing They Wear, One Thing They Read
For the past few weeks, I've heard people all around me asking the proverbial age-old question: where did this year go?! I know where my year went; I'm just having trouble wrapping my head around where it went and how. My year was spent caring for my parents, whom we lost in October. Yes, both Mom and Dad passed on…less than 48 hours apart. There's more on that journey over on my blog, but here I wanted to touch on how that's affected my outlook on the holidays. While one might think the holidays are intolerable at my house, something I want to ignore this year, one would be surprised. Don't get me wrong. The holidays are harder this year. There have been tears, but I find myself waxing nostalgic and remember some pretty great times and trying to focus on those to honor the losses my family has suffered.
One thing they want, one thing they need, one thing they wear, one thing they read. I always see this sage advice on a meme or two around social media this time of year. And I always am reminded that this sage advice isn't as new as some might imagine. My family seemed to be in tune with this way of thinking with the holiday gift giving long before it was chic to think this way. When we were kids, this catchy line summed up our Christmas haul perfectly.
We always got something we needed, always. The thing needed varied widely from year to year from gloves to coats to boots to watches. We always got a brand-new outfit which we put on immediately to wear to Christmas dinner at my grandma's house. We always, always, got books. Those were some of my favorite things. As for the something we wanted, my sister reminded me of how that thing was chosen while we were talking on the phone a few days ago. Each year a few weeks prior to the big day we were handed the Sears catalog and a pen. We were to go through the Christmas edition catalog chock full of toys and circle a few things we'd like to have. Then Santa would have some ideas. I remember we always got a baby doll, always. Along with the baby doll would come a handmade receiving blanket for our new baby and a handmade gown for her. I also remember we always got something we wanted that we had to learn to share. For instance, one year we got the kids' kitchen from Sears. Anyone else remember those? They were made of metal, not like today's playsets made of hard plastic, and they were this hideous yellow color. Learn to share it we did, and we loved every minute of our time together with it.
The memories of those Christmases gone by, and the rule of four: a want, a need, something to wear, something to read, are what is sustaining me and buoying me up this year as our family navigates a new normal. I'm also consulting the sage advice in my gift buying for my grandchildren, nieces and nephews, and "our kids" who belong to our friends. If you've also had a rough year, I hope nostalgic memories might buoy you up this year, too, and remind you of what's really important, and the rule of four might be a guide in helping you find your center.
What are some of your fondest holiday memories and gifts? Did your family also adhere to the rule of four? Did you ever have to learn to share a gift with your siblings? Leave me some comments! I'd love to chat and I'd love to see your name get put into the hat for my prize.
Cord McAllister was born of a long line of dissidents, spies, and dark ops fighters. The roots of his family tree took him clear back to the War of 1812 where his aunt several times removed busied herself with stealing enemy secrets rather than knitting socks. But nothing in the entirety of his family pedigree could have prepared him for his current assignment: Lucy Wayland, kindergartner. With his house in shambles and overrun with toys, his mind a murky blur, and his heart in his throat from constant worry about the kid, Cord knows one thing. He needs backup. Never in his wildest imagination did he expect that help to come in the form of a ghost from his past.

Chloe Hamilton was born of a long line of dissidents, spies, and dark ops fighters. How deep she's in and how far back those roots take her is a secret to everyone including her ex, who just happens to be in charge of protecting her current assignment: Lucy Wayland, kindergartner. After four years of radio silence, Chloe finds herself on Cord's doorstep with her au pair persona on and dragging way more baggage than the suitcase holding her clothes. Never in her wildest imagination did she ever expect to see Cord again, yet here she was in living color.

It doesn't take long to discover while confined to quarters together that the fire still burns bright between them, but the secrets that kept them apart before have only grown exponentially. Chloe's determined to fulfill not only her mission, but her destiny, which she knows without a doubt was etched on her heel long before she was conceived of. Even if it means leaving what she wants behind, again. Cord's determined he's not taking no for an answer, again. Their determinations will take them from the Carolina coast to the mountains of the Pacific Northwest where all the secrets that kept them apart will come unraveled, and will either make them or break them.

Born and raised in the heart of the Ozarks, Dixie Jackson learned a love of the written word at a young age. She remembers reading voraciously and spinning her own tales before she could even write them down. It was the encouragement of her sixth-grade creative writing teacher which would plant the idea that just never seemed to go away. She wanted to someday see her works in print.
After experiencing a good bit of the world due to her husband's thirty-year stint with the USMC and living a few years in the Great Smoky Mountains, Dixie has returned to her roots. She makes her home in the heart of the Ozark Mountains with her now retired Marine husband, two rescue dogs, and her beloved chickens. When she's not writing, you can find her digging in the dirt and nurturing her plants while plotting the next step in one of her story lines or another. She also loves experimenting in her kitchen, embroidering, quilting, crocheting, climbing her family's twisted tree through genealogy research, and of course reading.
Buy the book at Amazon.