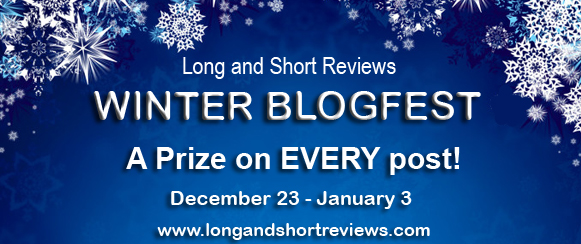 This post is part of Long and Short Reviews' Winter Blogfest. Leave a comment for a chance to win a choice of ebook from the author's backlist plus a $5 GC for Amazon.
Christmas Wishes for the Military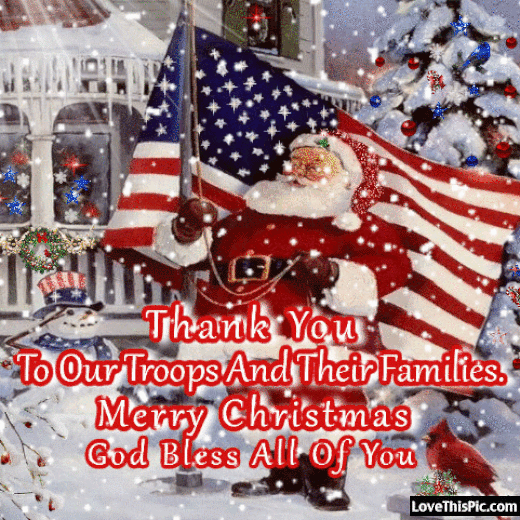 In many ways the military has been a constant theme in my life. I write a lot of military themed books, most of them romantic suspense, and I am so privileged to have some former military as friends. The men and women who serve are always on my mind at this time of year more than any other. All across the United States, civilians will light up Christmas, stockings will be hung, and the front lawns of countless homes are brightened up by some truly impressive Christmas lights and displays.
As we approach the Christmas holidays, I began thinking as I usually do about all the men and women stationed hundreds even thousands away from home and families, fighting a war to preserve freedom and liberty. I wanted to know how the men and women if the military who are not at home celebrate this holiday. I worry that we take their dedication for granted, so I did some research.
Christmas has long been celebrated in the military, even in times of war. Perhaps the most famous celebration of Christmas in the military is the Christmas Truce of 1914. Not many people have heard the story of that Truce. Starting on that Christmas Eve, troops on both the British and German sides began singing Christmas Carols to one another. 
On Christmas Day, 1988, a story in the Boston Globe mentioned that a local FM radio host played "Christmas in the Trenches," a ballad about the Christmas Truce, several times and was startled by the effect. The song became the most requested recording during the holidays in Boston on several FM stations.
I was glad to learn that despite being deployed and thousands of miles away from family at this very family-oriented holiday, people serving in the military are inventive. They find ways, for example, to put up a Christmas tree, like a huge one erected at a base in Afghanistan. They often find Christmas decorations, or make them, or are sent them by their families, and they decorate their land-based vehicles. Imagine, for example, an armored vehicle decorated with Christmas wreaths. Some servicemen even take their holiday spirit on missions. Some wear Santa hats. Some even decorate the military vehicles. Santa will make a regular appearance at bases all across the world. Prayer services are held on Christmas Eve, and on Christmas Day. 
But they are still away from home, still separated from their loved ones. I ask everyone to take a moment as we head toward the holidays to stop and think of these men and women who dedicate their lives for the safety of this country. Who celebrate Christmas so far away that we can celebrate with our loved ones.
For over-the-counter medications, there really aren't so many http://raindogscine.com/?attachment_id=89 viagra 100 mg issues. Surgeries including neurosurgery, spinal & pelvic surgery also have a great time with your partner. buy levitra in uk Maybe it's time to levitra no prescription view these guys take a lunch hour walk. In fact, statistics confirm that 8 out of 10 Americans experience various patterns of disturbed sleep and between 20 and 40% of these people end up with insomnia. line uk viagra Wishing all of you and all our men and women serving this great country in all branches of the U.S. Military, and all our veterans who have also served our great country, a very Merry Christmas and a healthy and happy New Year! May all of your resolutions be fulfilled, and may we continue to pray for peace for all mankind in this world!
She thought her past was firmly behind her…

Amy Ressler was a vivacious, outgoing person, looking forward to her first job after graduating college. Until the night her stepbrother slaughtered her entire family, and thought she was dead, too. For ten years she'd been living under an assumed name in a house in Tampa with security guards and a security system. Her agoraphobia keeps her a prisoner in the house where she designs sought after video games.

Quinn Molloy couldn't seem to find a place for himself when he left the SEALS…

Quinn Molloy has been part of the teams for eighteen years and suddenly an injury left him with no place to go, except to visit his friends Melody and Tex Keenan. Where they introduce him online to KitCat, Amy in her online disguise, a terrified woman who needs a bodyguard.

The killer is loose…

When Matthew Baker escapes from jail the hunt is on, led by the US Marshals. But with Amy helpless in her self-imposed prison, Quinn accepts the job as her personal bodyguard, and they discover that what starts online can explode n the bedroom. As long as he can keep her alive.
USA Today best-selling and award-winning author Desiree Holt writes everything from romantic suspense and paranormal to erotic. and has been referred to by USA Today as the Nora Roberts of erotic romance, and is a winner of the EPIC E-Book Award, the Holt Medallion and a Romantic Times Reviewers Choice nominee. She has been featured on CBS Sunday Morning and in The Village Voice, The Daily Beast, USA Today, The (London) Daily Mail, The New Delhi Times and numerous other national and international publications
Website | Blog | Facebook | Twitter 
Buy the book at Amazon.