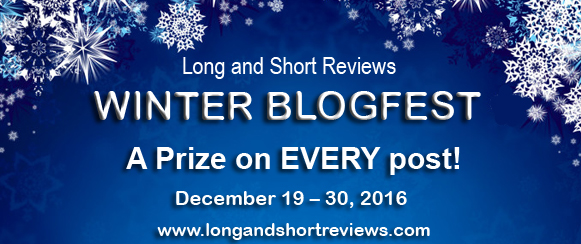 This post is part of Long and Short's Review Winter Blogfest. Leave a comment for a chance to win an ebook copy of Reawakened...
Speculaas
My husband is from the Netherlands, so in addition to celebrating Christmas on December 25th, we also celebrate Sinterklaas at the beginning of the month. It's a Dutch tradition for children to put their shoes out at night, and in the morning, they'll find little gifts from Sinterklaas.
I was fortunate enough to be in Holland last year when Sinterklaas arrived by boat. There were parades, music, and dancing, and lots of
strooigoed
, a mixture of cookies and other sweets that's thrown to children during the celebration.
One of my favorite treats from this time of year is Speculaas, a spiced gingerbread-type of cookie. I found a delicious recipe to make them at home, and my children and I make them every year. They are so good, I wanted to share a recipe.
Speculaas
Ingredients
1/2 cup cold unsalted butter
1/4 cup + 2 tablespoons white granulated sugar
3/4 cup packed dark brown sugar
1/4 teaspoon baking soda
1/2 teaspoon salt
1/4 teaspoon ground ginger
3/4 teaspoon ground nutmeg
3/4 teaspoon ground cloves
2 1/2 teaspoon ground cinnamon
1/4 teaspoon ground white pepper
1/8 teaspoon ground black pepper*
1/4 teaspoon ground cardamom
1 1/2 teaspoon vanilla extract
1 large egg
1 3/4 cup all-purpose flour
*note: I've seen several recipes that don't call for pepper at all. I personally like the kick it gives the cookies, but you can leave it out.
Instructions
1. Preheat the oven to 375˚F.
2. Line a baking sheet with parchment paper.
3. Cream butter, sugars, baking soda, salt, and spices on medium speed until the batter is uniform in color, scraping down the sides of the bowl with a spatula.
4. Add the vanilla extract and egg, and beat on medium speed until blended. Scrape the sides of the bowl again.
5. Add the flour. Beat on medium speed until well blended. Chill for 20 minutes.
6. Roll the dough out until 1/4 inch thick with a rolling pin, cut out cookies in whatever shape you like and place on the baking sheet.
7. Bake the cookies 9-11 minutes or until golden brown on the edges. Let them cool on the baking sheet for 10 minutes before moving them to a wire rack to cool to room temperature. The cookies will harden as they cool.
Makes about 50 two-inch cookies. Bigger cookies may require a couple of extra minutes in the oven.
Jules Hume lives in a world where magic is a myth and supernatural creatures are fiction—or so she thinks. As a strong, independent woman, a relationship is the last thing she needs. Then she meets Ian Kincaid, a mysteriously sexy bachelor with otherworldly charm. She's instantly enamored of him, drawn by an inexplicable magnetism. Ian awakens something magical inside her, opening her mind to things she never thought possible. Things that shouldn't be possible. But Ian has secrets Jules is better off not knowing. The truth will tear her world apart, making her question everything she once knew to be real.
About the Author: Carrie Pulkinen has always been fascinated with the paranormal. Of course, when you grow up next door to a cemetery, the dead (and the undead) are hard to ignore. She lives in Texas with her husband, two daughters, and a chihuahua with an underbite.
Website | Blog | Facebook | Twitter
Buy the book at Amazon.