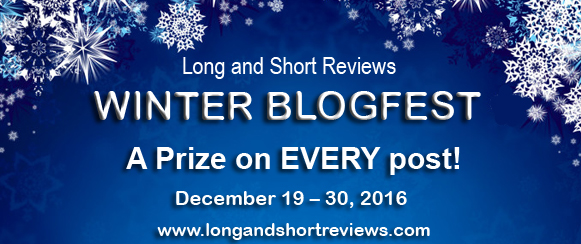 This post is part of Long and Short's Review Winter Blogfest. Leave a comment for a chance to win a free e-book copy of 'Cherished Secrets'..
The Joy of Winter
I live in Central British Columbia, and every winter I hear the same complaints from people griping about the cold, the short days and long nights, the bad roads and all that ice and snow. How they hate scraping car windshields, shoveling sidewalks and driveways, and slipping and sliding on ice.
These winter-haters haven't experienced a true winter, one where the temperature drops well below zero in October and doesn't release its frigid grip until May.
I lived in the Northwest Territories in Northern Canada where fifty below with a bone-jarring wind was not uncommon in winter.
I learned to love winter in the North. When you live in a place that has snow and ice seven months of the year, you make the best of it or go crazy. There's no daylight North of the sixtieth parallel in the winter. You wake up in the dark, peek your head out of your heated house at noon to a brief, gray twilight, and end the day in the dark. But that makes you appreciate the brilliant sunshine and blue sky of March, when the temperature is still thirty below, but the snow is a sea of diamonds sparkling under the brilliant sunshine.
There's beauty in this land too. The northern lights dance across the dark sky, crackling and spitting like droplets of water on a hot stove. Sheets of red, green, yellow, blue fill the sky.
With no swarms of pesky mosquitoes or blackflies, you're free to enjoy all that winter in the North has to offer. Dressed in fur parka, facemask, warm, fur-lined gloves and mukluks, you can snowshoe, cross country ski or snowmobile across the frozen taiga with no fear of melting snows or unfrozen creeks.
The frozen land is neither still nor silent. Even on the coldest days, large, soot-colored ravens circle the air above, their gurgling croaks echoing on the wind. White-furred rabbits scamper among the trees in the boreal forest, and ptarmigan hide on small rock outcroppings. If you're lucky, you'll spy a pack of wolves slinking through the black spruce trees.
There's an aliveness that comes from venturing outside in the frosty cold. The sharp bite of frigid air when you inhale, the nip of cold on exposed skin. I love the winter and long for those days in the North. But for now, I'll wax my cross country skis and hope for snow.
Twelve years ago, sixteen-year old Carrie Ann Hetherington, pregnant with the child of a murder suspect, fled the small town of Cooper's Ridge for the anonymity of Seattle. Now, faced with a family dilemma, she must risk her carefully reinvented life and return to her childhood home.

Eighteen-year-old Declan McAllister's prom date is found beaten and strangled to death, and he becomes the prime suspect accused of the grisly crime. Now this successful Dallas businessman returns to Cooper's Ridge to find the true murderer and finally lift the cloak of suspicion he's faced all these years. In his quest to prove his innocence, he must join forces with the woman who shattered his heart to find a devious killer who will stop at nothing to protect a shocking truth.

Caught up in a menacing web of secrets, deception and danger, they struggle to overcome past betrayals and present danger. Can they tear down the barriers they've erected around their hearts and rediscover true love?
About the Author: C.B. Clark has always loved reading, especially romances, but it wasn't until she lost her voice for a year that she considered writing her own romantic suspense stories. She grew up in Canada's Northwest Territories and Yukon. Graduating with a degree in Anthropology and Archaeology, she has worked as an archaeologist and an educator, teaching students from the primary grades through the first year of college. She enjoys hiking, canoeing, and snowshoeing with her husband and dog near her home in the wilderness of central British Columbia.
Blog | Facebook | Twitter
Buy the book at Amazon, Kobo, Bookstrands, iBooks, Barnes and Noble, or The Wild Rose Press.