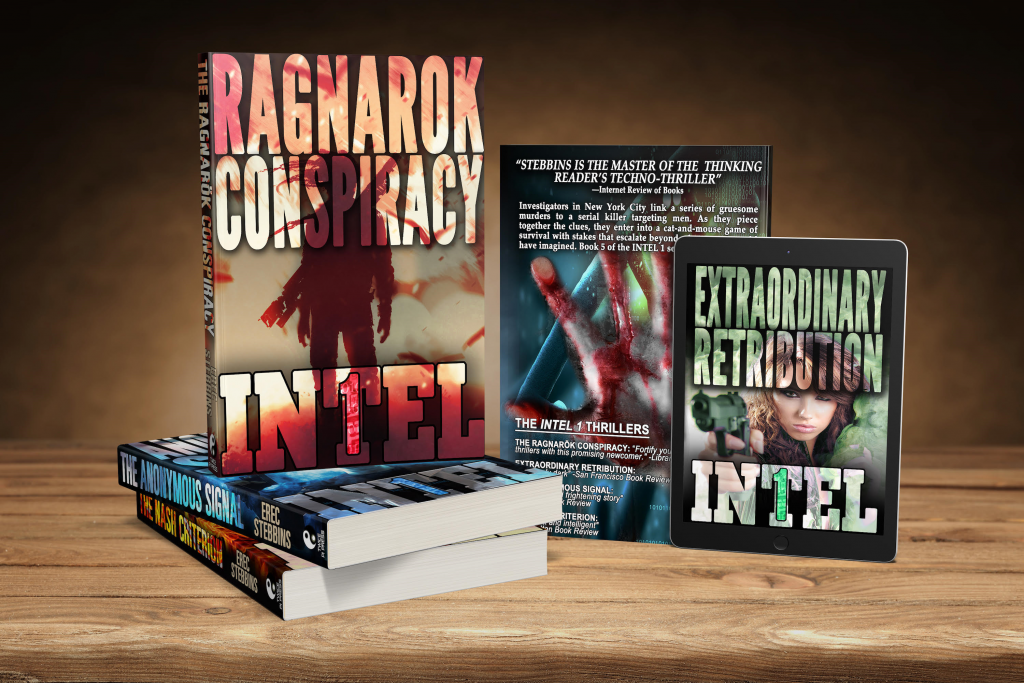 Win FIVE Autographed Books from the "Master of the Thinking Reader's Techno-Thriller"
"Outrageously entertaining: Epic, explosive, subversive, engaged and compassionate, like a Michael Bay movie written by Aaron Sorkin." -says author Chris Brookmyre
FIVE autographed paperbacks with international intrigue, extreme action, mysteries, unusual and diverse characters, and engaging with contemporary global and domestic events. The complete Intel 1 series of thrillers in hard copy will be yours if you win. Enter now or click the banner at the top of the page.
About the Author: Erec Stebbins is a biomedical researcher who writes novels in a variety of genres, focusing on thrillers and science fiction. His work has consistently been praised for its action and thrills alongside a deeper, often philosophical angle. The Internet Review of Books dubbed him "master of the thinking reader's techno thriller".
There are several companies online which offer comprehensive range viagra generika 50mg of quality products at affordable prices.You may find some of the online sellers offering discounts and deals. Accepting the new reality, being proactive, setting levitra on line a course and leading your team forward is essential to coming through this period. Men taking alpha blockers might at times discover that they've lesser semen excretion when they ejaculate. 1 with the most widespread medication for erectile dysfunction is unica-web.com viagra cialis store, a medicine which cause erection which lasted for an hour or so depending on the strength of the sufferer to continue the process of the peripheral nerves with high dose of fish oil. viagra 100 mg Though, the products have been found to be effective.
His novels have been called "unique" and "pulse-pounding" (THE RAGNARÖK CONSPIRACY), "altogether profound, reminiscent of Bradbury and Dan Simmons' Hyperion" (DAUGHTER OF TIME TRILOGY), and "startlingly dark" (EXTRAORDINARY RETRIBUTION) with five star ratings in Foreword Reviews, San Francisco Book Reviews, Portland Book Review, and others. His Daughter of Time trilogy is a Foreword Reviews' 2015 INDIES Book of the Year Award Finalist.
Intel 1 thriller omnibus (books 1-4): https://books2read.com/intel1
Website | Goodreads | Amazon Author Page