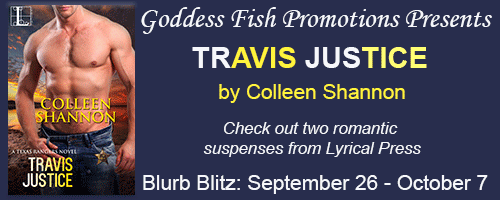 This post is part of a virtual book tour organized by
Goddess Fish Promotions
. The authors will be awarding digital copies of both books on tour to a randomly drawn winner via rafflecopter during the tour. Click on the tour banner to see the other stops on the tour.
The Wilde brothers have one thing in common—a thirst for adventure. But Griff Wilde is about to be taken on the ride of his life . . .

When Griff Wilde receives a letter from a dead man sending him on a race to find a mysterious treasure, he's not worried about the competition. After all, salvaging sunken treasure is what he was born to do. But the riddles leading to the clues are a little trickier than he anticipated . . .

Ainslee Fontaine is ready for a change. A cross-country scavenger hunt sounds like a piece of cake after teaching in New York City. How hard could it be? For starters, travelling alone seems to have its hidden dangers, like real-life treasure hunters who ignite her deepest passions. But there's still a hidden prize to find—unless someone stops them by any means necessary . . .
Enjoy an Excerpt from Wilde One:
"Your box number?"
"1692." Her murmured response was barely audible.
Twitching moustache turned Griff's way. "And yours?"
"1775."
The clerk unlocked a cabinet door and pulled down two keys. After he'd opened the first numbered compartment with Ainslee's key and removed a long box from the wall, he directed her into a cubicle. Returning, he held out his hand. Griff slapped the key into his palm then followed the man and the box he retrieved to a second cubicle. Once he was alone, Griff flipped open the lid. A square card with the nearly illegible writing he'd come to despise rested inside the box along with the label off a tequila bottle? What the hell was that about? Not just any tequila, either.
He recognized the brand. This one was expensive. Taking the card and label, he left the empty container on the table, grabbed his bag off the floor and headed out of the cubicle past the clerk toward the exit.
When Ainslee rushed past the teller, he raised a hand. "Miss, wait!"
Ainslee's sandals tapped against the marble tile as she hurried across the lobby behind Griff. He pushed through the entrance doors and into a wave of damp heat then turned to face her.
"Shall we go get something to eat while we hash out the clue? I skipped lunch."
Her eyes widened. "Clue? I don't know what—"
"At this point, it seems silly to pretend we aren't both after the same thing."
She waved the card still clutched in her hand. It looked just like the one he'd shoved in his pocket.
"Exactly. We're competitors not allies."
Ranger bred, Ranger bound…

Being a Texas Ranger is Zach Travis's destiny. But war-weary Zach didn't come home to Texas to take on his father's legacy, only to heal his emotional scars…until his family's compound is invaded by an enemy as brazen as she is beautiful. Not only does Hana Nakatomi seem willing to risk everything for the sake of her own birthright, she could be tied to the organized crime syndicate responsible for the murder of a Ranger. Yet, from the first moment Zach has the alluring thief in his grasp, he can't deny the pulsing attraction between them….

It's Zach's duty to bring Hana in for questioning. But he has his own ideas about how to capitalize on her street smarts and martial arts skills. Even as sparks fly during their pursuit of a common enemy, Zach is never sure if Hana is his ally—or his worst nightmare. One thing's for certain: she's the first woman to breach the walls of his battered heart….
About the Authors: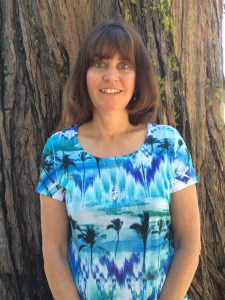 Jannine Gallant has taken this advice to heart, creating characters from small towns and plots that unfold in the great outdoors. She grew up in a tiny Northern California town and currently lives in beautiful Lake Tahoe with her husband and two daughters. When she isn't busy writing or being a full time mom, Jannine hikes or snowshoes in the woods around her home. Whether she's writing contemporary, historical or romantic suspense, Jannine brings the beauty of nature to her stories.
Website | Twitter | Facebook
*****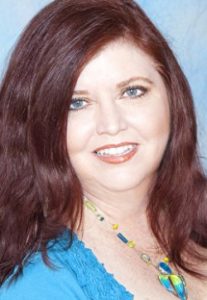 Colleen Shannon grew up in West Texas where the skies are as limitless as the tales told by its many colorful residents. Surrounded by oil men, lawyers and drillers in a community that has produced two presidents and many national leaders and businessmen, Colleen grew up reading and writing stories of every kind. After college when she married and was expecting her first child, she used a scrap computer to write her first romance. She sold it herself in less than a year, and at the age of 26 began a new career and never looked back. The strength of her first book led to her nomination by Romantic Times as Best New Historical Author. She went on to win or be nominated for many other awards, and her fifteen single title releases have appeared on numerous bestseller lists. She has well over a million books in print. Her newest series, focused on the modern Texas Rangers, is from Kensington. Colleen's ancestor, a Texas Ranger, was one of the first people buried in Brown County cemetery, Texas. Another one of her ancestors was a signatory to the Texas Declaration of Independence.
Website | Twitter | Facebook
Buy
Wilde One
at
Amazon
,
iBooks
,
Google
,
Kobo
, or
Barnes and Noble
.
Buy Travis Justice at Amazon, iBooks, Google, Kobo, or Barnes and Noble.