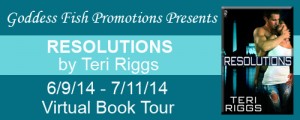 This post is part of a virtual book tour organized by
Goddess Fish Promotions
. A randomly chosen commenter will receive a $50 Amazon or Barnes and Noble gift card. Click on the tour banner to see the rest of the stops.
Where Do I Write?
I have the best hubby in the world! He gave me the office next to his in the building that houses our family business. One of my daughters decorated it as a surprise when I returned home from a trip two years ago. I love it! I can sit for hours at my writing desk. I have a comfy couch, buried in pillows, in case I wear myself out and need a nap. She even thought to hang a crystal chandelier. A romantic room for a romance writer!
I'm more productive writing at my office than I was at home. At home my office consisted of a kitchen table and a chair that made my bottom numb after an hour. I blame sitting at the table for the extra ten pounds I'd gained. Jeez, everyone knows if you sit at a table, you have to eat.
I had a tendency to watch TV, play with my puppies, and heaven forbid—clean. Yikes! I needed to get out of the house if I wanted to get some writing done. I may have mentioned the unproductive writing life I was leading to the hubby. It's possible he gifted me with the office space for his peace of mind.
The view from my room-sized window is unbelievable. We have a pond and wooded area out back. There's a bridge and gazebo to gaze at. With woods and water comes a ton of animals. The chipmunks living outside my window are crazy little critters. They bounce around like tiny four-legged pinballs. Ping-Ping-Ping. Squirrels jump from tree to tree nonstop most days. The Flying Wallendas could learn a few tricks from them. This year, a huge groundhog has moved into our mini forest. He spends his days gorging himself on grass and sleeping beneath the set of stairs that lead outside.
For a while I enjoyed a doe and her two fawns. By far my favorite view so far. The doe would stand right in front of the windows and nurse her babies. Over the course of a few weeks, the wobbly little fawns' legs grew steadier, and they became more daring. They would venture away from their momma's protective watch and come barreling back. One day all three of them took off and never returned. I'm hoping they'll be back next year.
The view is peaceful and relaxing. Unfortunately, that was the downside of having my own little slice of nature at its best. I was spending way too much time following the antics of the animals. I would put in my usual five hours at the office and end up with only two pages of story to show for it. My muse was not pleased. So to keep her happy, I had my desk turned around.
My awesome view was abandoned like yesterday's throw-away scenes! Fortunately, the rest of the office is decorated beautifully. Thanks to my daughter, I can enjoy seeing my personal stuff all around me. And the really great thing about swiveling chairs? I can spin around and take a peek outside anytime I want.
Just don't tell my muse.
DEA agent Eve Taylor has had her fill of alpha males. When Resolutions' operative and former lover, Dillon "Mac" McKenna, threatened her hard-earned independence, she ran. On a mission to gather evidence against a Colombian drug-lord, Eve discovers the drug-lord is helping terrorists plan an attack on American soil. Before she can escape with the vital information, she's captured and comes face to face with her mortality…

As a teen, Mac watched his family fall apart after his mother died doing dangerous U.N. work. The possibility of losing Eve to a mission ignited an overwhelming need to protect her. When he forced her to choose him or her job, she walked away. Two years later, it seems all his nightmares have come true and he's tasked with rescuing her from a Colombian prison. Mac has never stopped loving Eve, but does he dare risk his heart when he's so terrified of losing…

On the run, Mac and Eve must learn to trust each other again in order to stay alive.
About the Author: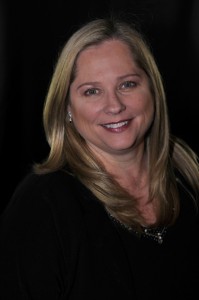 Teri Riggs was destined to be a writer. As a small girl she didn't read bedtime stories, she made up her own. Who needed Little Red Riding Hood or The Three Little Pigs when there were so many great tales bouncing around in her head? When she grew up and became a mother to three little girls, she continued the tradition of making up bedtime stories. On the occasions she chose to tell conventional fairytales, Teri usually gave them a bit of tweaking here and there or added a new ending. Her girls loved it.
After her daughters had the nerve to actually grow up and leave home, Teri discovered she had a passion for writing and jumped right in. It came as no surprise she chose to write mysteries and happily-ever-after's since that's the genres she loves to read.
Teri lives in Marietta, Georgia with her husband, one of her daughters and two dogs that seem to think they rule the world. And some days Teri thinks maybe they do.
Teri still frequently tells herself stories as she falls asleep. The only difference now is she wakes up the next morning and turns her bedtime stories into books.
Buy Resolutions on Amazon.
Facebook: http://www.facebook.com/pages/Teri-Riggs/329379907142621
Twitter: @TeriLRiggs
Goodreads: http://www.goodreads.com/terilriggs