This post is part of a virtual book tour organized by Goddess Fish Promotions. Alexandra will be giving a $15 Barnes and Noble gift card to a randomly drawn commenter. Click on the tour banner to see the other stops on the tour.
Hello I'm Alexandra Forry, author of
Timeless Endings
and
Wildflower
. Today for this guest post on Long and Short Reviews, I want to tell you what, as an author, scares me the most. When I got into the world of writing, I made a vow to not tell a soul what I'm working on because I was scared that someone would steel my wonderful ideas that I came up with. Over the years of my life I have come up with a lot of grand stories that are tucked up in my mind.
When I was done with my first book I was frightened about hiring an editor to make edits to the book. By luck I found a wonderful editor through a friend of mine. I knew that my friend's book was kind of a best seller, and I knew that he wouldn't have someone untrustworthy to edit his books. I pushed my doubts away, took a gamble, and hired that editor. Now I'm proud to say that she is my close friend.
When I released my book, Timeless Endings, I was very scared because it was based upon a Las Vegas mafia family. Besides my point, my goal is (and still is) to revamp mobsters like others did with vampires, werewolves, witches, and such. I also am frightened about getting my first bad review, but it's part of the game.
Another fact to point out is how can you sell your books when you are competing with big name authors? Will you sell a book this month? I sometimes am scared that no one would buy a Mafia/Romance but I truly am blessed to have people read it and tell me that they love it.
I want to thank Long and Short Reviews for the honor of having me and my book Wildflower on this blog today. If you have any questions or comments, I will be happy to answer.
In this beautiful and moving story of love, growth, and redemption among the stunning red rocks of Sedona, Arizona, Sydney—a teenaged Army orphan—discovers that love knows no bounds and life has many twists and turns of fate. After she is forced to move in with her late mother's sister Blanche and Blanche's abusive alcoholic husband Dean, Sidney finds purpose and friendship in Lexy, the daughter of Max Heller the City's most prominent widower and business magnate. Unknowingly, the girls' antics awaken Blanche's lost and suppressed passions and stirs Max's long-thwarted drive to build a loving and complete family. What emerges is the wonderfully successful Epicurian Café, the brainchild of Blanche and Sydney actively encouraged by Max and Lexy. The Café quickly becomes a center of the community, the start of a new life for Blanche and Sydney, and a chance for Max and Lexy to discover true love and the meaning of commitment. An emotional roller-coaster with its exciting twists and turns, Wildflower is an exhilarating and satisfying read.
About the Author::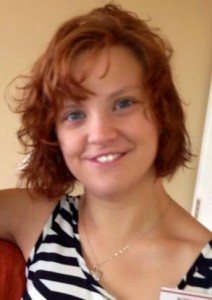 Alexandra Forry was born and raised in Las Vegas, Nevada. She has Cerebral Palsy but that doesn't stop her from doing what she wants! Omerta Affair was her first novel, then she came out with Timeless Endings, which is the same story line as Omerta Affair but aimed as a woman's romance. Alexandra is currently working on her fourth novel. She enjoys being a member of the Las Vegas Romance Writers as well as RWA.\
Website ~ Blog ~ Facebook ~ Twitter
WHERE TO BUY:
http://www.amazon.com/Wildflower-1-Alexandra-Forry/dp/1496094700/ref=sr_1_1?s=books&ie=UTF8&qid=1394045879&sr=1-1&keywords=Alexandra+Forry